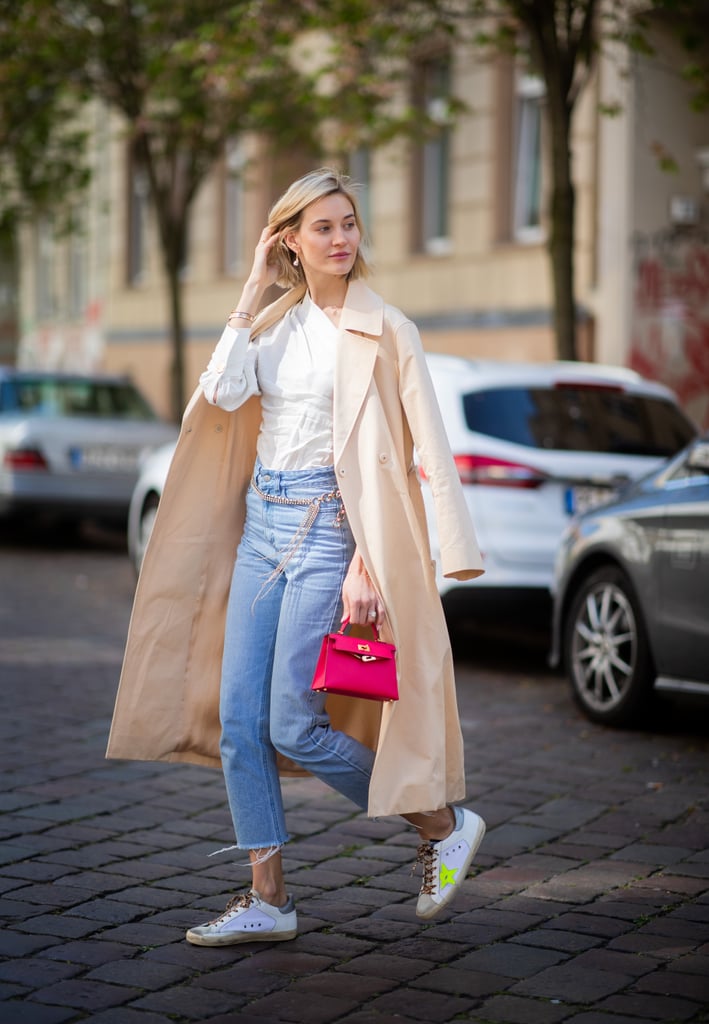 10 Easy Yet Stylish Ways to Wear Your Golden Goose Sneakers All Year 'Round

Chances are you've seen Golden Goose classic sneakers while scrolling through Instagram. The high fashion sneaker brand was started by designers Francesca Rinaldo and Alessandro Gallo and is based in Venice, Italy. The brand has a cult-like following and has a major celebrity fanbase with people like Selena Gomez, Reese Witherspoon, and Shia LeBeouf wearing theirs on the regular. Shia loves wearing his on the red carpet, and it's as amazing as it sounds. On the other hand, Selena wore white Golden Goose sneakers while running around New York in a simple white tee and cropped jeans that made for a great low-key outfit.
The sneakers are a bit on the pricey side ranging from $300 – $600, but are considered a solid investment by many because of the quality. If you're wondering how to style a pair, we've got you covered. Ahead, we're counting down 10 easy yet stylish ways to wear your Golden Goose sneakers all year 'round. We've also rounded up some our favorite selects if you're in the market to buy a pair of sneakers for yourself (or your friends!) ahead.
Source: Read Full Article