Raise your hand if you've ever been stressed out by the thought of finding the perfect Valentine's Day gift for your boyfriend/husband. Same. Whether you just started dating two months ago or have been living together for years, finding a V-Day gift that's not too cheesy, but also not too over-the-top is a realllll challenge.
Yes, shopping in general for your S.O. can be a daunting task (and if you thought shopping for you spouse was any easier, think again), but we've got all the best suggestions for last-minute gifts that your partner will love, based on how long you've been dating. No awkward Valentine gift exchanges here.
If things are still new and you've only been together for a matter of weeks, try a lighthearted, funny gift. If you two have been spending lots of quality time together, then go with an experience gift that you can do with each other. Or if you're already dropping the L-word, then we've got plenty of romantic gift ideas, too.
Use this guide to help you figure out what awesome Valentine's Day gift to get your person, whether you're looking for your first-ever Valentine's Day gift or the fifth.
If It's Your First V-Day Together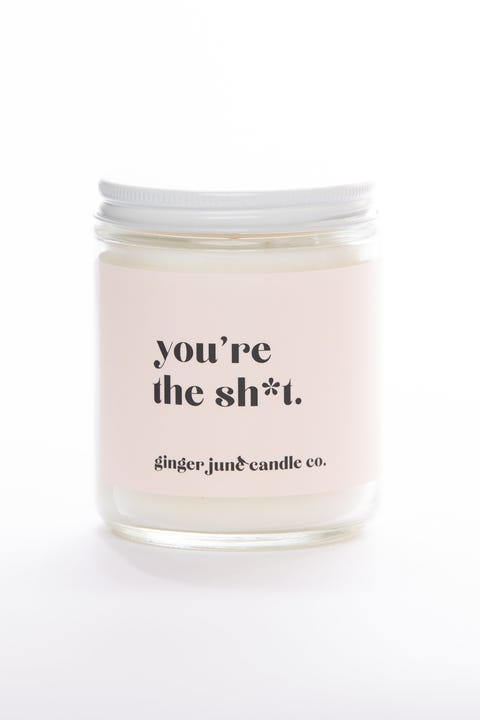 Love it or hate it, Valentine's Day is definitely a holiday you'll want to be prepared for if you're dating someone, especially if you'll be celebrating it together for the first time. Although you might not go all out after you've been dating for five years, everything about a new relationship is fun and exciting and worth making a big deal of. If he's the outdoorsy type, a camping trip could be a fun way to bond and spend some time alone together. Play a campfire game over the open fire or over this mini travel grill. If you're more of the indoorsy type, a funny candle instead of a campfire might be more your style. Whip up a meal together and supply all the sauces and ingredients as part of your gift, too.
Other safe bets would be a relaxing oil blend, a nice leather bracelet, or a sweet card—but because your first Valentine's Day together can fall anywhere between a few days after you started seeing each other to almost an entire year of dating, you might want a few more time-specific gift ideas. Say no more! To break it down even further, I've gathered a few more gift suggestions for relationships under three months, six months, nine months, a year, and two years or longer, so keep scrolling.
If you have no idea what to get because it's your first V-day, go with one of these: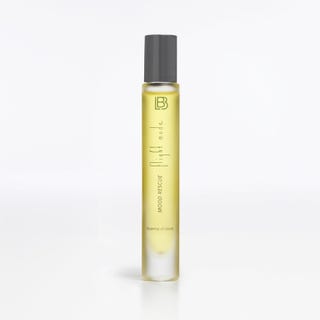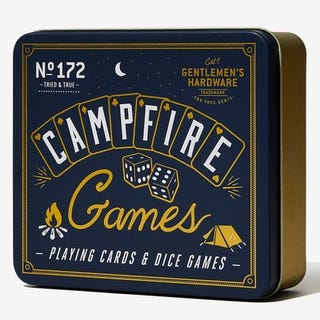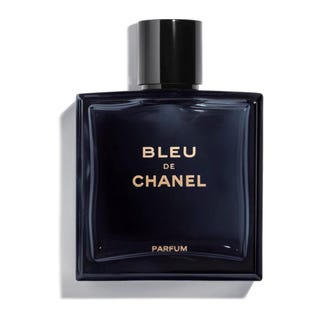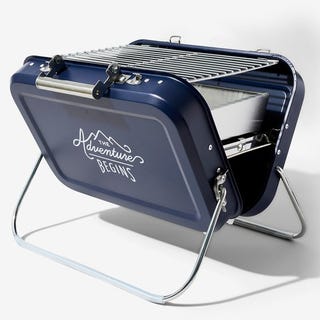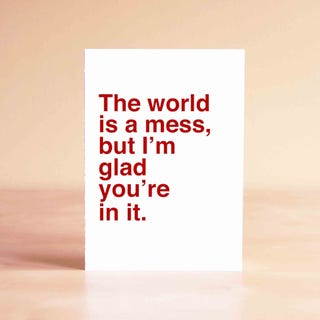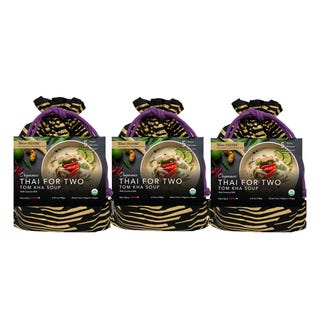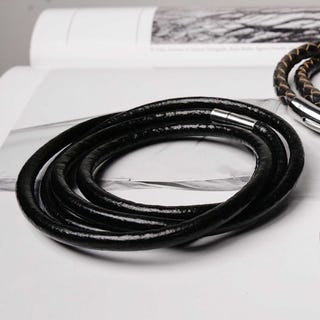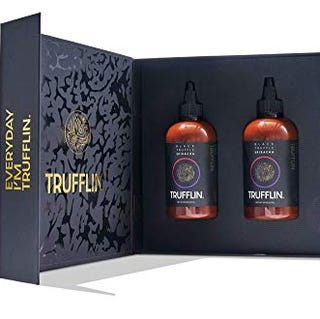 If You've Been Together Less Than 3 Months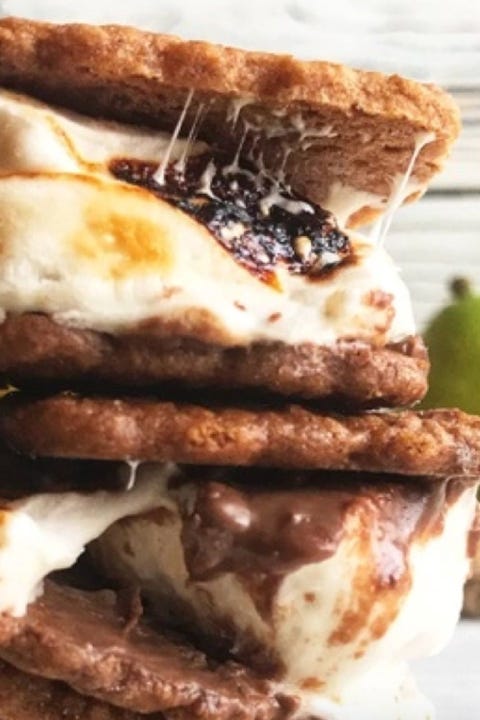 You can definitely go for something classic and simple when you're here at this early stage. You're gonna want to get him something that says, "I thought of you," not something that says, "I thought of what I would like to name our children one day." In other words, it's OK to keep your V-Day present lighthearted and friendly, like with his favorite snack (besides you, of course). This marshmallow subscription is an adorable idea that'll have you on his mind every time he receives a shipment. Plus, it wouldn't be Valentine's Day without sweets!
But what if sugar's not his thing? Get him another kind of subscription, like one for books or Hulu. For a few other harmless gift ideas, try a cool bottle of his favorite booze, a carrying case for said booze, a box full of charcuterie goods, a pair of sneaks, or a simple card.
If it's only been a minute but you wanna make him feel all special or whatever, go for these: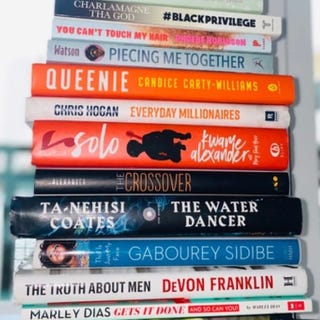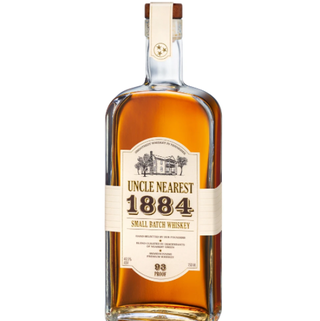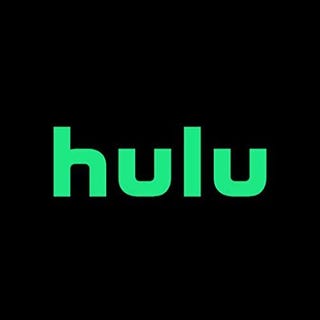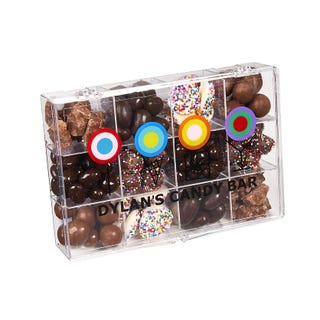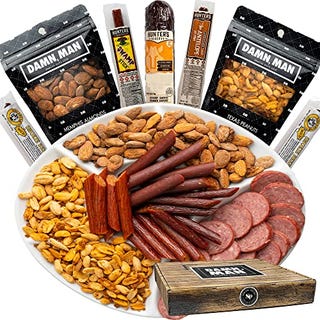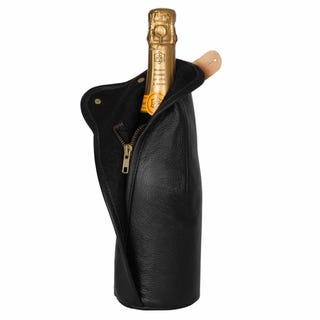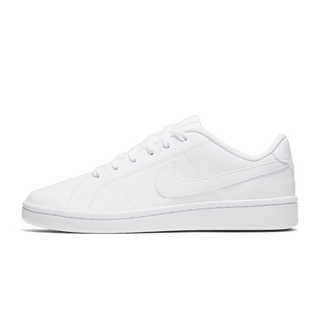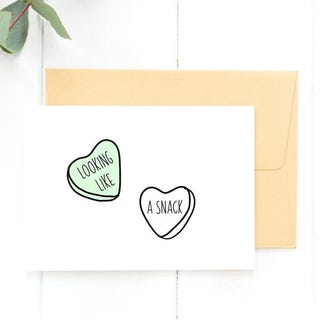 If You've Been Together 6 Months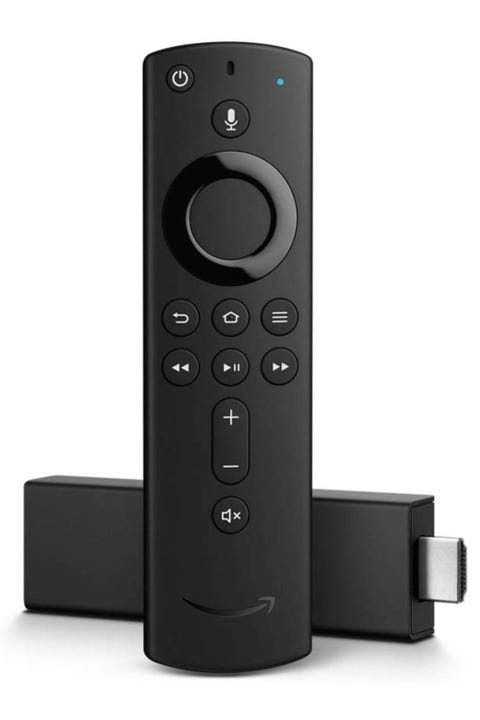 Now that y'all have been at it for half a year, you can loosen up a bit. Your dinner dates are no longer make-or-break, and let's be honest, you're probs more into low-key hangouts at this point. You're comfortable enough to make jokes about his weird big toe and you've got a good grasp on what he likes and secretly dislikes, so use it to your shopping advantage. I can't help ya with any gifts inspired by your inside jokes, but I will say you can never go wrong with a Fire TV Stick so you two can stay in on the weekends and catch up on all of your favorite shows together. Six months in, you probably can't get enough of each other anyway and would rather stay in and chill (ah, young love).
This is also the perfect time to get him a quirky gift, such as beard oil or something inspired by your favorite show. If he has a hobby, like coffee- or beer-making, he'll definitely nerd out over the sweet pot or growler below. And since you now know what his style is, you can pick out a nice shirt or cozy blanket for his place, too.
If your love is still kinda new but not, like, that new, shop this sh*t: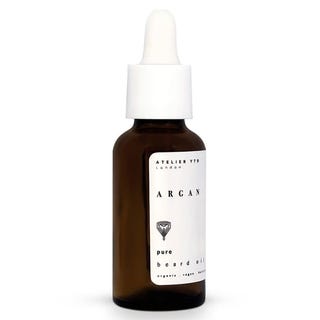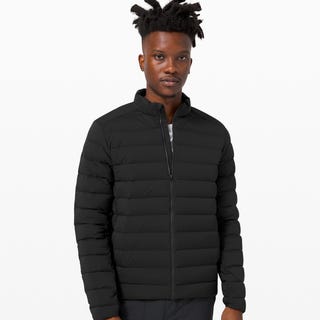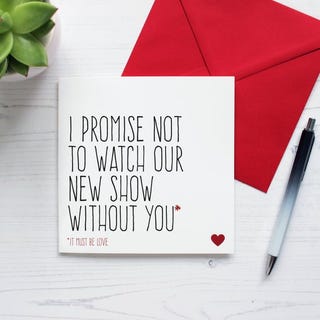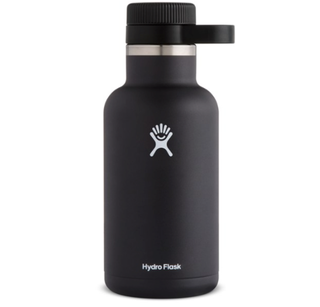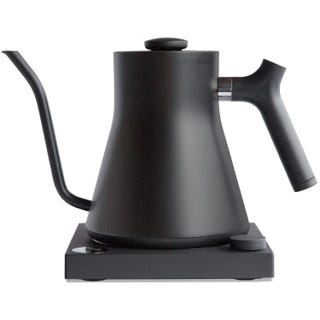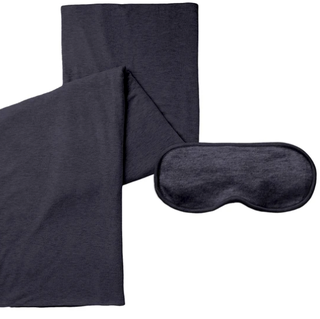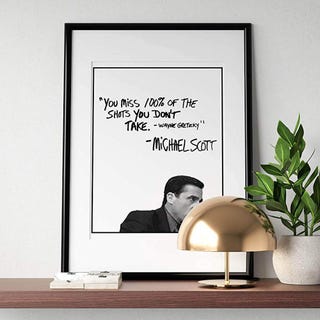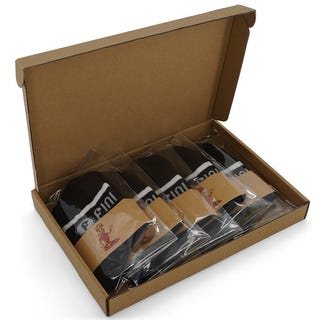 If You've Been Together 9 Months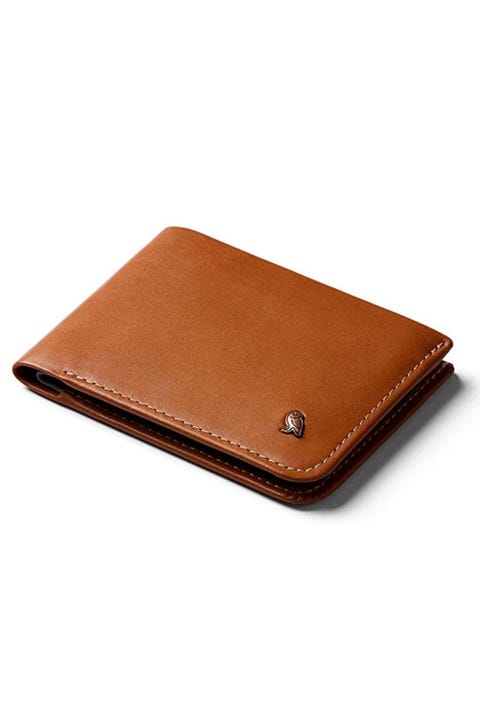 You never need to spend a lot of money on a gift, but if you've been wanting to spoil him with something a bit nicer, V-Day is a good excuse to spend a *little* more than you have before. If he loves jamming out, he'll probably love some new earphones, or if his wallet needs an upgrade, get him a nice new leather one. (Like this bifold that holds 12 cards plus cash in its slim silhouette. It also has more than 1,700 raving customer reviews!)
If you guys have been saying the L-word, a six-pack of his favorite beer wrapped in a carrier that says "Six ways I love you" is so cute, it hurts. And now that you know what he likes to smell like (and what you like him to smell like), a bottle of cologne or a shave set are both classic gift ideas. Other good bets are a cool pair of sneakers, a classy leather belt, stylish sunglasses, or a tech kit—especially if y'all are stuck doing the long-distance thing.
If you're starting to feel like this whole thing you've got might last, consider the below: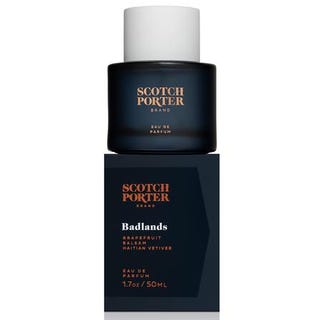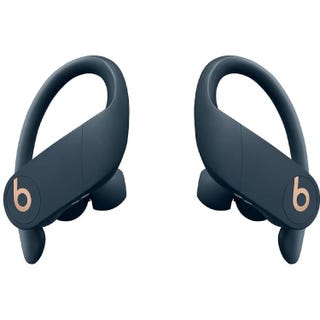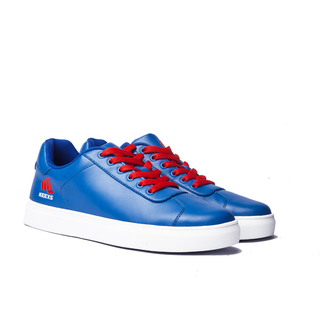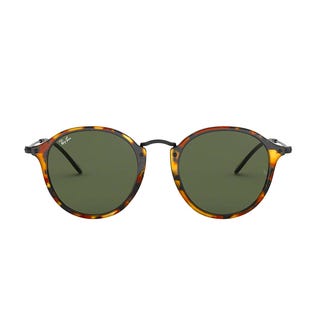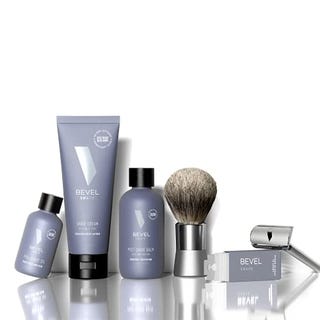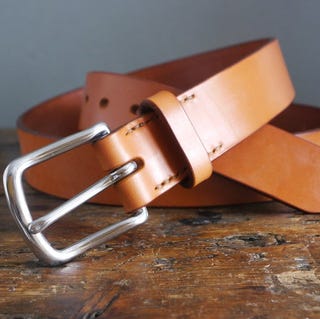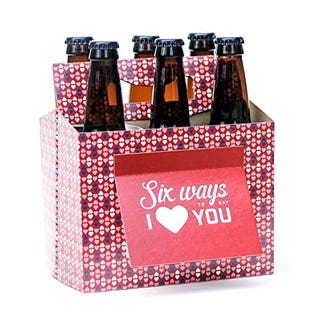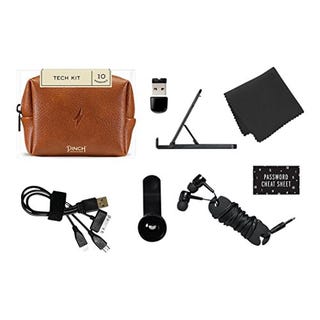 If You've Been Together 1 Year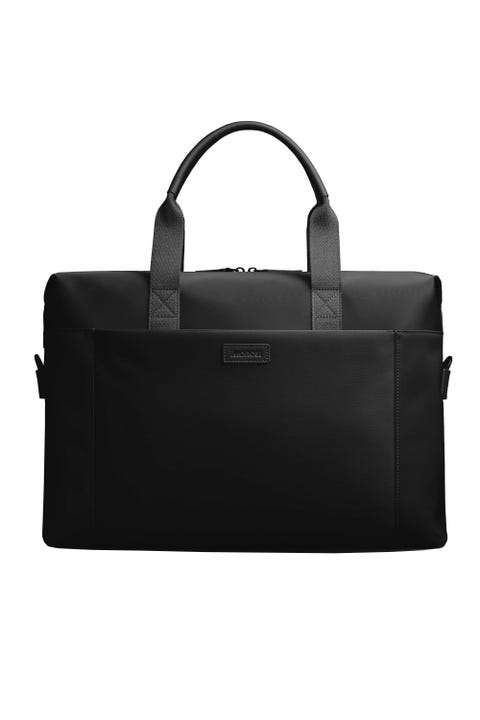 Congrats on hitting the one-year mark! Chances are you've already given him a handful of presents for other occasions and might be running out of ideas. Time to get a little creative. By now, you probably feel more secure in your relationship and comfortable planning events in the future, like a trip, for example. Anyone could use a nice travel bag, and it's the perfect way to hint that you want to plan something together (you never really know someone until you travel with them, anyway). This nylon duffel bag features a protective laptop sleeve, tons of interior space and pockets to keep everything organized, and even a detachable Dopp kit for toiletries. In other words, you might be stealing this one from him, just saying. And even if you're not exactly buying tickets to any far-off locales right now (pandemic!), a scrapbook to keep all your old ones in with plenty of space for future ones is a sweet way to store all of your mementos.
For other gift ideas that you ~both~ can enjoy, try a low-key weekend road trip or a handy tray for working or eating in bed during a staycation. If you feel like splurging on your man, maybe consider updating his travel mug or watch.
If you and boo have an anniversary under your belt, get these gifts: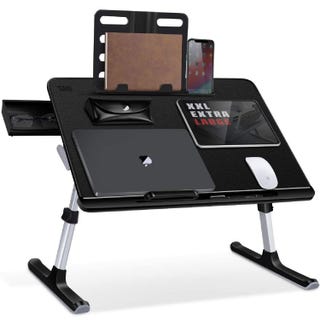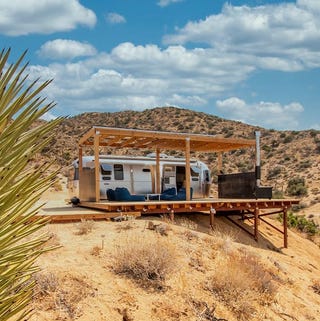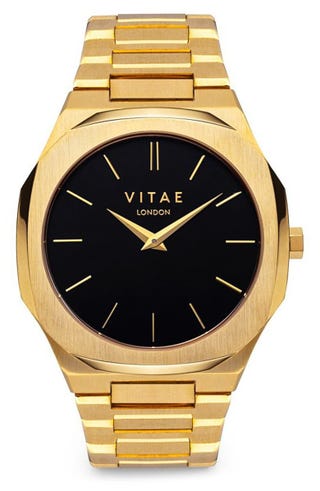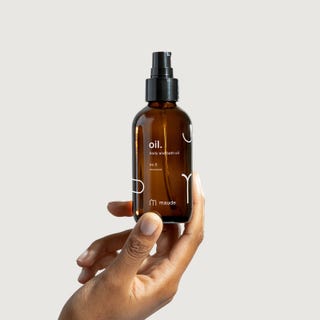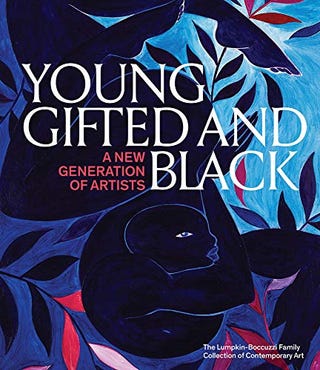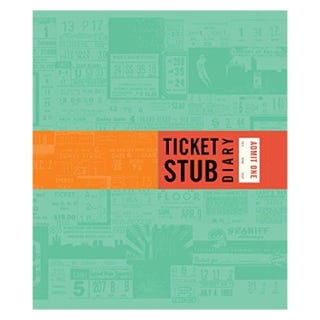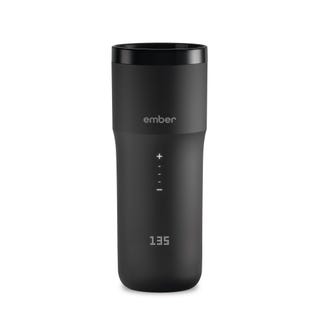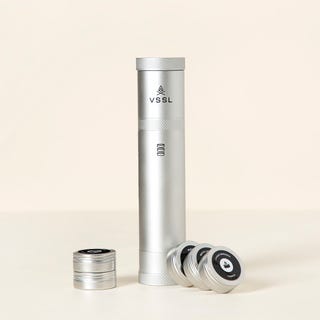 If You've Been Together 2 Years or Longer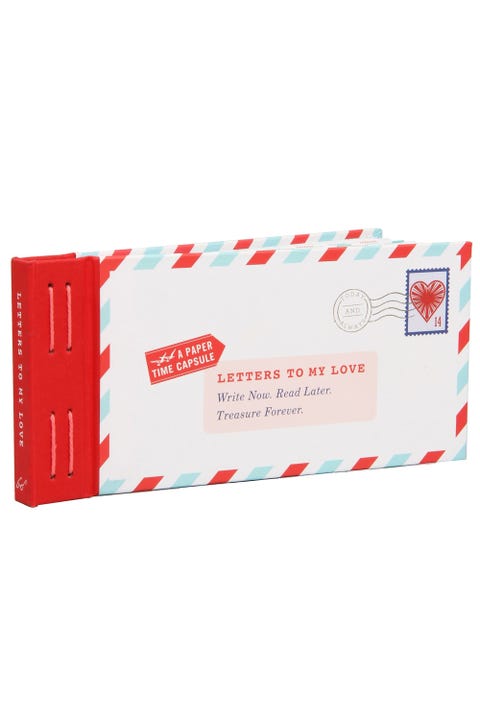 By this point, you don't need anyone's advice for figuring out what the guy wants—you know him better than anyone else. But where you might struggle is coming up with original ideas that you haven't already given him for his birthday, the holidays, past V-Days, etc., etc. If you've been dating for a few years, the Valentine's Day hoopla may not be all that exciting to you guys anymore. But it's still a perfectly good excuse to celebrate another year of being together. Sentimental gifts like a funny card with an inside joke or a journal of little love notes show that you care without having to spend too much money. This booklet comes with 12 blank letters and envelopes to be sent by mail and opened later on. Write your partner a little love note to brighten their day in the future. Does it get more romantic than that? I don't think so.
You could also sign him up for a fun box subscription service that suits his interests. Or if you really feel like spoiling him, splurge on a gadget he's been eyeing or a luxe sheet set.
If you two are super used to each other, spice it up with these things right here: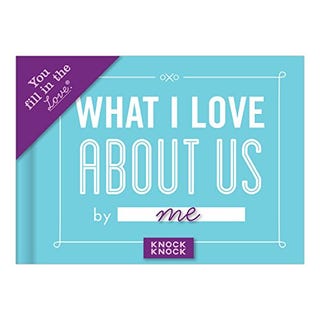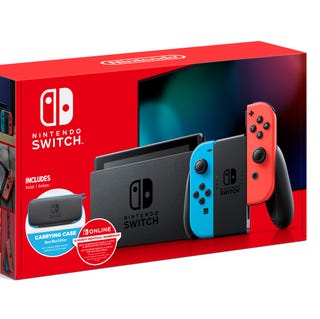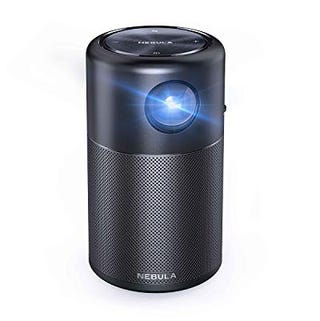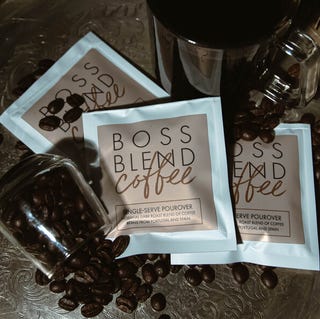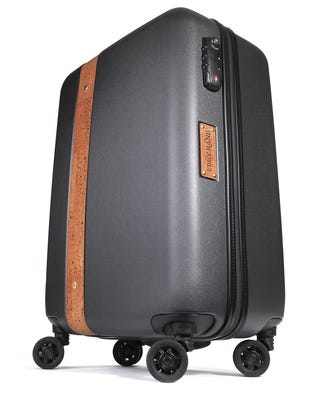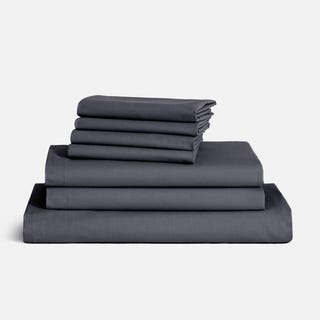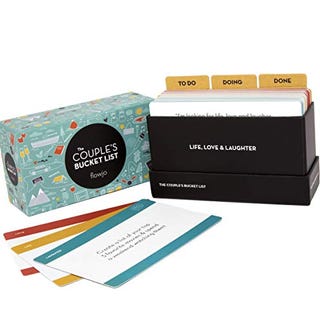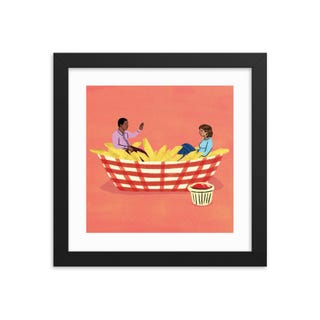 Source: Read Full Article