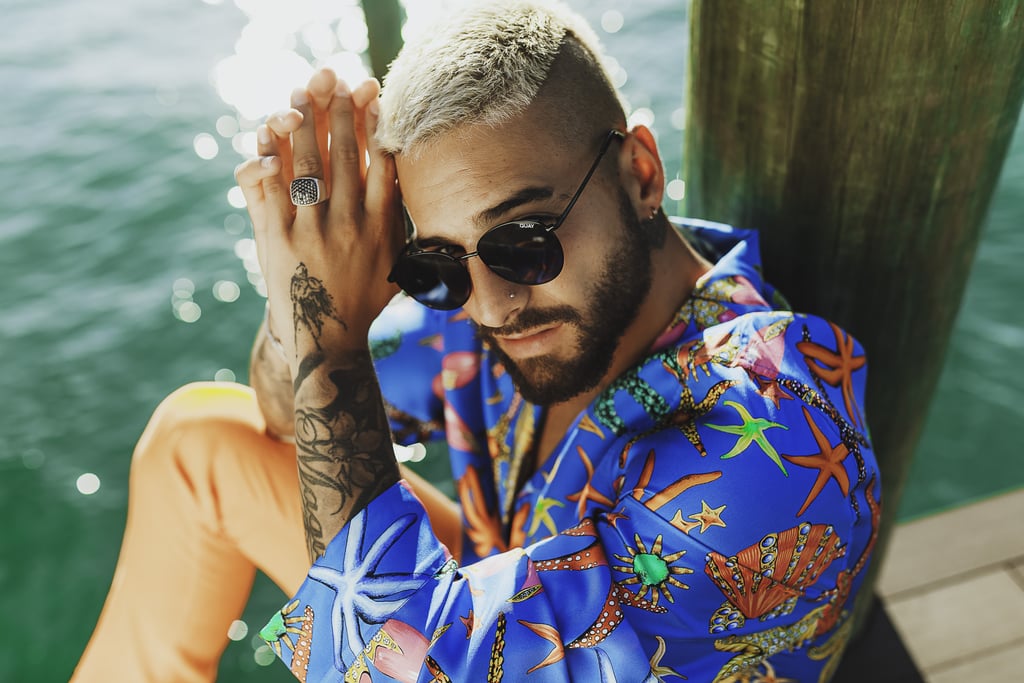 Don't Check Out Maluma's New Quay Campaign Photos Without Ice-Cold Water on Hand

Strip your walls of all decor immediately, 'cause these new photos of Maluma modeling sunglasses are beyond frame-worthy. The sexy Colombian superstar teamed up with Quay Australia to release an eyewear collection that's intended to "pass the vibe check," as the brand's website notes, and we can confirm that they absolutely accomplish that goal.
Inspired by his 2020 album Papi Juancho and the spirit of Miami, the unisex line is teeming with fun styles, including rainbow frames, shiny blue lenses, and some unexpected shapes, with prices ranging from $55-$95. Of course, no celebrity product collab is complete without a splashy campaign, so Maluma rocked every eyewear style for a photo shoot that's sure to set your pulse a-racing. Check out the snaps ahead, and keep reading to shop some of our favorite picks from the Quay Australia x Maluma collection.
Source: Read Full Article