Watch out! This post contains spoilers.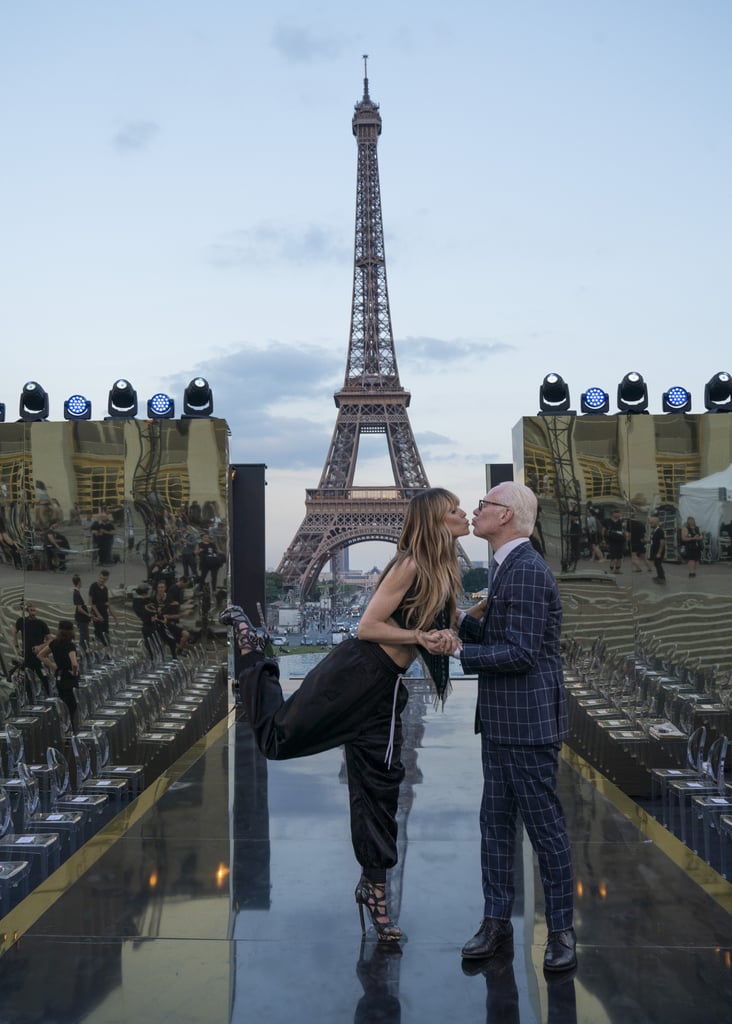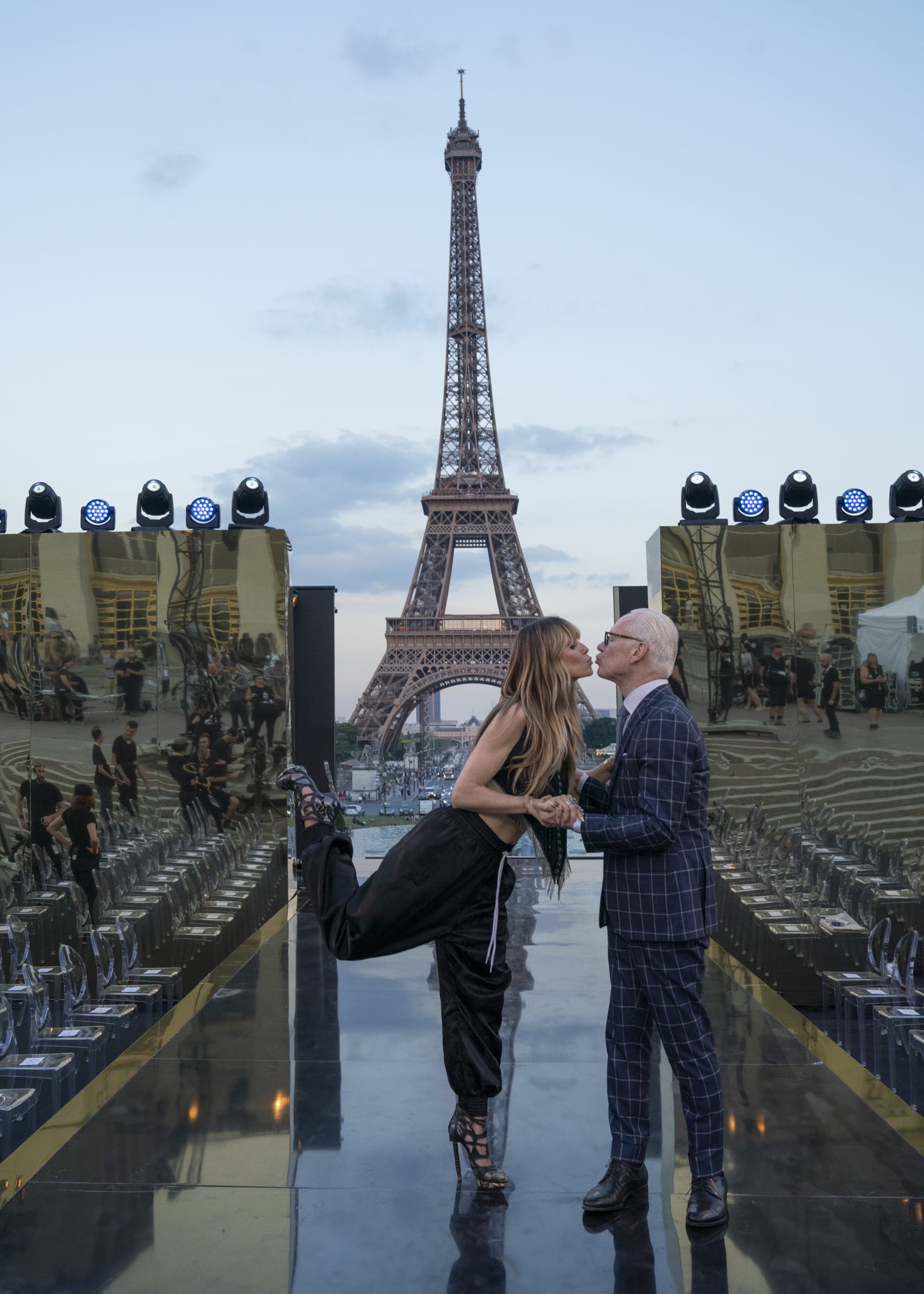 They're back! They're back! Heidi Klum and Tim Gunn are together again in Amazon Prime's new fashion competition, Making the Cut. The show is so much more than designing clothes, the 12 contestants have to prove that they have what it takes to run a global brand. Each week, the designers will face a new challenge and a winner will be chosen.
This week, the contestants jetted off to Paris to design two looks that represent their own brand identity. Gunn dished out his iconic advice to each designer — some listened to it, and some made the mistake of ignoring him.
The runway show took place in front of the Eiffel Tower — so glam, right? Judges Naomi Campbell, Nicole Richie, fashion editor Carine Roitfeld, and designer Joseph Altuzarra joined Klum in the audience to judge the looks. Gun watched backstage with the designers, lending the support we all love him for.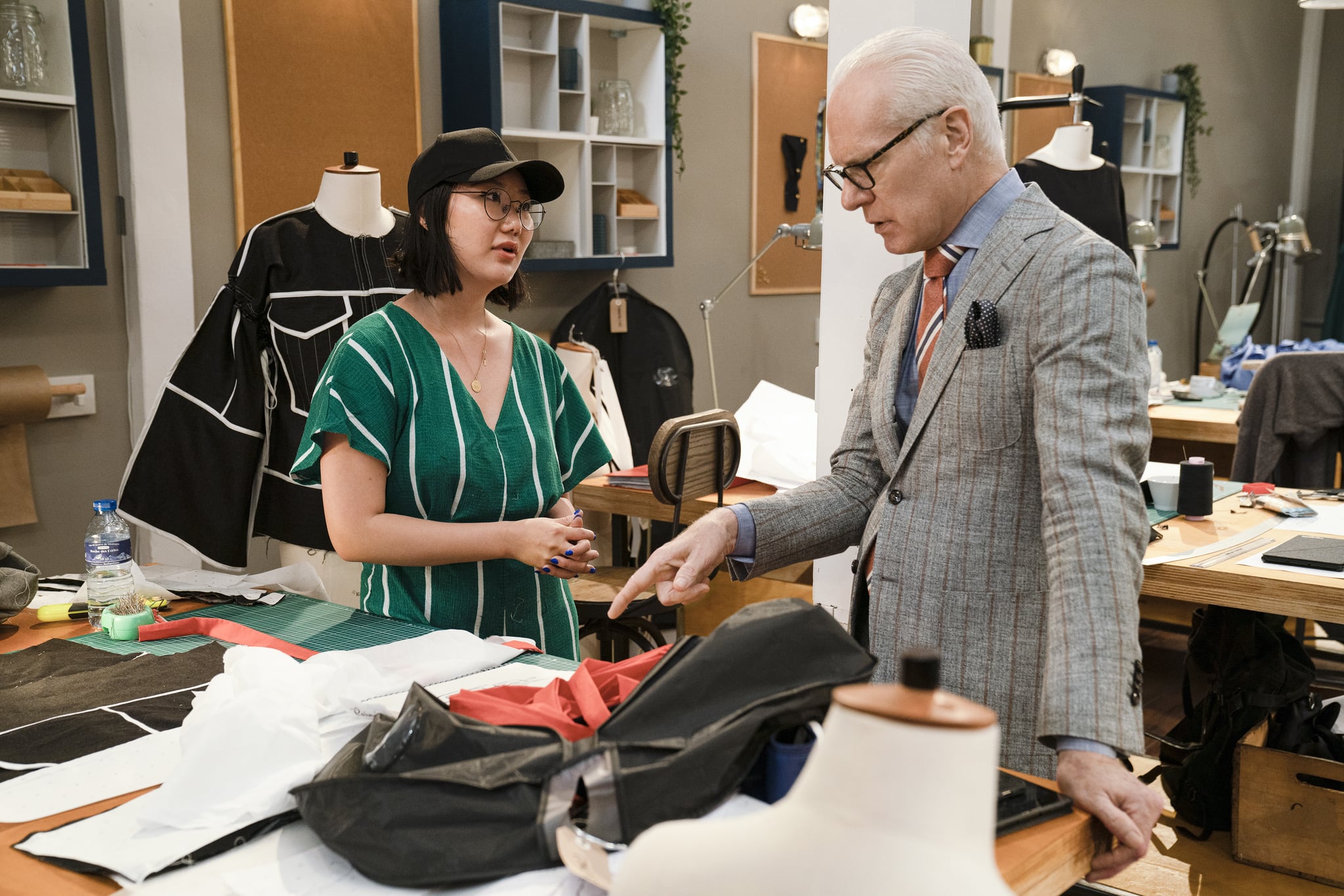 Then came the deliberation back at the atelier, where Klum warned the designers that any number of them can be eliminated each week. In the end, Jasmine Chong didn't make the cut and was sent home. Esther Perbandt won this week's challenge with her all-black, edgy looks.
We are obsessed with the format of the show and can't wait to see more episodes as they drop each week. Make sure to watch them on Amazon Prime — if you don't have a membership yet, you can get a free 30-day trial. What are you waiting for?
Source: Read Full Article