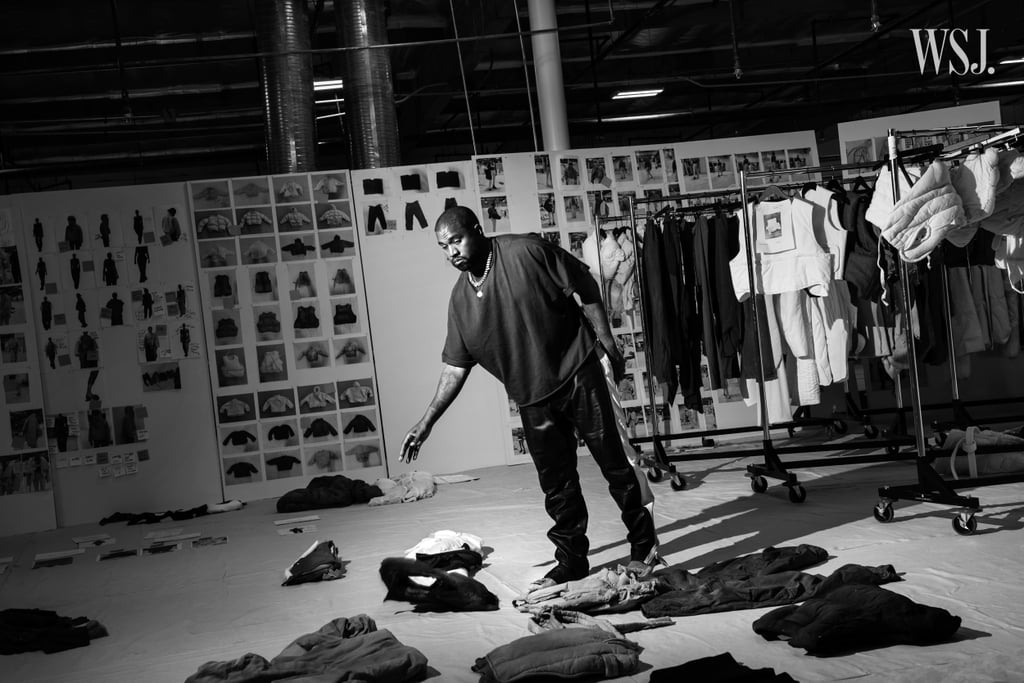 Kanye West Calls This New Moon Boot His "Favorite Yeezy Shoe Ever"

Kanye West just graced us with an in-depth interview for WSJ. Magazine, written by Christina Binkley. The piece largely focuses on Kanye's rebooted Yeezy collection, which he debuted during Paris Fashion Week, his overall experience as a designer in the industry, his growing Sunday Services, and the current political climate.
In anticipation of his forthcoming collection, which launches within 90 days, Kanye painted a picture of some of the standout items — those we know will be highly coveted. One of them includes the perfect hoodie that seems to have been his baby. That and the cropped puffer vest.
"I believe that Yeezy is the McDonald's and the Apple of apparel. In order to make the Apple of apparel the next Gap, it has to be a new invention. To invent something that's so good that you don't even get credit for it because it's the norm," Kanye said of his ambition for his business, later confirming that "Yeezy does $1.5 billion in revenue per year and the valuation is $2.9 billion."
Binkley described Kanye's new hoodie as "slightly cropped at the waist, heavy as a winter coat, it would be like comfort food, biblical in its ability to soothe but futuristic in its reach. In a color like flax or dusty stone — a palette Jesus might have worn — it would be made for the masses, sold for $60 or so [somewhere like Costco or Walmart], folded and stacked on tables like loaves of bread." Kanye decided, last second, to launch it alongside the rest of the direct-to-consumer line, which was inspired by "service positions" in homes of the wealthy, i.e. housekeeper, nanny, and gardener. He calls it "couture for the service industry."
Even though he hasn't verified prices for the collection yet, it will be in the contemporary range, which is one step down from what is considered luxury in the industry. While you await the drop, scroll down to see behind-the-scenes images of Kanye in his design space, catch a glimpse of his favorite Yeezy shoe ever — the new moon boot that we were lucky enough to see in action on the catwalk — and take in the powerful black-and-white cover, shot by Paolo Pellegrin. To read the full interview, click over to WSJ. Magazine.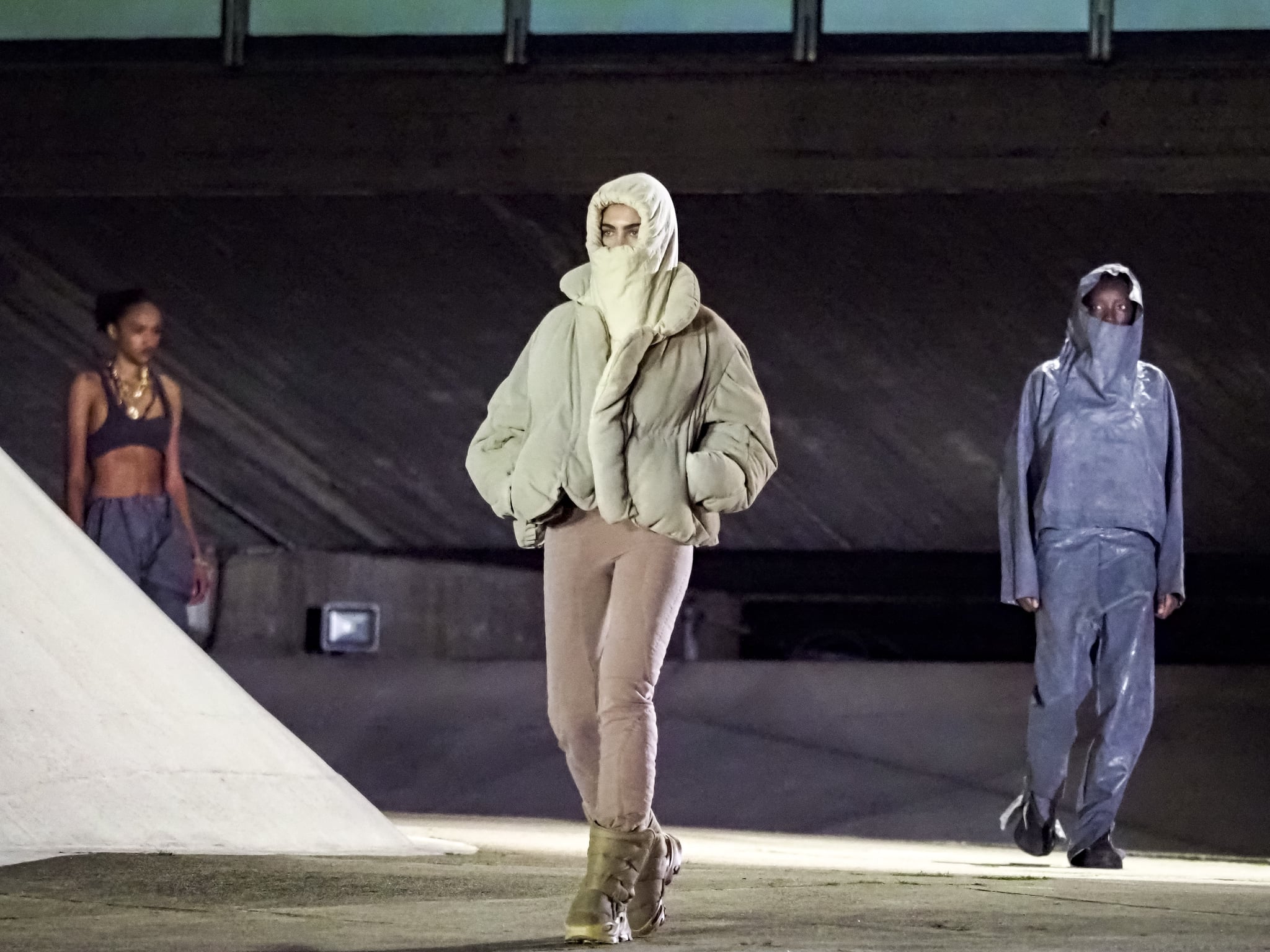 Image Source: Getty / Arnold Jerocki
Source: Read Full Article