Kim Kardashian is arguably the most famous reality star in the world. After rising to fame through a controversial sex tape, she parlayed her popularity into a reality show empire that skyrocketed her entire family to incredible wealth.
These days, Kim Kardashian is the mother of four, an aspiring lawyer, and a highly successful businesswoman. Her style has also undergone a massive transformation, beginning in 2012, when her relationship with Kanye West began.
Recently, some fans on Reddit discussed her early style, and why they believe pre-Kanye West Kim Kardashian is "peak beautiful."
Kim Kardashian's early style was very trendy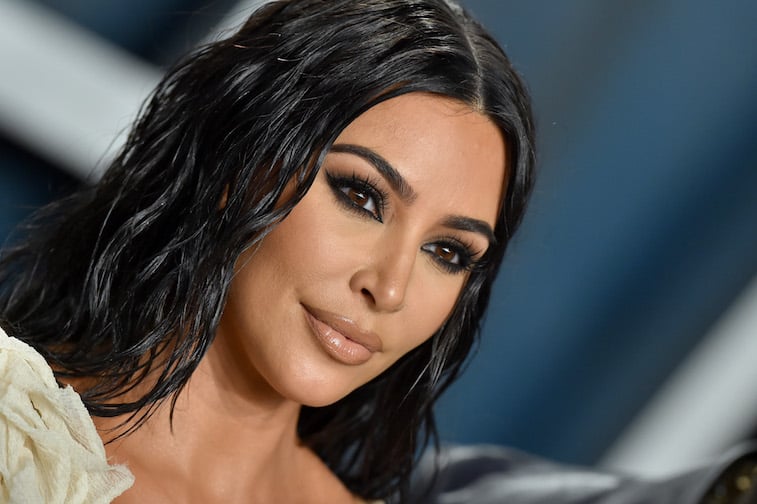 Kim Kardashian was raised in a wealthy family, in Los Angeles, California. Her father, the prominent lawyer Robert Kardashian, helped instill in his daughters an impressive work ethic. Kardashian also learned valuable business skills from her mother, Kris Jenner.
In the earliest days of her career, when Kardashian was still a teenager, she worked at a clothing boutique and was a closet organizer for celebs like Paris Hilton.
Paparazzi quickly noticed Kardashian and her exotic, curvy looks. She started getting photographed just as much as her famous friends, and once her sex tape was released in 2007, she began drawing even more attention. In 2007, Keeping Up with the Kardashians premiered on television and Kim Kardashian never looked back.
As a newly-minted reality star, Kardashian was frequently photographed in what could best be described as "clubwear" — that is, short, tight dresses, animal prints, bold colors, wide belts, and other early 2000s staples. She also favored bold eye makeup and bright red lipstick. 
Kanye West changed up Kim Kardashian's style
In 2012, Kanye West and Kim Kardashian started dating. The two had been friends for years, and it was widely speculated that West had been crushing on Kardashian while she went through a whirlwind courtship and 72-day marriage to NBA baller Kris Humphries. Not long after they started dating, West turned his attention to Kardashian's closet full of brightly-patterned clothes.
The rapper, along with his personal stylist, completely overhauled Kardashian's closet, getting rid of her trendier pieces in favor of sleek, monochromatic looks.
Many believe that West was also responsible for changing up Kardashian's makeup looks, since she began choosing more pared-down, natural makeup, rather than the smoky eyes that she used to turn to.
Although Kardashian may have balked at the change initially, her style transformation began catching the attention of big-name designers, and soon, the reality star was a darling of top fashion designers everywhere.
Fans believe that Kim Kardashian was the most beautiful in 2011
Kim Kardashian's post-2012 style might be the favorite of designers, but for fans, 2011 was when she really had the chance to shine. Recently, some fans took to Reddit to talk about Kardashian's best era in beauty. Unanimously, fans agreed that the year 2011 was when she was "peak" beautiful.
One poster stated that her looks during that time "made her a superstar" and that she had "great hair and style" then. Some speculated that the reason she looked her best in 2011 was due to the fact that she hadn't yet gotten plastic surgery (which Kardashian herself has never confirmed).
A few fans even claimed that her wardrobe was undeniably the best in 2011, before Kanye West turned her style around. They claimed that her outfits were more "preppy" and "feminine" and that they suited her body much better than the neutral looks espoused by West.
A minority of posters stated that she actually looked the best in 2014, after she welcomed her first child, but by and large, 2011 seems to be the era in which, to fans at least, Kim Kardashian's looks were at their best. 
Source: Read Full Article