As you're likely aware due to an abundance of news and, frankly, memes, Bill Gates and Melinda Gates are divorcing. Which is a huge deal due to the fact that they have billions between them (Bill's net worth alone is said to be 134.1 billion!!!!). So yeah, obviously everyone is, um, mildly "curious" about what's gonna happen with their $$.
According to TMZ, it looks like the financial arrangements of Bill and Melinda's split were in the works ahead of their divorce. In fact, the outlet reports that Bill, as they put it, "lined his estranged wife's pocket" with almost $2 billion on the same day they announced their split.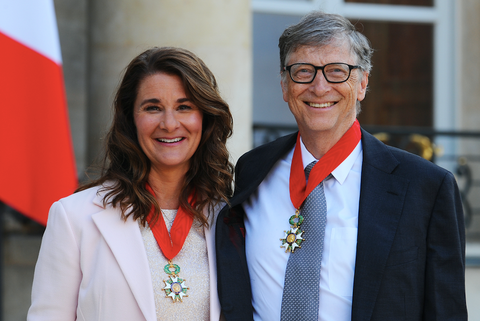 Per TMZ, an investment firm controlled by Bill transferred over 14 million shares of Canadian National Railway Co. to Melinda, as well as more than 2.9 million shares of AutoNation Inc. The shares are worth over $1.8 billion total, no bigs.
TMZ claims that Melinda's divorce docs also make it "clear there's no prenup" so guess we'll have to wait and see how the rest of their billion-dollar assets are split up. Oh, and before we go, here's Bill and Melinda's divorce announcement, in case ya missed it!
Source: Read Full Article