Britney Spears is clapping back at her haters on Instagram and offering up a diversion and some self-care to help her fans find a bit of peace from the worries surrounding Coronavirus (COVID-19). It seems Spears' posts weren't winning people over on Instagram and she's pretty sick of the negativity.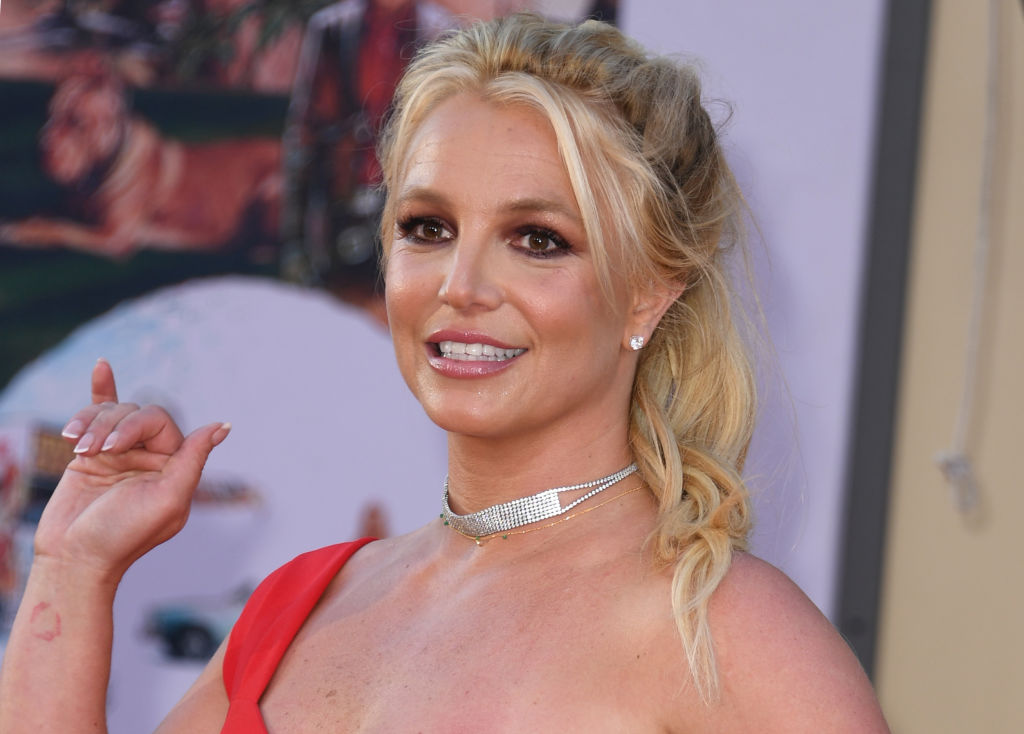 Spears addressed the criticism
Spears apparently didn't win over all of her fans when she posted a series of photos between March 2 and March 5, wearing a bathing suit in front of a red wall. In some images she was alone and in others, she posed with boyfriend Sam Asghari.
Spears posted an image that read "Nobody watches you harder than the people that can't stand you." She addressed the haters in the caption, writing: "I've read a lot of things online of people criticizing my posts …. saying I post the same 15 pictures with the same red background and wearing the same white bathing suit."
She continued: "For me I get really excited about my posts …. and I like to share them with you all !!!! I've never owned a white bathing suit before and I simply liked the red background !!!! Reading all of the mean comments really hurts my feelings …. and I wanted to share because you really shouldn't be saying all of these mean things to someone you don't even know .… this goes for bullying anyone really !!!!!!"
Spears added: "Hard times like we are currently living through should really teach us to be nice to one another …. !!!!!! PS I saw some people were offended by me posting about horses yesterday …. I am truly sorry if I offended anyone. I think it's important to see things that bring happiness during hard times and making light of a situation can sometimes help people !!!! I love you all …. stay safe …. and be nice !!!!!"
Spears offered comfort during crisis
The singer aired her thoughts on the negativity she had been receiving but offered up her own bit of positivity for people who might be feeling stressed. In a video posted to her Instagram, she offered a yoga pose every day to "inspire others."
The caption explained: "We are all dealing with the Coronavirus all around the world ….. to get through this together we need to remainpositive and lift each other up."
Spears will share a relaxing daily practice
In the video, she told fans: "With the corona disease goingaround, which is absolutely horrendous and crazy and so scary for our nationright now, I think it's important personally for us all to try to stay withpeople that lift your frequency to a higher ground and to stay sane and healthyand to better ourselves."
"So for inspiration for men and children and women aroundthe world, I'm going to try to do a yoga pose and a yoga move every day on myInstagram to inspire others for us to stay healthy and sane and to be betterpeople," she added.
Source: Read Full Article