Eddie Murphy's new film Coming 2 America has long been anticipated by fans. Set 30 years after the events of the original Coming to America film, it features a few familiar faces, including Murphy and Arsenio Hall.
There are, however, a few new additions to the cast, such as Murphy's daughter Bella. The 19-year-old actress plays Princess Omma Joffer, who is his daughter in the film as well.
Even though Bella looks like a natural on screen, she wasn't originally supposed to be in the movie due to a family rule. However, Eddie made an exception for her and allowed her to be included in the film.
Eddie Murphy broke a family rule in order to include his daughter Bella in 'Coming 2 America'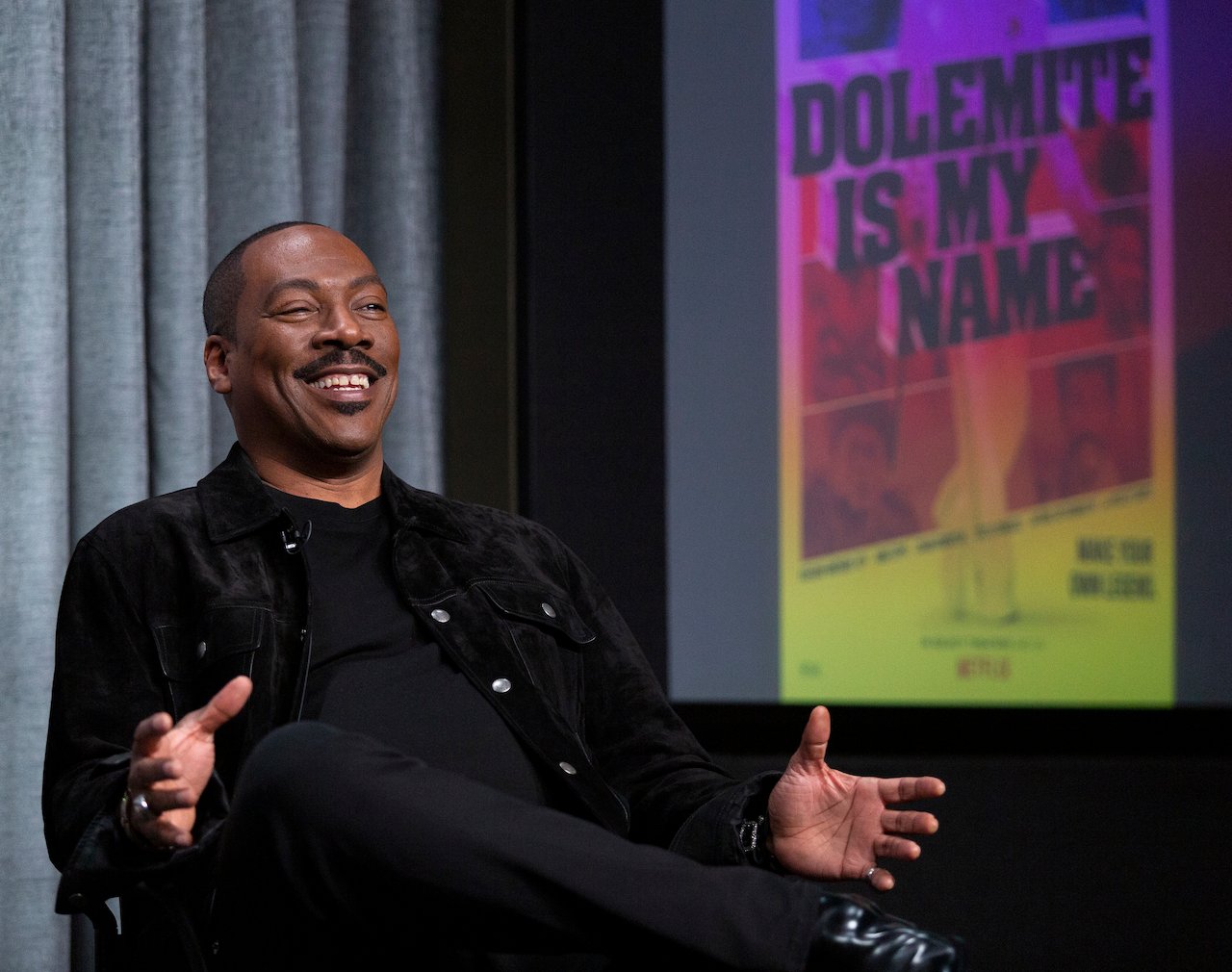 Bella shared the story behind her addition to the cast during a recent interview with Yahoo Entertainment. According to Bella, she wasn't supposed to be in the movie because she was under the age of 18 when production began.
"Well, originally I asked to be an extra, and because we're not allowed to work in our family—or in this industry, specifically—until we're 18," Bella, said. "So I didn't think that that would ever be a possibility."
The two worked closely together to prepare for 'Coming 2 America' 
Prior to filming, Bella and Eddie enjoyed plenty of time together watching movies. Bella was also enrolled in acting classes, sharpening her skills.
"Me and my dad do lots of acting scenes together, just for fun," Bella, said. "He's a great teacher and it's just something we enjoy doing. We also watch a bunch of movies, and I was going to acting classes."
Once her father saw the level of interest his daughter had in acting, he decided to suspend his rule so she could audition for the role.
"I think he just saw that, and saw how passionate I was about it, and was like, 'I think I'm just going to let you audition for the princess if you want.' He gave that option to me. Which of course I took, because I wanted to do it. So I did the audition, and I practiced with him, and it was awesome."
Eddie Murphy didn't force his daughter into the movie
While some may assume Bella's audition was merely a formality since her father is a producer of Coming 2 America, Eddie assured that she had to earn the role on her own.
"She had to audition for Craig Brewer, who directed the movie," Murphy told Good Morning America. "I wasn't muscling my kid into the movie. She had to really be able to deliver. Otherwise, she wouldn't have gotten the role."
He couldn't be more proud of Bella
In a separate interview with TODAY, Eddie admitted that he's extremely proud of his daughter for the work she did in Coming 2 America.
"I can't even put it into words … Your child, you can go see your child do like a little thing, you know, a school play, and your heart will burst with pride," Murphy said. "To look over on the set and know that my little baby girl auditioned for this role and got this role, she's doing a great job and seeing her, I had the big, giant proud papa moment every day. Every day, so proud of her.
Source: Read Full Article