Spoiler warning: The following story contains spoilers from the first two seasons of All American
As people are staying home amidst the COVID-19 pandemic, one of the shows that's become popular on Netflix is the CW drama All American. The drama, centered around a young African-American high school football player transplanted to play some ball at an elite Los Angeles high school, has become one of the hottest shows on the platform, currently ranking at #3 on the show's daily chart.
While the first two seasons are available to binge from the comfort of your couch, once you're done, there might be some questions about a potential third season to come. Here's what we know so far about the upcoming third season of All American.
Will there be a third season of All American?
In January, The CW confirmed the series will film a third season, one of thirteen series renewed by the network. According to a report from ScreenRant, although the show's first season was not an immediate hit for the CW, its popularity grew from Netflix viewers, warranting a second season. And with ratings on par with Riverdale and the show's current Netflix bump, there's a chance the show could receive higher ratings when it returns.
When will the third season premiere?
As of right now, there's no confirmation when the show will premiere or even film its third season, due to many TV projects shutting down from the coronavirus outbreak. But previous seasons of the show have premiered in early October, so if things return to normal any time soon, fans might be able to expect a return around then.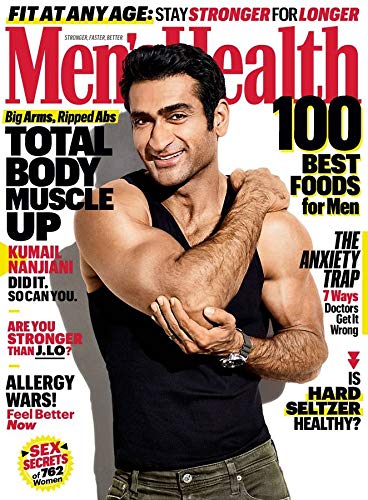 Subscribe to Men's Health

SHOP NOW

Will the main cast return?
Keep your eye out for what's going to happen with Spencer (Daniel Ezra), Coach Baker (Taye Diggs), Jordan (Michael Evans Behling), Olivia (Samantha Logan), Asher (Cody Christian) and Layla (Greta Onieogou), as it looks like the main cast will be back for a third season, according to the series' IMDB page.
What's the third season's plot?
Although there's no information on what's going to happen when the season premieres this fall, fans could expect that there will be a pickup from last season. Spencer's loyalties will be in question once again after learning that his former high school might become a magnet school. Jordan's storyline could continue to show him taking major steps in his personal life, and Olivia could continue sorting out her sobriety issues. If the show directly picks up on some left off plotlines, these could be some obvious threads to follow.
Is there a trailer for the upcoming season?
As of right now, there has been no official trailer released for the third season. But if you're looking for an exclusive look at what the series is about before you binge it, here's an extended trailer:
Source: Read Full Article