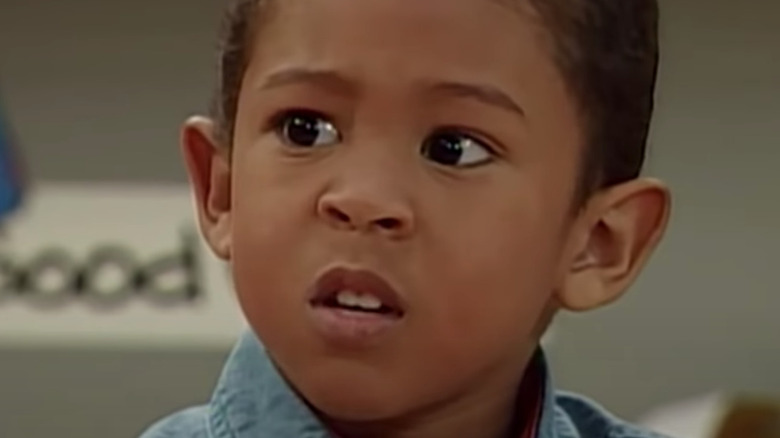 You may remember Tahj Mowry as T.J. Henderson in "Smart Guy" or guest-starring as Teddy, Michelle Tanner's friend, on "Full House." The child actor also starred in a number of Disney Channel Original Movies, like "Hounded," "The Poof Point," and the "Kim Possible" films (via Entertainment Weekly). Most recently, you could have seen him starring in Freeform's "Baby Daddy" from 2012 to 2017 (via IMDb). 
As many fans know, Tahj is also the younger brother of Tia and Tamara Mowry. The three of them even starred in the movie "Seventeen Again" in 2000 (via Teen Vogue). The transition from a successful child actor to a serious adult star can be difficult. While there are few Disney stars who transition into adult life seamlessly (we're talking about you Hilary Duff), there are a million other stars who end up retiring early. However, Tahj persevered and transitioned into more adult roles. Luckily, he's been consistently working and of course, he looks much more adult than the adorable child he once was. 
Tahj shares the key to transitioning from child star to adult actor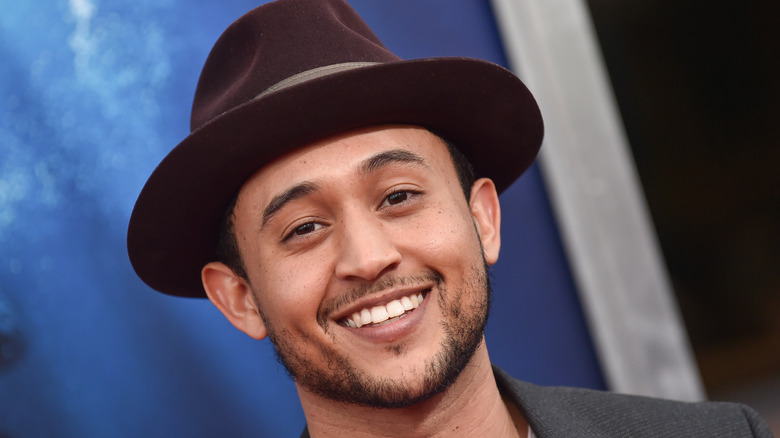 Tahj Mowry is a fully grown man. Mowry confessed to how he's been able to make the big transition, and the key is "picking the right roles" (via Black Doctor). 
"You can't say yes to every role and you have to make people miss you," he explained. One of Mowry's most recent roles was a bit of a family reunion — literally — when he guest-starred on Tia Mowry's Netflix series, "Family Reunion." According to TV Line, this wasn't the first time Tahj has guest-starred on one of his sister's shows either. He also appeared on "The Game" for a few episodes.  
It has also been reported that there are talks of a "Smart Guy" reboot (via Entertainment Tonight). When dishing about his new movie, "Welcome Matt," Mowry admitted there have been "lots of Zoom meetings" regarding a reboot, and right now, "It's just a matter of time and timing." Fans of the original series will be excited to see what the "ten-year-old whiz kid" is doing now as an adult, much like fans of Mowry are interested to see what role he picks next. And it may be husband. In a Glamour interview, Mowry admitted that while he hasn't "dated in a long time," he does "want to meet [his] wife someday."
Source: Read Full Article