Meghan, Duchess of Sussex and Prince Harry decided to step back from their role as senior members of the royal family. It is safe to say that all of the drama and stress that they have been under has really gotten to them, and they are adamant about wanting privacy and a quieter life for themselves and their son, Archie Harrison.
Ever since the split — dubbed "Megxit" — was announced, millions of people have been open about their mixed feelings regarding the situation. As would be expected, Meghan and Prince Harry have been attacked in the media, with many people criticizing their decision. Behind palace doors, there has also been quite a bit of tension.
Megxit has been stressful for everyone, and the senior royals are no exception. Everyone is working to figure out what will happen when Meghan and Prince Harry are no longer responsible for royal duties, and personal relationships among the members of the family are said to be a bit strained right now. But Meghan and Prince Harry plan to "rise above" royal family "jealousy and pettiness."
What we know about Megxit's effect on the royals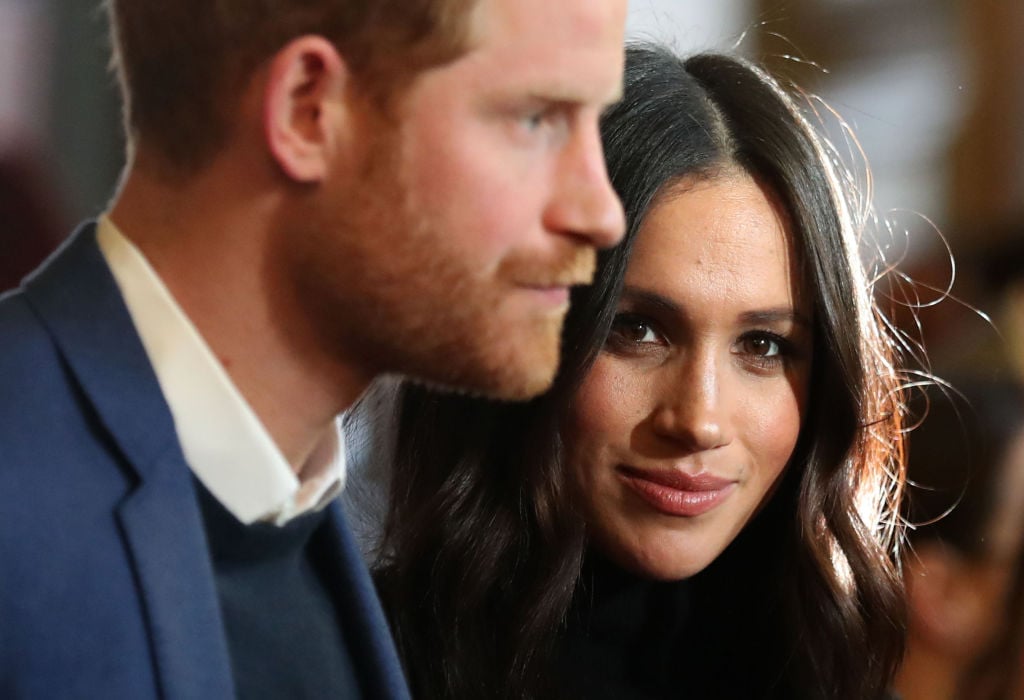 Drama is a natural part of family life, even for the royals. For a while now, there have been rumors about the tension between Prince Harry and his older brother, Prince William. And now that Meghan and Prince Harry are stepping back, it is thought to have gotten even worse.
According to Fox News, the brothers' relationship is not doing well at all, and there is much speculation regarding what will happen in the future, not only between the two princes but with the entire royal family. Rumors have been swirling for weeks, and will likely continue, even after Megxit is final. 
There have been several restrictions placed on the Sussexes
Meghan and Prince Harry's resignation hasn't been easy. Queen Elizabeth has had to place a few restrictions on them now that they are stepping down from their positions.
So, how will their lives be different? Well, for one, the couple plans to become "financially independent," and will no longer be receiving funds from the Sovereign Grant. In addition, once the springtime rolls around, they will no longer be able to use the titles of "HRH." They also cannot use "Sussex Royal" in any of their branding going forward.
According to Forbes, their lives will change drastically when Megxit becomes final, as they won't be carrying out any more royal duties on behalf of Queen Elizabeth. Although some people may say that they should have expected these restrictions to be placed upon them, Meghan supposedly feels that some of the new rules aren't exactly fair.
How Meghan Markle and Prince Harry plan to 'rise above' royal family 'jealousy and pettiness'
Life in the royal spotlight isn't easy for anyone, but for Meghan and Prince Harry, it has been exceptionally difficult. So, now that Meghan has voiced her concerns that she and Prince Harry are being "picked on," how do they plan to "rise above" the "jealousy and pettiness" that is surrounding them? Well, they are going to do so by continuing to support each other the best that they can as they transition into their new lives.
According to the Daily Mail, the couple knows that they are doing positive things and supporting good causes, and they will still do that as they focus on themselves and their family as they settle into the private life that they have wanted for so long. Meghan knows that Prince Harry has a great deal of integrity, which is something that she has always admired. They will continue to stay true to themselves as they do what they feel is right not only for each other but for Archie as well. 
Source: Read Full Article