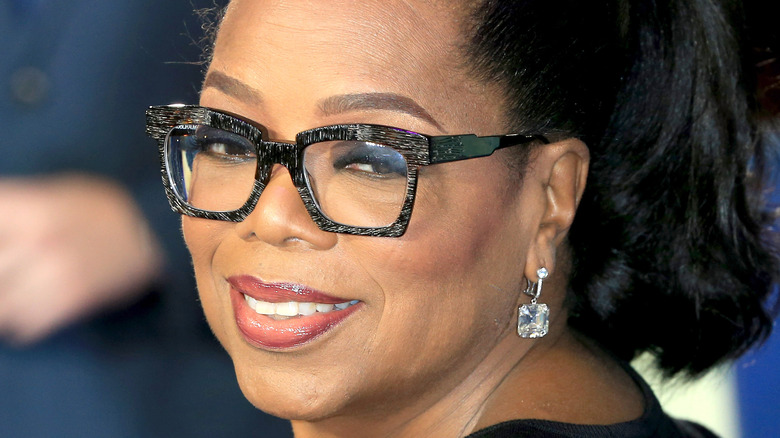 Oprah Winfrey is one of the most powerful women in the world. Perhaps part of her success is due to the fact that she's big on waking up on the right side of the bed every morning. The self-made billionaire, host, actor, author, producer, and philanthropist has been pretty outspoken about her morning routine. She focuses on everything you need to start the day in a zen, relaxed mode. 
Oprah's morning routine — which she does from her Montecito, Calif. home – is all about spending time in nature, exercise, family time, and focusing on her well-being. She seemingly knows how important it is to start her day right in order to get down to business and wrap up work with enough time to enjoy family time. "For me now, a perfect day is not just one thing; it's a series of small things," she told Harper's Bazaar in a February 2018 interview.
Keep scrolling for a look into Oprah's daily morning routine that's all about starting the day slow, focused, and centered. 
Oprah's day begins without an alarm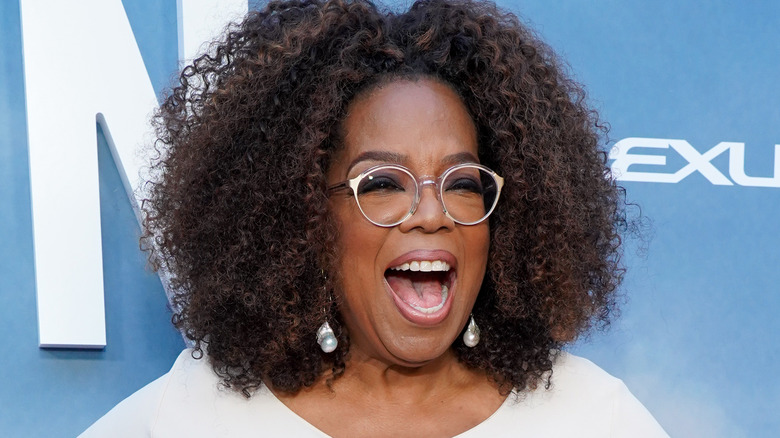 Like a lot of us, waking up to a blaring alarm clock is not how Oprah Winfrey envisions her perfect morning routine starting. Instead, she trained herself to begin her day without an alarm. "I've never set an alarm, I don't believe in them. They are … alarming! I put the number in my mind and I wake up before that," Winfrey told The Hollywood Reporter in 2017. She added that her days start "between 6:02 and 6:20 [in the morning], because the dogs are trained to go out around that time."
While our alarms help us make sure we get to work, school, and our other commitments on time, they can also disrupt our REM sleep. Dreams happen when you're in REM sleep, but when your alarm wakes you up in the middle of this cycle, it can throw your balance out the window. In research presented at a meeting of the American Academy of Sleep Medicine, participants noted that their moods and self-esteem were hurt by waking up mid-REM.
Granted, waking up without an alarm takes practice. Still, it is definitely possible.
Oprah focuses on her dogs and spending time in nature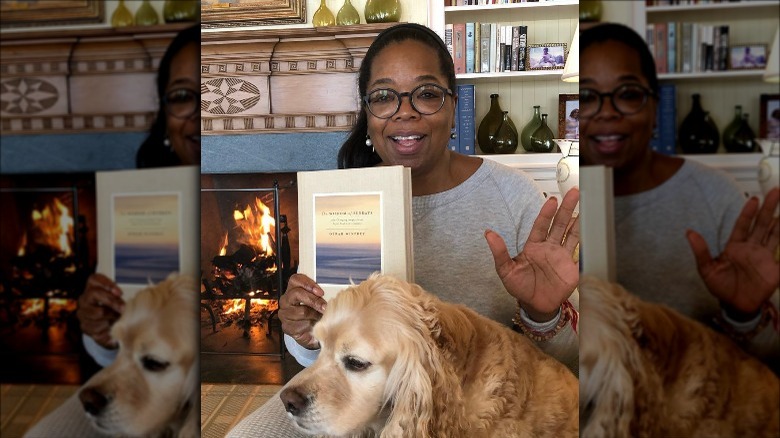 After blissfully waking up sans alarm, Oprah Winfrey starts the day by taking her dogs out. In 2018, she told Harper's Bazaar about her morning walks, saying, "First thing in the morning, I brush my teeth and take the dogs out. There are five of them, and everybody's ready to get out, but I make them wait while I brush my teeth."
Walking the dogs in her yard also gives her the perfect opportunity to be surrounded by nature. Per Harper's Bazaar, her property has over 3,000 trees. Of her tree-heavy property, the media mogul said, "it feels like I live in a park"
After her dogs are all good to go, she comes back inside and makes her "favorite espresso" while reading cards from her 365 Gathered Truths box. "I read five of them each morning; it's a beautiful way to start the day," she told the outlet.
Oprah's morning routine includes a ritual of spiritual exercises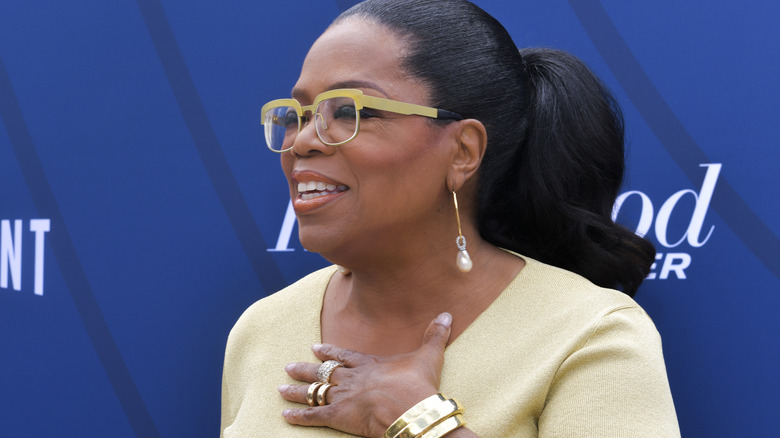 Next, Oprah Winfrey told Harper's Bazaar that she starts in on a series of spiritual practices. "After reading Gathered Truths, I check out 'Bowl of Saki' on my phone; it's delivered to my in-box every morning. It contains the teachings of the Sufis, a Middle Eastern sect that believes all paths lead to God and that all religions are one, pointing to the same north star."
Then, Oprah meditates. "When I want to meditate, I can go to a special rock that's carved into the shape of a seat. Or I can sit underneath the 12 live oak trees that I call 'the Apostles,'" she said, adding, "It's my absolute favorite place on earth. In one interview, Oprah revealed that she sometimes lights three candles as she meditates in the morning, as well.
Getting up earlier to meditate can help you feel more rested. Additionally, taking a few minutes before the day begins can help you maintain a healthy state of mind and promote a clearer mindset throughout the day.
After meditation, Oprah takes an hour to workout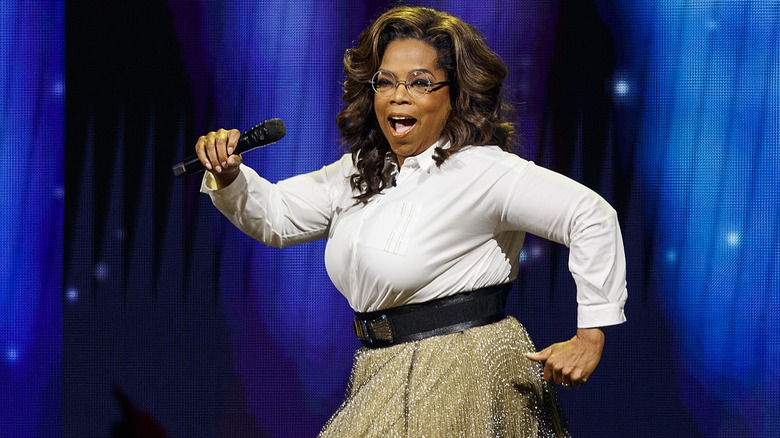 For Oprah Winfrey, exercise is a huge part of her daily routine. She told Harper's Bazaar, "I work out for an hour. I do resistance flexibility, a low-impact strength-training program that involves two, sometimes three, people pushing against you as you push against them. I have stretchers come to my house to help me do it."
Next up on the agenda? A run. "This morning, I did 30 minutes on the treadmill and then a giant loop around my home," she told the outlet. "I live on 65 acres, so I can jog for a solid two miles without leaving my property."
Overall, it seems like Oprah's got her morning routine down to a science but for her, it's not about perfection, but rather, about living life to the fullest and finding joy in those little moments. "I know what people will say, 'Well, Oprah, if I were you, I'd have a perfect day too.' But I've earned it: I've earned the ability to pay attention to every aspect and detail of the day." 
She continued,"I have a great appreciation for the little things that add up to that big thing called a meaningful life."
Source: Read Full Article