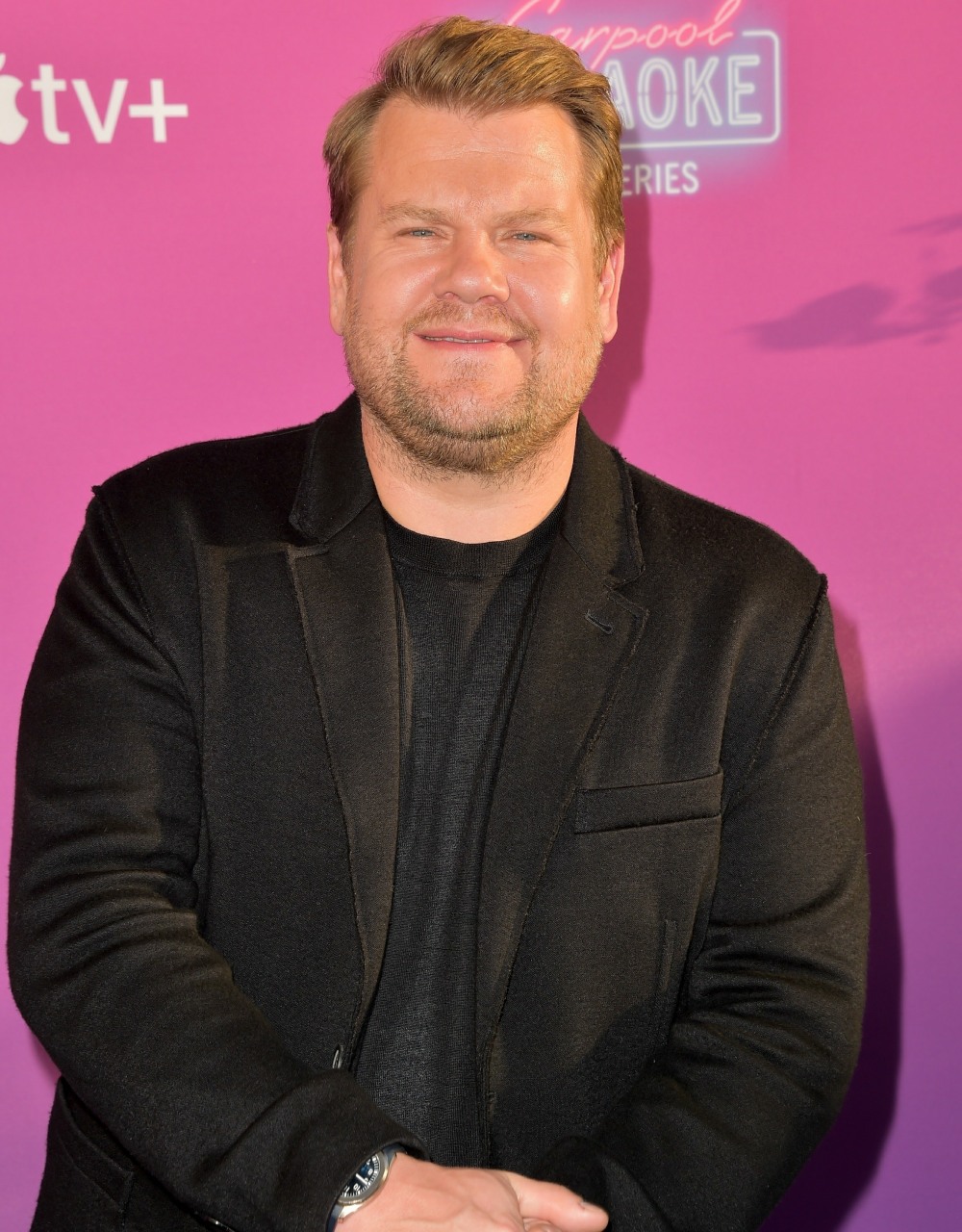 Earlier this week, James Corden was trending on social media for all the wrong reasons. Keith McNally, a restaurateur with several major hotspots in New York, went on Instagram to announce that Corden was banned from Balthazar (a popular NYC restaurant) and all of McNally's other eateries. McNally gave his reasons for 86-ing Corden, namely Corden's tantrums and abuse towards waitstaff. Several hours after McNally's initial IG post, he announced that Corden had gotten in touch and apologized, and that the ban was now rescinded. Weirdly, Corden seemed to handle it the right way – instead of a week-long story with a cascade of revelations about his rudeness, Corden apologized privately and then just ignored it. The story faded away, especially as so many other things happened this week.
Well, Corden was scheduled to sit down with a New York Times reporter to promote his new Amazon Prime miniseries Mammals. Corden didn't cancel the interview, and they met at a New York breakfast hotspot, where Corden shrugged off the NYT's questions about how he treats American waitstaff. Some highlights:
Overhearing another restaurant patron complain about their eggs: "Happens every day. It's happening in 55,000 restaurants as we speak. It's always about eggs. Can you imagine now, if we just blasted her on Twitter? Would that be fair? This is my point. It's insane."

Why he didn't cancel this Times interview: "I haven't done anything wrong, on any level. So why would I ever cancel this? I was there. I get it. I feel so Zen about the whole thing. Because I think it's so silly. I just think it's beneath all of us. It's beneath you. It's certainly beneath your publication."

He didn't address McNally's IGs: At Thursday's breakfast, Corden did not give his own account of what had happened in these incidents or discuss whether he had apologized. At first, he parried any discussion of McNally's posts or the reaction to them. Asked if he was feeling all right, Corden cagily said: "About what? What do you mean?"

Corden didn't read all of the stuff online: "I haven't really read anything. It's strange. It's strange when you were there. I think I'm probably going to have to talk about it on Monday's show. My feeling, often, is, never explain, never complain. But I'll probably have to talk about it…. it feels like such a silly thing to talk about."

Corden points out that most people probably aren't even aware of the story: "Should we not all be a little grown-up about this? I promise you, ask around this restaurant. They don't know about this. Maybe 15 percent of people. I've been here, been walking around New York, not one person's come up to me. We're dealing in two worlds here. If I lived on Twitter, Hillary Clinton is the president of the United States and Jeremy Corbyn won by a landslide."
[From The NY Times]
He also bizarrely compared social media as being like a school principal giving a microphone to school bullies, which… I mean, yes, the voices of bullies are amplified on social media, but Corden is being accused of screaming at waitstaff. One could say that he's a bully too. As for all of this… at a PR-level, of course Corden is doing the right thing. He's not hiding, he's keeping up his work commitments, he has the completely appropriate perspective that "what people say on Twitter" isn't always real life. But again, he knows that he's a douchebag! He's aware of the conversations! That's why he apologized to Keith McNally within hours of McNally's first post going up. Just because Corden is good at image-management doesn't mean that he gets to shrug off his poor treatment of service workers.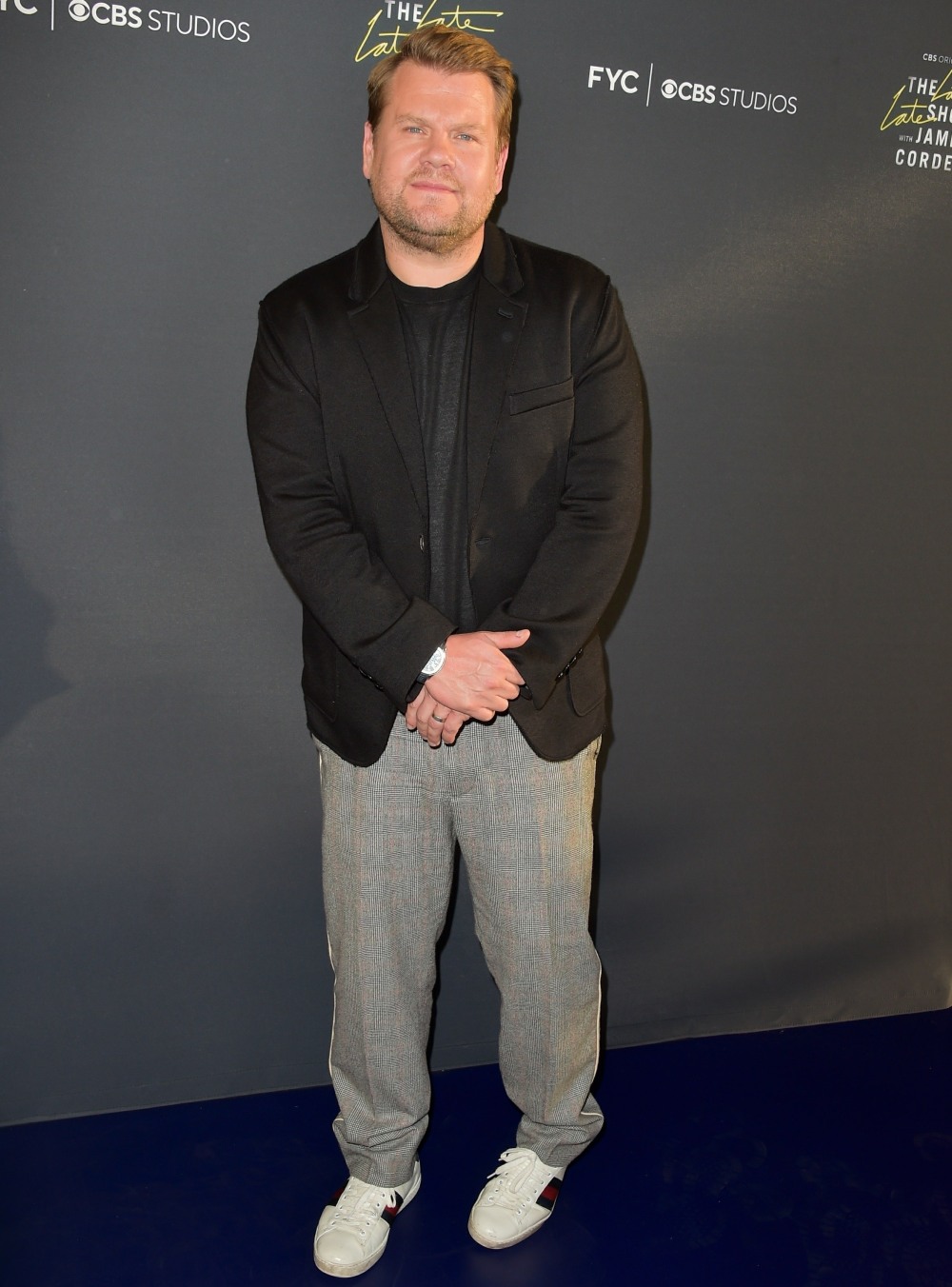 Photos courtesy of Backgrid.
Source: Read Full Article