Plastic surgery is becoming more and more common as time goes on, especially in the world of celebrities. But even still, some celebrities go out of their way to shut down rumors that they have gone under the knife.
People have been speculating for a while that Hailey Bieber has had work done. She has always denied having anything done to her face. Now, after a plastic surgeon suggested otherwise, Justin and Hailey are taking legal action.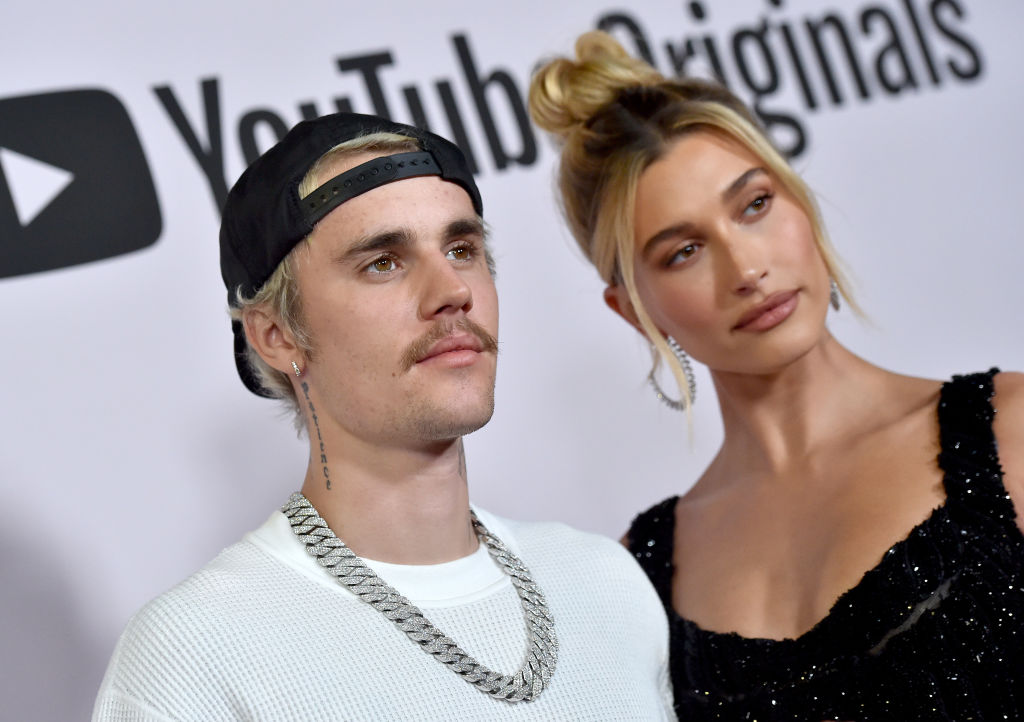 RELATED: What Plastic Surgery Procedures Have Kim Kardashian and Her Sisters Had Done?
What did the plastic surgeon do?
In a TikTok titled "Beverly Hills Plastic Surgery Pt. 14," Dr. Daniel Barrett posted side by side photos of Hailey and went over which plastic surgeries he thought the model had had.
"Hailey Bieber, boy she is stirring up the pot," he says in the video. "14 hours ago she just responded to a user's comment on Instagram that she has not had any plastic surgery done. OK these are some photos that I found that are not edited. What do you guys think?"
He then compared a photo of her from years ago to a recent picture.
"Pay special attention to the nose," he continued. "What do you think? Well I'll tell you what I think. I think it's physically impossible without getting a little bit of help from someone like myself to go from this picture to that picture."
RELATED: Justin Bieber Says Hailey Baldwin Healed His Self Confidence Through Skincare
He went on to describe how the changes in Hailey's nose could not have just happened from puberty. He also suggested that she might have gotten lip fillers, cheek fillers, gotten a genioplasty, and had jawline contouring done.
Justin and Hailey Bieber take legal action
The Biebers decided not to take the doctor's comments lying down. Barrett recently revealed that he had gotten a cease-and-desist letter.
"I received a cease-and-desist letter from attorneys claiming to represent her and Justin Bieber demanding that I remove the post and issue an apology," Barrett told Entertainment Tonight in a statement. "They claimed that I was defaming her and using copyrighted lyrics and her likeness. I was definitely shocked as I was simply sharing my opinion on what I thought she may have had done. I felt like I was being bullied. I do not make money off of the TikTok account and the 'cease and desist' was overreaching."
Why did Dr. Barrett make the video?
Barrett claimed that he began making TikToks for educational purposes.
RELATED: Why Justin Bieber Wishes He Would Have Saved Himself for Marriage
"Many of my followers ask me about what I think certain celebrities have had done," he told the outlet. "Many viewers complain of low self-esteem and body image problems when they see beautiful celebrities who claim that they haven't had any work done. Hailey Bieber was a hot one and many people wanted to know what I thought she had done."
Barrett never claimed that Hailey was one of his patients. He merely wanted to give his opinion on what he thought she had done.
"I have many celebrity clients," he said. "But on the other hand, I don't think it's appropriate to bully individuals who are sharing their opinions on public photos. In no way was my intent to disparage or upset Hailey. I even complimented her in the video. Honestly, if she simply asked me to take it down vs having a legal team reach out, I probably would have taken it down."
Source: Read Full Article