It's been a little over a year since the tragic and unexpected murder of Nipsey Hussle and no one has been more impacted than his family. His longtime partner, actress Lauren London, has worked to continue advancing Hussle's legacy while she also mourns. London recently sat down with Jada Pinkett Smith to discuss the fallout of gun violence and how it particularly affects women. She admitted that her faith has been tested since Hussle's death but relies on her children and Hussle's fans as motivation to keep her going.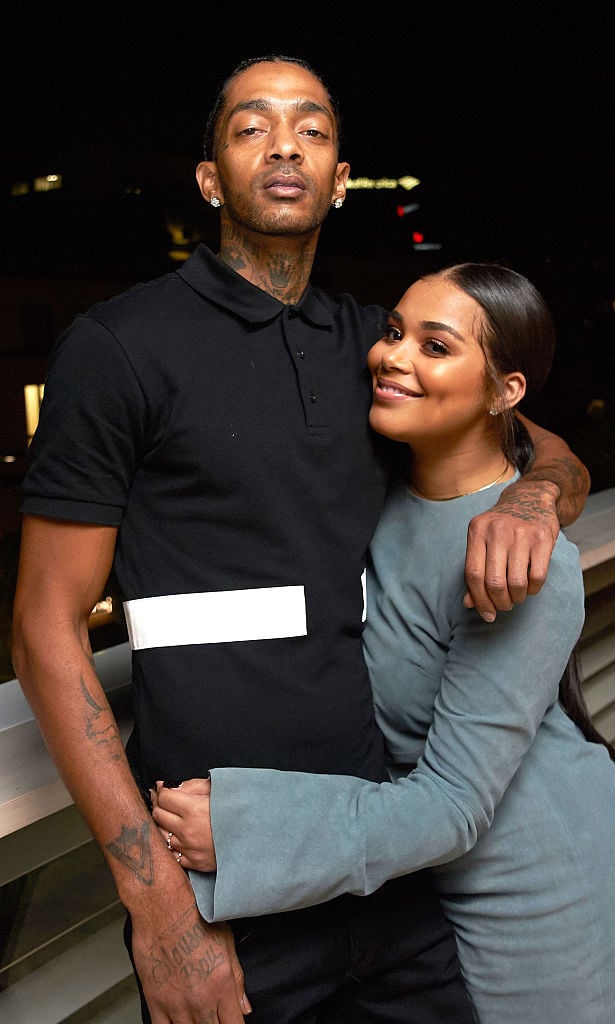 Lauren London opens up about how her faith has been tested since the death of her life partner, Nipsey Hussle
London has been putting on a brave face since Hussle's death. She's been a symbol of strength since she eulogized her longtime partner at his public memorial in April 2019. During her speech, the actress addressed her pain but revealed that even during her hurt, she was relying heavily on her faith to get her through.
Related: Lauren London Remembers Partner, Nipsey Hussle, In Touching Post One Year After His Death
"Never was I prepared for anything like this, so bear with me y'all," she told the audience before giving her eulogy. "I had to write something because I've never felt this type of pain before, but I know that God is alive."
Over a year later, the pain is very much still real for London. Though she's coping, she admits it has not been easy and despite being a woman of faith, she often finds herself having days where she's down.
"For me, what's really been important is like, connecting with God. And that's been a struggle because something horrible happens in your eyes and you're like, 'How God?'" she told Pinkett Smith. "Knowing that there is life after this life – it's not easy. I don't always wake up on the enlightened side of the bed and the days that I don't I let myself because I'm human and I'm not always going to feel so, 'I'm gonna be okay,' and I don't. And that's okay too."
London says she allows herself to have days where she's embroiled in her grief and goes easy on herself as she understands she cannot rush the grieving process. Surrounding herself with loved ones has also been helpful.
Lauren London says that Nipsey Hussle's fans and her children keep her going, as well as helping others who are impacted by gun violence
In the midst of her grief, London is committed to keeping Hussle's legacy alive. The late rapper and community activist was also an entrepreneur and owned several pieces of real estate throughout South LA, including a clothing store and a STEM center. London remains active in his estate and often runs into fans of his, which she says keeps her inspired.
"I love to meet people that Nip has really inspired because it feels like he's still here. Even though he is, in a way" she said. "It's like his purpose that was completely outside of any of us – his purpose – he's touching people still and I find that when I run into people that tell me how he's changed their life, what they're doing with their life right now, it fills me up."
More importantly, London said that her kids bear witness to the impact their father left, which makes the children proud as well.
London revealed that she's joined forces with peace advocate, Erica Ford, who works to help women and children affected by gun violence. London says working with Ford's mission has made her realize her purpose and she's turning tragedy into something for the greater good since Hussle's passing.
Source: Read Full Article