Alexis Skyy has the rare distinction of being in multiple series in the Love & Hip Hop franchise. Her latest stop is Love & Hip Hop: Atlanta, where her storyline is set to showcase the artist and reality star opening up about being a sex trafficking victim.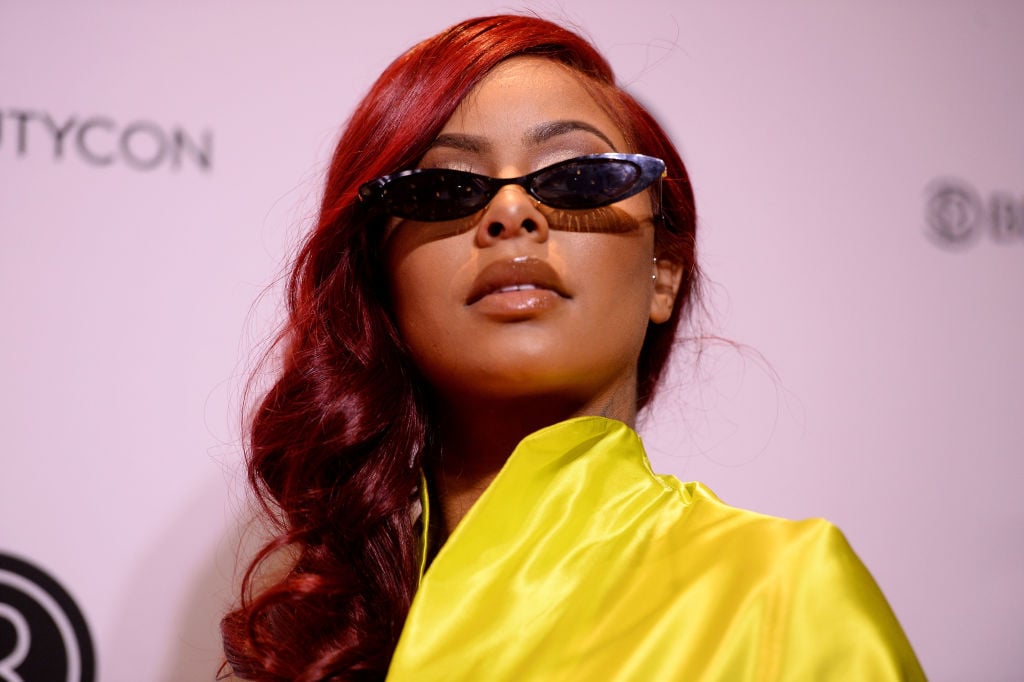 Alexis Skyy in the 'Love & Hip Hop' franchise
Skyy has already been three different shows in the Love & Hip Hop franchise and is one of only a few stars to appear on more than two different series. She first appeared in the franchise when she had a cameo in a season 5 episode of Love & Hip Hop: Atlanta and later guest-starring in a season 6 episode.
She officially joined the franchise as a supporting cast member on Love & Hip Hop: Hollywood in season 4. The storyline that season chronicled the feud she had with Masika Kalysha, as both of them were in a love triangle with Fetty Wap. For a short period of time, she also had a relationship with rapper Solo Lucci. She also got into a confrontation with the mother of his child, Sara Scott. Skyy left the show before the season four reunion.
She returned to the franchise as a supporting cast member for Love & Hip Hop: New York's ninth season. Her storyline mainly revolved around her signing a record deal and dealing with being a single mother.
Her storyline this season should be timely and powerful
When she makes her Love & Hip Hop debut as a supporting cast member, Skyy's primary storyline seems to be her going public about being a victim of sex trafficking.
Skyy posted a preview clip from the show on her Instagram, and in a lengthy caption, detailed her story.
She wrote in part, "for the first time EVER…in my life… I'm opening up about my tramatic [sic] human trafficking experience I went thru [sic]as a little girl…!!! l never in my life, planned on saying anything UNTIL one day, I mention part of it & SO SO SO MANY young girls reached out to me about them currently going thru the same thing & having similar stories!!! It's so sad & so important you talk to, love, guide & caress your children!!"
https://www.instagram.com/p/B9iDSA_J6uM/
"Everyday [sic] I'm attacked, judged & accused of lying… all because, I've never spoke [sic] on my story before, but what nobody knows is, I still to this day haven't told my mom, my grandmother or none of my immediate family!!! I [sic]been so afraid for many years to talk about any of it, specifically in fear of a possible [sic] revenge, harassment & lord knows what else," she continued in part. "I don't really wanna speak too much on it right now because I really want you all to tune into #LHHATL & get to understand me so much more! Understand my pain, my growth, & what I been thru."
Love & Hip Hop: Atlana returns later this month for its ninth season on VH1.
Source: Read Full Article