Rasheeda Frost, referred to mostly by her first name, is one of the original cast members of Love & Hip Hop: Atlanta. Still on the show as a veteran, the rapper and television personality is a crucial part of the series.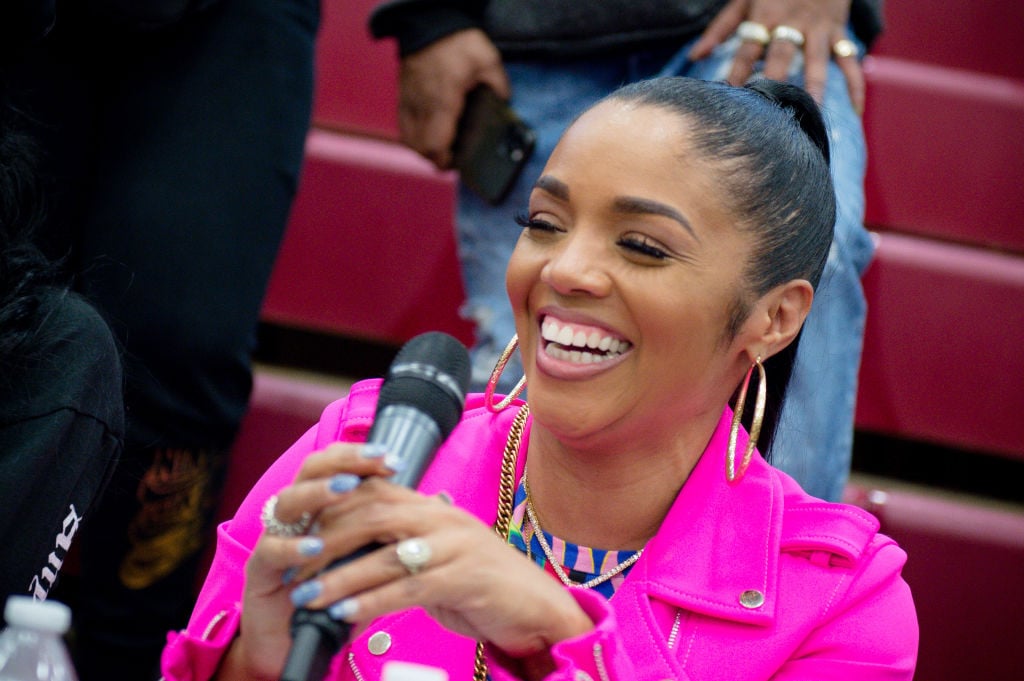 Rasheeda before 'Love & Hip Hop'
Before the became a reality television personality, Rasheeda was primarily known for being a popular rapper. She released her debut album, Dirty South, in 2001. Featured artists on the album included Nelly. She became one of the most notable upcoming female artists in the Southern hip-hop. The genre began to gain steam in the early and mid-2000s, primarily based out of Atlanta, while having splinters in Nashville, Houston, and Miami.
Her second album, A Ghetto Dream, was released in 2002, featuring artists like Lil' Jon and the Eastside Boyz. Over the next few years, she was featured on songs by Petey Pablo. Nivea, and more.
Rasheeda's third album, GA Peach, was released in 2004 and featured her biggest solo hit to-date, "Got That Good (My Bubble Gum)." The single was most notably on her 2007 fourth album, Dat Type of Gurl, which included some songs from that album and remixes. 2007 also featured her highest-charting song, "Like This," a single from rapper Mims which she was featured on. The song reached No. 32 on the Billboard Hot 100. In 2009, she released the album Certified Hot Chick.
Over the past decade, Rasheeda has continued to release some music but has focused more on her children and entrepreneurial ventures, such as Pressed. As of March 2020, Rasheeda is 37.
The rapper's tenure on the show so far
Rasheeda is one of the main original cast members of Love & Hip Hop and has remained on the show since its debut years ago.
Most of her storyline has been her continuing to make music and her relationship with her husband and manager, Kirk Frost. Early in the show, Kirk accused Rasheeda of cheating on him. He also asked her to take a paternity test. Fans were irate because during this same time when he asked her that, Kirk was caught cheating on Rasheeda with multiple women.
In later seasons, it was revealed Kirk was having a baby with another woman. Not only did Kirk get criticisms from fans but Rasheeda as well for staying with him. They separated for a little while but eventually got back together.
Outside of her relationship with Kirk, her storyline has also involved her feud with former friend K. Michelle. Her shop, Pressed, is also a key filming location on the show.
Love & Hip Hop: Atlanta airs weekdays on VH1.
Source: Read Full Article