Machine Gun Kelly and Megan Fox are two of the biggest names in pop culture, so it's no surprise that after they started dating, their notoriety has only increased. The two celebrity personalities couldn't seem more different on the surface, but after a little over a year of dating, it seems as though they are in it for the long haul. Fox and Kelly are open about their romance these days, but at the beginning of their entanglement, they kept mostly to themselves — therefore, it's that much more surprising that Kelly chose to confirm their romance with a sly social media post.
Megan Fox and Machine Gun Kelly were rumored to be dating after they co-starred in a music video
May 2020 was a busy month for Fox. The actor, who is also a busy mom of three young boys, announced her separation from her longtime partner, Brian Austin Green, early in the month. While fans were left wondering what went wrong, both stars were quick to assure the public that they still have the utmost respect and love for each other, in spite of the fact that they were dissolving their decade-long marriage.
Later that same month, rumors started swirling that Fox was getting intimate with musician Machine Gun Kelly. The steamy music video for "Bloody Valentine," which featured Fox getting cozy with Kelly, did little to settle the rumors down. Fox and Kelly had actually met earlier that year, filming the movie Midnight in the Switchgrass. Fortunately, fans wouldn't have to wait too long to understand what was going on between Fox and Kelly.
Machine Gun Kelly's social media tweet confirmed his romance with Megan Fox
According to Us Weekly, Kelly decided to confirm his romance with Fox on June 15, quoting the song "Bloody Valentine" on Twitter, writing "I'm calling you my girlfriend, what the f—k." That was the same day, as reported by the publication, that Kelly and Fox were spotted holding hands and kissing in LA, California. It's possible that the two decided that it was finally time to let the cat out of the bag before tabloids and fans had the chance to speculate any further.
Over the next few weeks, Fox and Kelly were spotted frequently, grabbing lunch at all of L.A.'s hottest spots and looking especially comfortable with each other. In July 2020, Fox said in an interview that she and Kelly have a "soul mate connection," calling her new boyfriend her "twin flame."
Megan Fox and Machine Gun Kelly are pop culture hot topics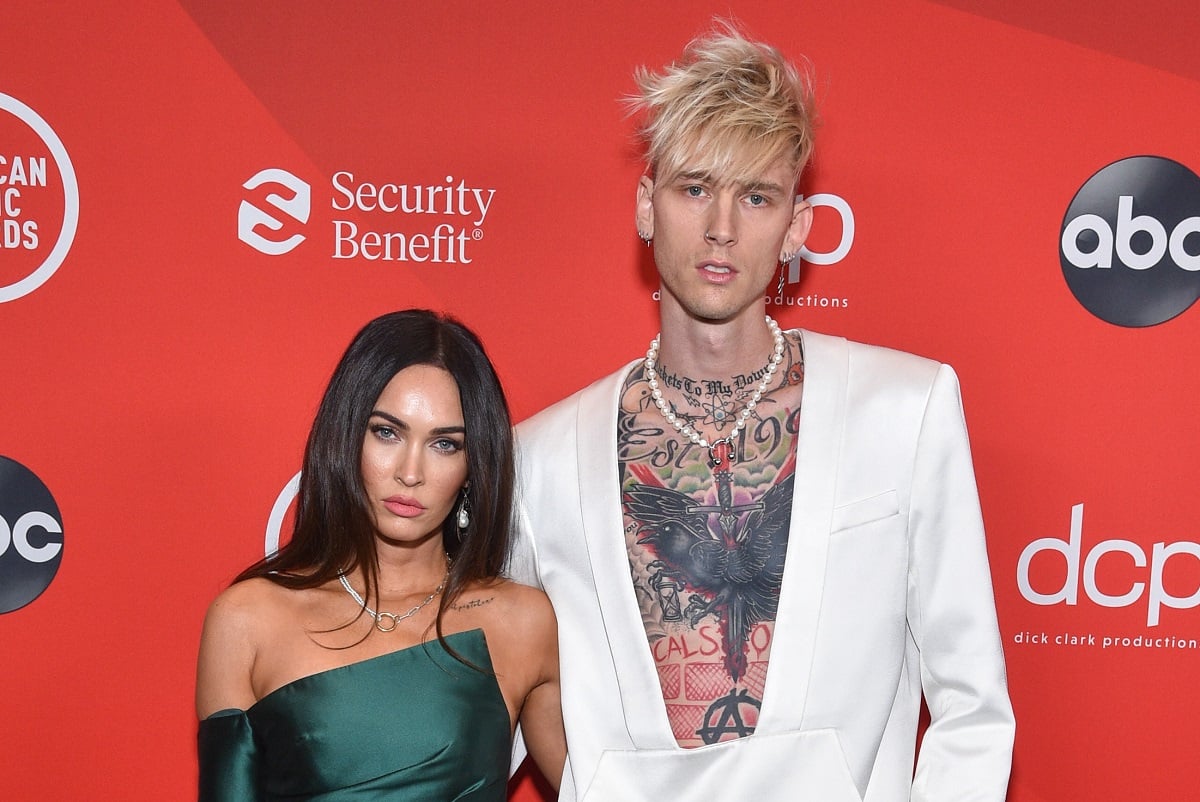 For Kelly, his romance with Fox, one of Hollywood's biggest "it" girls of the early 2000s, was a culmination of a nearly lifelong crush. The musician even admitted in an interview with GQ that he used to have a poster of Fox on his wall as a teenage boy. Kelly called the fact that he is now dating Fox "some full-circle s–t."
Over the past year, as Kelly and Fox's relationship has grown and developed in the public eye, many have formed strong opinions on the pair, with many taking to social media to slam the couple for their fashion sense and their open displays of affection.
Still, Fox and Kelly have shown that they don't give any thought to the haters. Clearly, the actor and the musician are living their best lives and enjoying all the perks of fame and fortune in the meantime.
Source: Read Full Article