Michael B. Jordan has accomplished a lot in a relatively short amount of time. The young superstar has starred in several critically acclaimed films, including Black Panther, Fruitvale Station, and Just Mercy, and currently anchors the popular Creed film franchise. 
Even though Jordan has achieved more than many other actors his age, he still desires to grow and try new things in the movie business.
Ever forward, the Without Remorse star recently revealed what the next big challenge of his burgeoning career will be.
Michael B. Jordan wants to take on directing as his next career challenge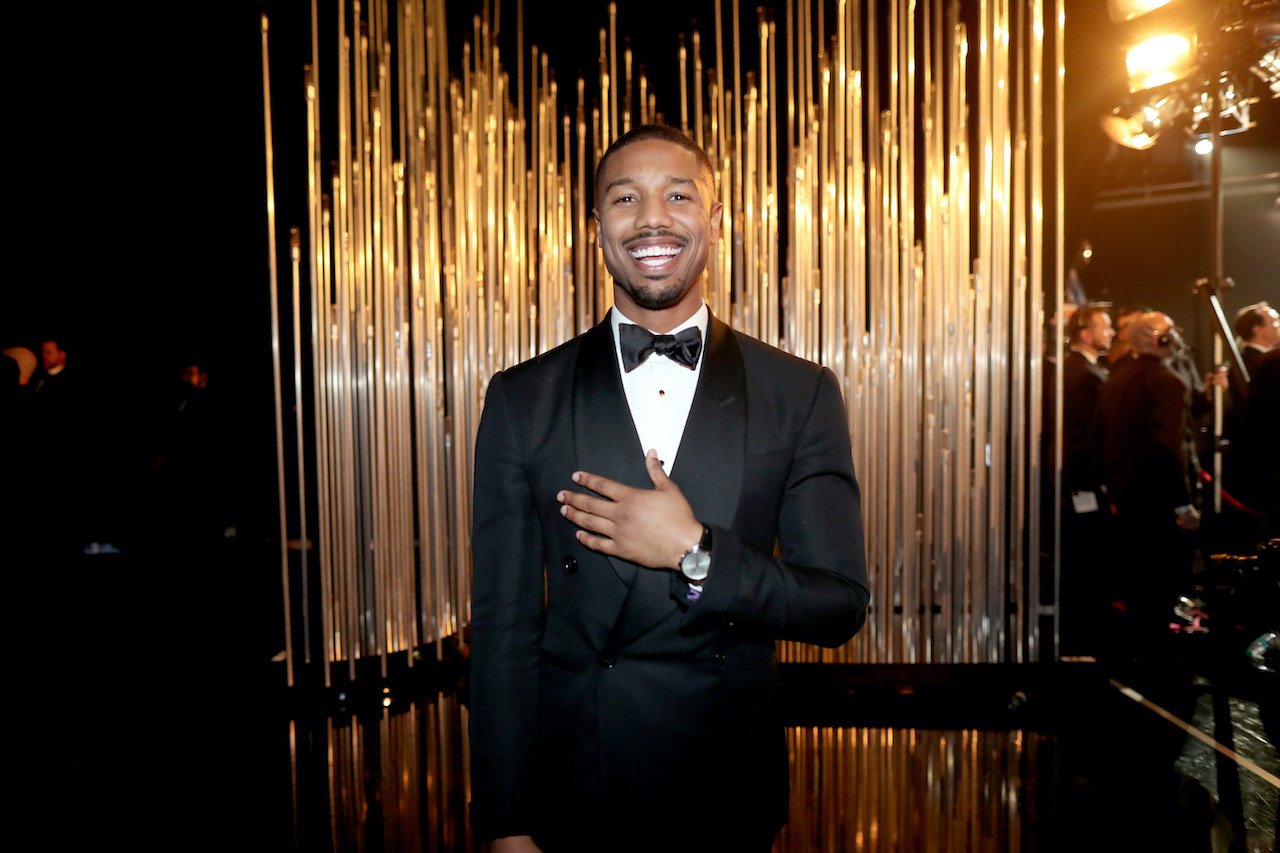 Jordan discussed his career aspirations during a recent interview with Trevor Noah. 
"It's all downhill from here," Jordan said, laughing. "I mean, why not try my hand at directing? I think that's kind of like the next thing for me. The next challenge man, is to get behind the camera and tell a story."
He thinks 'Creed 3' is the perfect opportunity to gain experience with directing
Having starred as the lead actor in both Creed and Creed II, Jordan is now serving as director of Creed 3. Set to release in 2022, the film will be Jordan's highly anticipated directorial debut.
"Creed 3 is the perfect vehicle for myself, because the third time I'll be playing any character, you know? Knowing the world. Knowing how to film the boxing, elements of it all," Jordan said. "Following such a strong system, by Sly, that he created with the Rocky films and that Creed continued to do."
Jordan noted that all of his years of experience as an actor have led him to wanting to direct films.
"I guess, as an actor, growing up in the industry, you're taking direction all the time, from every set that you work on. And when you get to a point and age where you're like, 'Well, I kinda want the camera set up here,' and 'I want to tell it through this lens,' and I think it's the perfect time for me right now. So I'm really excited about jumping off the deep end and getting behind the camera and telling the story."
'Creed 3' will be a lot more personal for Michael B. Jordan
In a separate interview with BBC Radio 1, Jordan said that Creed 3 wll be a far more personal project for Jordan than his previous films. 
"Creed 3, for me, is—it's become more personal as I developed it," Jordan told BBC Radio 1. "I think it's a story about settling debts. And it's starting to feel like a sequel and an origin story, all in one. And that's all I'll say about that."
Many people were surprised to find out that Sylvester Stallone, creator of the iconic Rocky franchise that Creed is based on, will be absent from Creed 3. In an interview with IGN, Jordan said this is because the production team really wanted to focus on his story, rather than Rocky's. 
"I think that Sly let it be known that he wasn't coming back for this one but I think, you know, his essence and his spirit… there's always going to be a little bit of Rocky within Adonis," Jordan said. "But this is a Creed franchise, and we really want to build this story and this world around him moving forward. So, it's always respect and always a shit-ton of love for what he's built, but we really want to push and navigate Adonis forward and the family that he created. So, hopefully, you guys will love what I'm thinking… what we're cooking up. I think it's going to be something special."
Source: Read Full Article