Natalia Bryant is officially a high school graduate. Bryant, 18, crossed the stage on Friday, June 4, and will head to the University of Southern California in the fall. But before she sets off to school, her family took some time out of their schedules to celebrate her and her achievements. They even found a way to incorporate her late father, Kobe Bryant.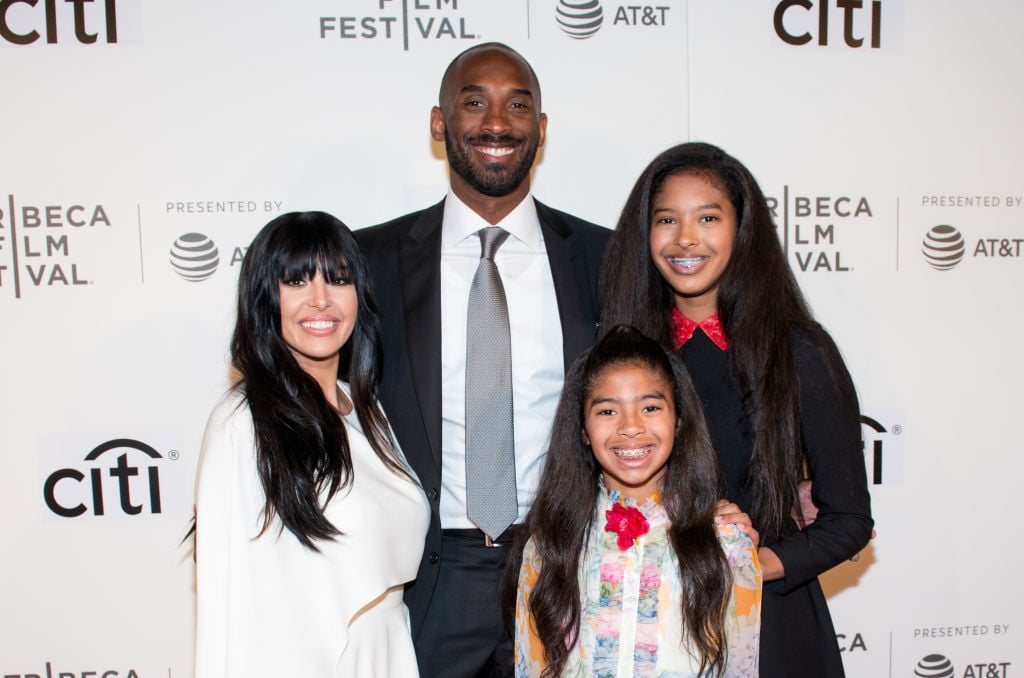 Natalia Bryant's high school graduation included a special message from her dad
In celebration of the graduation, Vanessa Bryant took to Instagram with a string of posts dedicated to her and Kobe's eldest daughter.
"Daddy, Mommy, Gigi, Bianka and Capri are so proud of you @nataliabryant!!!" she captioned a photo of Bryant's graduation cap, which was covered in rhinestones and embroidered flowers with the letters "USC" at its center. Along the edges is a quote from Kobe, which says, "Everything negative – pressure, challenges – is an opportunity for me to rise."
Bryant looked gorgeous in a white floral dress that matched her cap. Like her daughter, Vanessa wore a white dress with puff sleeves and red and purple floral detailing. The two were also joined by other family members, including Bianka and Capri Bryant.
Later that evening, Vanessa appeared to throw a celebration for her daughter, as she shared several posts of Bryant and some friends with balloons and other party favors in the background. Among those in attendance were Ciara and Russell Wilson, whom Bryant affectionately calls her "auntie" and "uncle."
https://www.instagram.com/p/CPuC2KlDEwv/
Natalia Bryant will head to college in a few months
Vanessa revealed in March that Bryant had earned admission to USC for the fall semester.
"Tears of joy," she captioned an Instagram post highlighting the achievement. "I'm SO happy for you Nani! I know daddy is so PROUD OF YOU. I am so PROUD OF YOU!! Your hard work and dedication was so worth it. You pushed through the most excruciating pain imaginable and you succeeded. I wish Daddy and Gigi were physically here to celebrate but I know they're here in spirit. We love you so much!"
Kobe and Gianna Bryant died in a helicopter crash in January 2020. The two were headed to a basketball game not too far from their Orange County, California home when the helicopter crashed, killing all nine riders.
In February, the National Transportation Safety Board released the findings from its investigation into the cause of Kobe Bryant's crash, determining the pilot lost control of the helicopter after flying into thick clouds. Vanessa is now pursuing a wrongful death lawsuit against the helicopter company and the pilot of the doomed flight.
There's no doubt that the last year has been a tough one for Bryant. But she's persevered and continued to move toward her dreams. We know her dad and sister would be so proud.
Source: Read Full Article