As a celebrity, Selena Gomez is no stranger to controversy or criticism, but thanks to a recent photoshoot with Interview Magazine, she is receiving much more than usual. The 27-year-old is used to switching up her look for photoshoots, music videos, and her everyday life. However, some critics believe that she took things a little too far for her latest photoshoot and she is now being accused of blackfishing.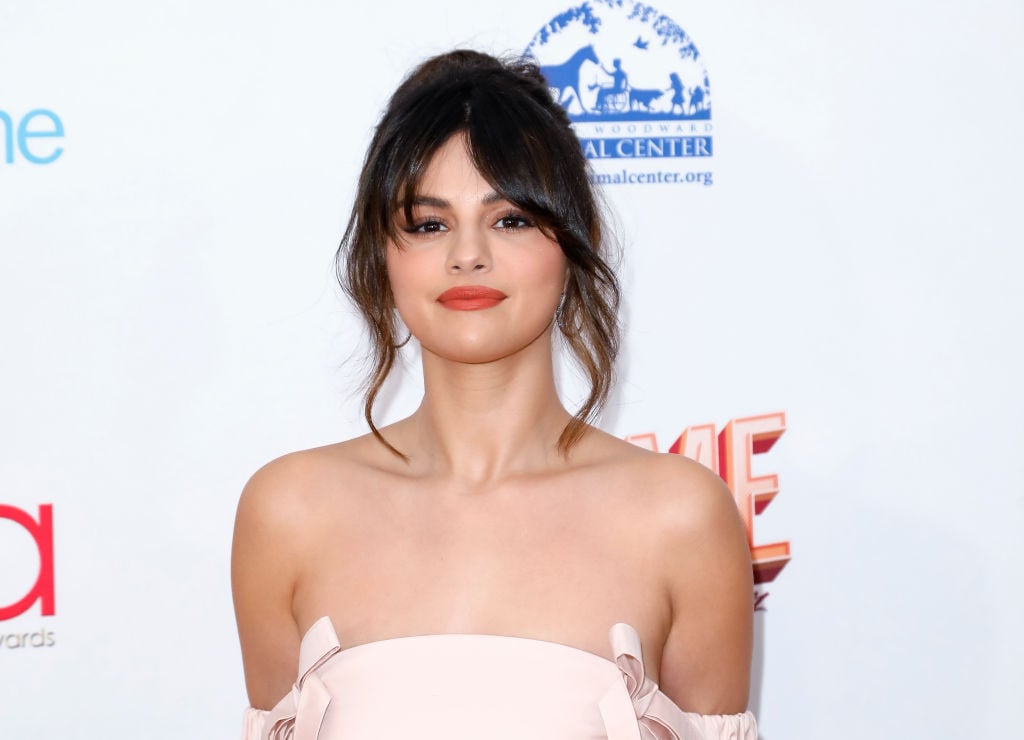 Blackfishing is a modern term that is used to identify people (particularly White women) who utilize artificial tanning (such as spray tans or tanning beds) and makeup up to manipulate their facial features and bodies to appear more like someone who has Black/African ancestry. Commonly thought of as modern-day blackface, big time celebrities such as Kim Kardashian West and Ariana Grande have been accused of it in recent times. Because of her photoshoot with Interview Magazine, Gomez is the most recent celebrity to catch heat for it.
Selena Gomez did a photoshoot with Interview Magazine
On March 13, Gomez took to her Instagram page to unveil the recent pictures from her Interview Magazine photoshoot. In the photos, she wears long braids (with her baby hairs styled), streetwear, and her skin tone is noticeably darker. Many people were originally taken aback by the photos because they don't particularly look like Gomez and they quickly made their feelings known.
The 'Boyfriend' singer doesn't look much like herself
"Who the hell is THIS??💀🌚" one person questioned. "Omg that cover looks nothing like her. I thought for sure they'd made a mistake and posted the wrong pic," another person commented about Gomez's photos."That doesn't even look like her on the cover. When did her round face shape turn oval?" another person questioned. "My only thought was "this girl isn't Selena," yet another person chimed in.
Critics accuse Gomez of blackfishing on Instagram
Others were less concerned about the photos looking nothing like Gomez and were more concerned with her overall look. Many accused her of blackfishing and couldn't understand why she thought the shoot was OK. "Why is Selena Gomez trying to be black, " one person questioned. "Miss Selena Gomez looks black in her new photoshoot. Girlie can't get enough of stealing her exes' music ideas but is now stealing from black women smh this woman is problematic AF and the public keeps ignoring it," one harsh critic chimed in.
"Wtf? I was like, oh weird they didn't give her the cover. That's really bad, not even the skin but the hair and baby hairstyling too. Also, even the poses and styling (clothes) are very much not her and like she's emulating some idea of a hyper-sexualized "urban" character to match the skin+hair+clothes," another person added, stating that Gomez was unrecognizable on the cover of Interview Magazine.
Fans defend the 'Rare' artist
Of course, Gomez had plenty of Selenators hopping to her defense. They pointed out that the "Lose You To Love Me" singer had Latina roots and felt she was not blackfishing. "What is this blackfishing thing y'all are putting on Selena Gomez now? THE GIRL HAS ALWAYS claimed being hispanic. SHE always said in the past how her grandparents from HER DAD'S SIDE ARE FROM MONTERREY, MEXICO. She has sung in Spanish since 2010. HER SKIN ISN'T EVEN CLOSE TO BLACK," one fan chimed in.
"Thank you! No one bats an eye over Ariana's fake tan, but when this girl shows a tan (which she can, she has Latina roots) everyone comes for her," another person said co-signing a the first fan. While there are certainly people who do much more than bat an eye over Grande's ever-changing skin tone, that hasn't stopped the singer from doing using dark fake tans consistently. As far as Gomez goes, we doubt these blackfishing accusations will affect her career in any way. However, perhaps Interview Magazine will have more to consider about before their next photoshoot.
Source: Read Full Article