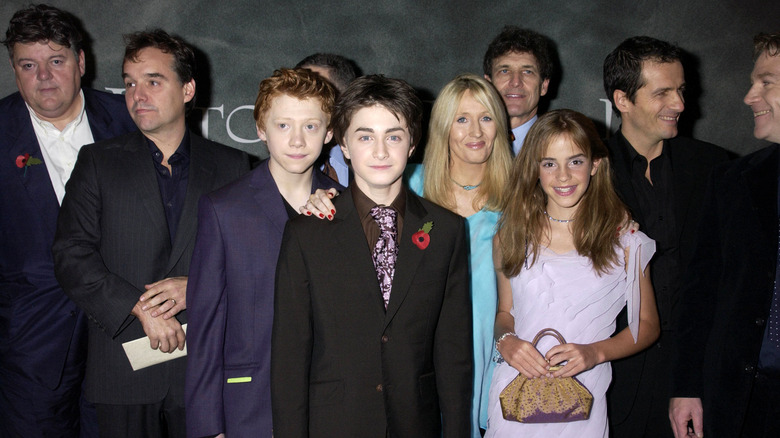 The eight films that make up the "Harry Potter" franchise include the who's who of U.K. talent – featuring stars ranging from Helena Bonham Carter and Emma Thompson to Ralph Fiennes and Alan Rickman (via Time). The films also featured many up-and-coming actors who would become household names, like Robert Pattinson and David Tennant.
But for as many actors that "Harry Potter" employed over the years, there were still some who came close to appearing in the films but didn't make the cut, for one reason or another. For example, the now-Oscar nominated Irish actress Saoirse Ronan auditioned to play Luna Lovegood, only to discover she was "too young" (via Oh No They Didn't). "At the time I thought, 'I'd love to be in Harry Potter.' When I was younger, I used to think they had the best job in the world," Ronan once said.
Eddie Redmayne is another actor who was eager to join the "Harry Potter" universe, vying for the role of young Tom Riddle.
"I actually auditioned to play [Chamber of Secrets villain] Tom Riddle," Redmayne recalled in a 2016 Empire interview. "I properly failed and didn't get a callback. Over the years I always hoped I might be cast as a member of the Weasley family, but unfortunately not.
Redmayne's opportunity to join the world of witchcraft and wizardry would come a few years and one franchise later when he was cast as Newt Scamander in "Fantastic Beasts and Where to Find Them."
J.K. Rowling was almost the beloved Lily Potter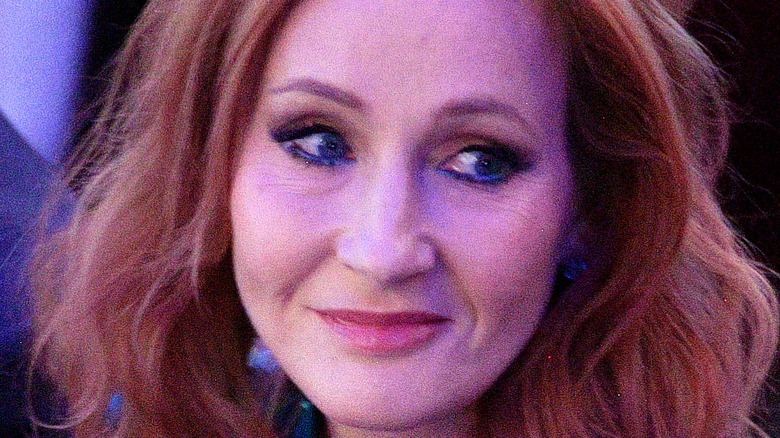 One more star who could have been shone in the "Harry Potter" universe? The series author J.K. Rowling.
According to Mental Floss, prior to the filming of the first movie, Rowling was offered the role of Lily Potter, the deceased mother of the book's protagonist, Harry. In the first "Harry Potter" outing, The Chosen One catches a glimpse of his parents in the Mirror of Erised, a mirror that shows the viewer what their heart really desires. And with her red hair, she certainly looks the part.
Rowling – who has recently found herself in hot water for her transphobic comments about transwomen, per Glamour – decided against taking the role of Lily, saying at the time that she wasn't "cut out to be an actress" and had concerns that she would "mess up somehow." 
Ultimately, Geraldine Somerville ("Godsford Park," "My Week with Marilyn") was selected to portray Lily and did so for the entirety of the film's franchise. Rowling's story is another entry in the book of "What Might Have Been" in the world of "Harry Potter."
Source: Read Full Article