Hollywood romances almost always seem exciting. Imagine already being famous and then getting to meet all the other famous people — and sometimes getting to date them.
Most people would die to meet someone famous that they looked up to, much less date them. So when a Hollywood star starts dating another one, people take notice and want to hear all about it.
But how do they meet their spouses? And do all celebrities date or marry other celebrities? 
Relationships in Hollywood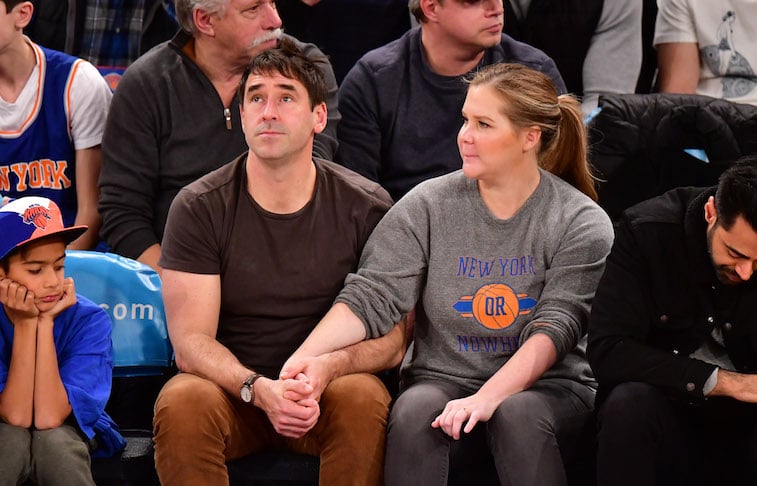 There are many stories of relationships in Hollywood, from scandalous affairs to secret romances. Relationships come and go – sometimes the couple has parted ways before the news can even break. There are a host of celebrities that have only been with other celebrities and a few that a married to people they met outside the industry, even as high-school sweethearts. But how do they meet?
Sometimes, stars might be in other relationships when they meet, so the timing doesn't work out until later. That was Jennifer Lopez and Alex Rodriguez, who met years ago and have been friends, but only started dating a few years ago and are now engaged.
Another way celebrities meet is online. Dating apps are popular for many singles, and that's true in the dating world, too. Amy Schumer met her former boyfriend, Ben Hanisch, on the dating app Raya. He was her first match and not a celebrity.
They ended up dating for a year and a half. Other celebrities have exchanged messages on Twitter, Instagram, and other social media platforms. They've confessed their crushed, given compliments, or chatted casually and turned it into a romance.
It's not always other celebrities that they hook up with either. One Jake T. Austin fan spent five years on Twitter messaging and tagging Austin until he followed her back after two years. Three years later, and they took their relationship offline. They stayed together for about three years. That's one lucky fan!
Of course, a very common way for celebrities to find new love is by working with them on set. Many actors end up dating someone they worked with. Take Angelina Jolie and Brad Pitt, for instance. They met on the set of Mr. and Mrs. Smith and fell in love. They later got married, although they aren't together any longer.
Amy Schumer's husband isn't a Hollywood celebrity
Schumer is one of Hollywood's funniest ladies – highly relatable and somewhat crazy –  so it's no wonder she has had success dating. But it hasn't been in the celebrity world.
As shared above, she met an 'Average Joe' on Raya. She's also married to another non-celebrity. Schumer is a writer and actress, famous for her roles in Trainwreck and I Feel Pretty. She's been nominated for 43 awards in her career and has 17 wins, including an Emmy. 
How Amy Schumer met her husband
Schumer didn't marry Hanisch, the boyfriend she met on Raya. But she did meet her new husband in another surprisingly normal way. He's not a celebrity, at least not a Hollywood one.
Her husband is Chris Fischer, a chef. He's the brother of her personal assistant, and they met when she took a trip with her on a weekend to Martha's Vineyard. He was there and whipped up a meal for them. She saw him again by accident as she was waiting for her dog, and then they were in charge of planning a birthday party together. 
The two hit it off and eventually began dating. They got married and have one child together. She told CNN in an interview that the timing for their relationship was perfect. She had just finished filming I Feel Pretty, and she was in a great place with her self-esteem and ready to be in a relationship.
Source: Read Full Article