If there's one thing we know for sure, it's that celebrities love tattoos. Just look at Ariana Grande, Justin Bieber, and Travis Barker, who have all used their bodies as canvases to ink quotes, drawings, or something personal or meaningful to them. Another famous star with a lot of tattoos is Angelina Jolie, who not only "loves" inking her body, but refers to them as "body art." In 2010, the "Maleficent" star told Australian magazine Post-Modern Ink (per Marie Claire U.K.), "I don't think it's abnormal that someone who spends their life in other skins wants to claim their own by marking things on it that matter to them."
One of the actor's first tattoos was on her elbow: a quote that reads, "A prayer for the wild at heart kept in cages." She explained its meaning to Harper's Bazaar in 2019: "I got it when I was 20. I was with my mom one evening, and I was feeling lost. I was restless — always. I still am." Her mother told her about her friendship with Tennessee Williams, who inspired Jolie's tatt. She added, "What she did for me that night was to remind me that the wild within me is alright and a part of me."
Years later, Jolie now has more than 15 tattoos — and she just added a new one to her collection. Keep scrolling to get a glimpse of Jolie's newest ink.
Angelina Jolie's new tattoo was inspired by Galileo Galilei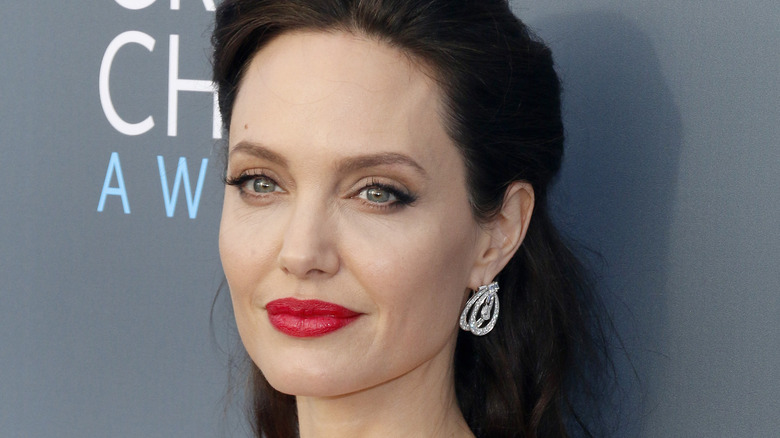 According to Page Six, Angelina Jolie has permanently inked a quote from famous astronomer Galileo Galilei on her forearm. In photos published by the outlet, the actor can be seen in New York City with a new tattoo: the phrase "Eppur si muove," which translates to "And yet it moves" in Italian. It is believed Galilei said the line in 1633 when he was "forced to recant" his statement (which turned out to be true) that the Earth moves around the Sun.
This isn't the only thought-provoking quote Jolie has on her body. The mom-of-six also has the Latin phrase "Quod me nutrit me destruit" on her hip, which translates to "What nourishes me destroys me," as well as a poignant message at the top of her back that reads "know your rights." 
Other tattoos of Jolie's include ex Brad Pitt's hometown coordinates and the roman numbers "XIII V MCMXL," which represents 13/5/1940, "a tribute to Winston Churchill," per In Touch Weekly.
Source: Read Full Article