The following article includes mentions of suicide.
With websites like YouTube and Twitter and apps like Instagram, it's easier than ever to become famous. Influencers, as they're colloquially known, can rise to stardom in a variety of ways. Whether it's posting original recipes, beauty tutorials, cleaning hacks, or ASMR, people from every corner of the earth (corners with internet access, that is) are gaining popularity and earning a living simply by uploading content to the internet.
As of this writing, popular app and video sharing platform TikTok has over one billion users, per Wallaroo Media. Of those one billion users, quite a few have found some level of fame. Case in point? Addison Rae parlayed her TikTok fame into a movie gig. She's slated to appear in "He's All That," a gender-swapped remake of the '90s classic "She's All That." Meanwhile, TikTok star Dixie D'Amelio is using her fame to pursue a music career.
All that being said, achieving fame on social media doesn't always make for a happy ending. While some TikTokers have only just begun their ascent to fame, several rising TikTok stars have had their burgeoning careers cut short.
Timbo the Redneck found 'true happiness' through his videos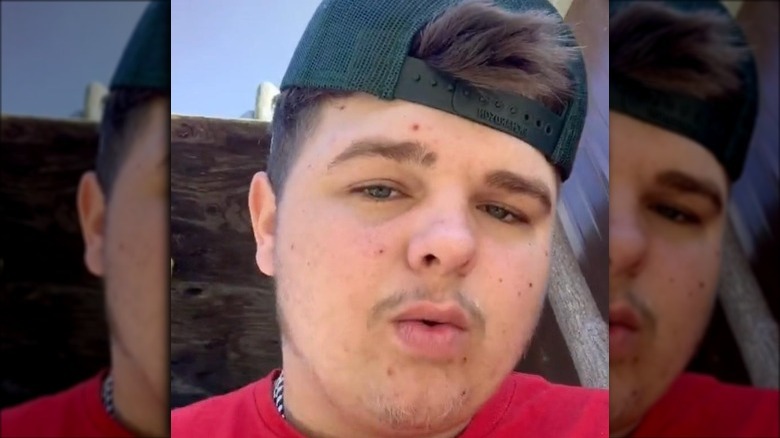 Timbo the Redneck (real name Timothy Isaiah Hall) was a Florida teen whose videos chronicling his life earned him over 200,000 followers on TikTok. His videos, most of which were comedy, regularly garnered thousands of views. According to Insider, the young TikToker was "known for being an ardent supporter of former President Donald Trump and his southern lifestyle in Florida."
In July 2021, Timbo died at the age of 18 after he and his girlfriend got into an accident. Per Insider, a young man named Tony, Timbo's purported future brother-in-law, took to YouTube to update fans on the tragic accident, explaining, "He was doing doughnuts in the front yard in JD's house [when] his truck just flipped over and he flew out the driver's side window and the truck landed on top of him." Tony went on to assure fans that Timbo cared about them and loved making videos for TikTok.
According to his obituary, before the accident, Timbo hoped to become a welder. The late TikTok star's obituary also noted that "his true happiness and inspiration came from his videos and everyone around him."
Ethan Peters died just as his TikTok stardom began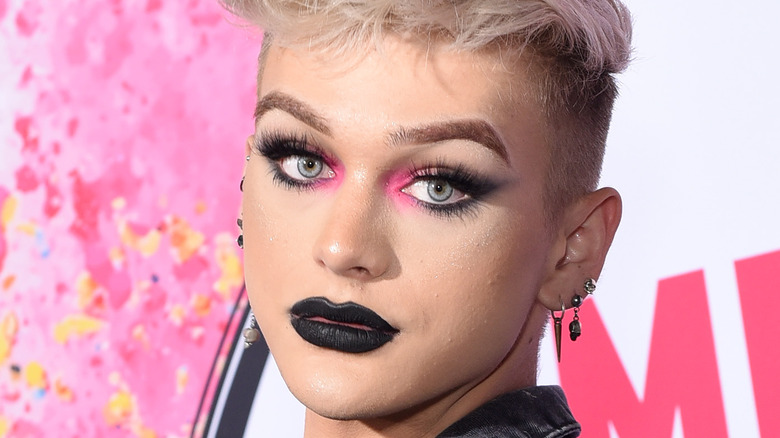 Ethan Peters, who went by ethanisupreme on social media, was an influencer best known for his makeup tutorials. Peters started his social media career when he was 13. He told Medium, "I used to own a meme account with 1.3 million followers (@ b**ch) and sold the username and account for $25,000 and just made a new Instagram account after I saw all these boy beauty gurus become big and it just inspired me to start a new chapter in social media."
A couple years after starting his beauty-focused Instagram account, Peters found himself with a large following across multiple platforms, and he eventually began posting on TikTok as well. Peters had dreams of meeting beauty juggernauts like Kylie Jenner and Jeffree Star, and hoped to grow his career in the beauty industry.
In September 2021, the influencer's father found him in his bedroom, with Fox News reporting that though there was no "'official ruling' the elder Peters is certain that the death was a drug overdose." He told the outlet, "The cancel culture we find ourself [sic] in weighed heavy on his heart." Peters was 17.
Ava Louise, a fellow influencer and friend of Peters, took to Twitter following his death, writing (via People), "Addiction is a disease. I had to pull Ethan aside in recent weeks and have talks with him about his usage. Everyone close to him was scared."

If you or someone you know is struggling with substance abuse and mental health, please contact SAMHSA's 24-hour National Helpline at 1-800-662-HELP (4357).
Swavy's 'legacy will live on'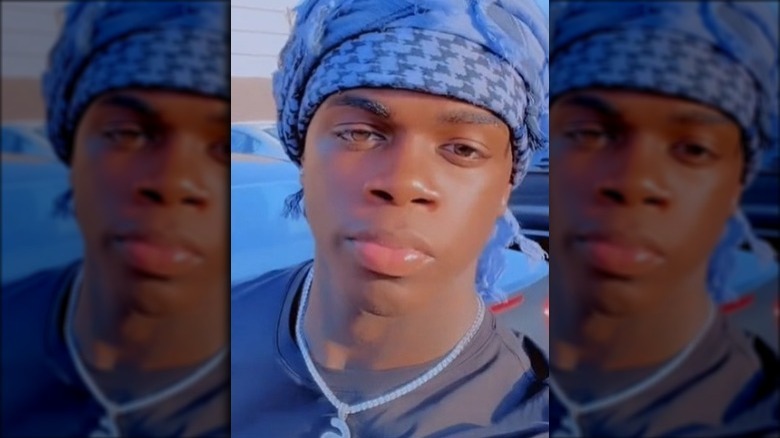 While his TikTok username was @Babyface.S, Matima Miller's followers knew him as Swavy. The young TikTok star rose to fame on the video sharing app, amassing millions of followers. A lot of Swavy's content was of him dancing, while some was comedic. The teenage TikTok sensation lived in Delaware, and his videos, filmed in a variety of settings throughout his home state, regularly garnered millions of views. In July 2021, Swavy died at just 19 years old following a fatal shooting, per a report from the Wilmington Police Department.
Swavy's death was shrouded in controversy after talk show host Wendy Williams covered the incident by saying, "I have no idea who this is." She proceeded to ask her audience to clap if they knew who he was before disclosing the news of his death. Swavy's mother criticized Williams and her reporting to 3 CBS Philly, calling her "so disrespectful." Despite Williams's coverage, Swavy's mother assured the outlet her son's "legacy will live on forever."
Caitlyn Loane's 'smile lit up the room' prior to her death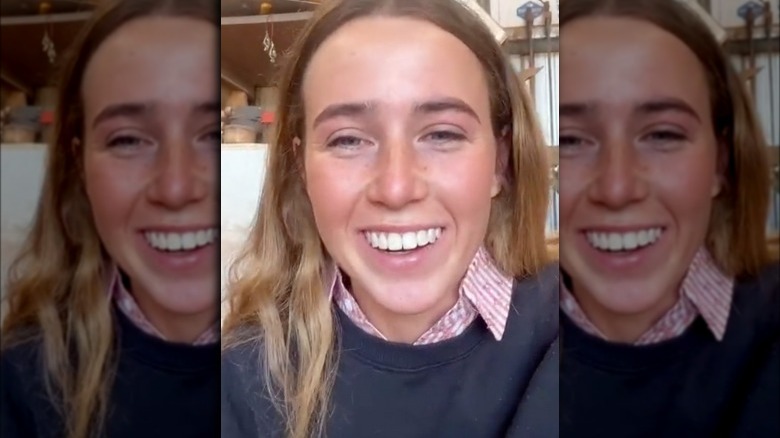 After finding fame posting videos to TikTok about her life working as a farmer, Australian Caitlyn Loane died at 19 years old by suicide, per the Daily Mail. The burgeoning TikTok star gave fans a glimpse into the day-to-day bustle of a Tasmanian farmer, and her videos garnered hundreds of thousands of views. Loane had over 50,000 followers on the video sharing platform at the time of her death, per People, but her follower count has doubled since.
Loane was dedicated to "Promoting Women in Agriculture," per her TikTok bio, and her mother confirmed her love for agriculture, telling The Mercury (via the Daily Mail), "Her smile lit up the room." She added, "She wasn't afraid to get her hands dirty — in some photos, she has mud up to her knees."
"She was a lovely, crazy young woman who was an invaluable member of our family," Loane's father told The Mercury (via the Daily Mail).
If you or anyone you know is having suicidal thoughts, please call the National Suicide Prevention Lifeline​ at​ 1-800-273-TALK (8255)​.
Dazharia Shaffer's loved ones wish she had opened up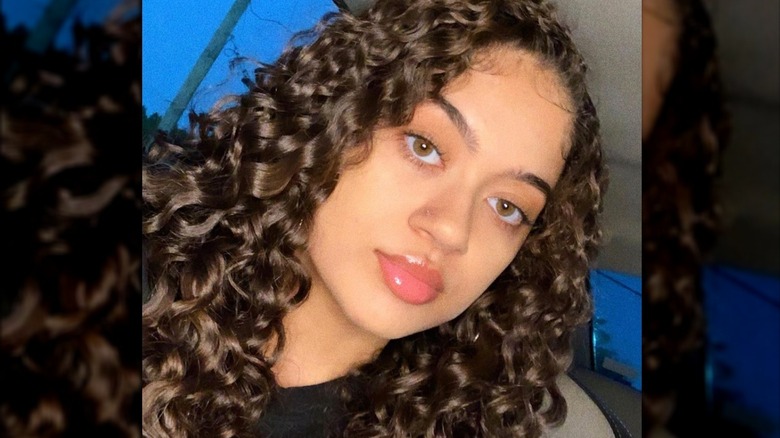 Tragically, more than one TikTok star's life has been ended by suicide. Dazharia Shaffer, who also documented her life on Instagram and YouTube, had millions of followers across the three platforms. In February 2021, at just 18 years old, the TikToker died by suicide, per People.
Shaffer was known on social media for completing viral challenges and dancing, according to The U.S. Sun, and she had expanded her influence to a small business, Dee Beauty, which she ran online and promoted to her followers. The TikTok star was a resident of Baton Rouge, La., where she was beginning her business and vlogging about her life.
After her death, her father started a GoFundMe page where he shared the news of her death, writing, "I only wish she would have spoken to me about her stress and the thoughts of suicide." He affectionately referred to her as his "little jelly bean" and told readers he had to let her "fly high with the angels."
If you or anyone you know is having suicidal thoughts, please call the National Suicide Prevention Lifeline​ at​ 1-800-273-TALK (8255)​.
Source: Read Full Article