When people ask "whatever happened to" a certain celebrity, they're asking about people who burned bright and hot but dropped off the radar. Percy Jackson star Logan Lerman falls into that category.
This is not to cast aspersions on the talented Lerman, because he's still working; he's poised to burst back onto the scene with a new Amazon show. 
How did Logan Lerman get famous?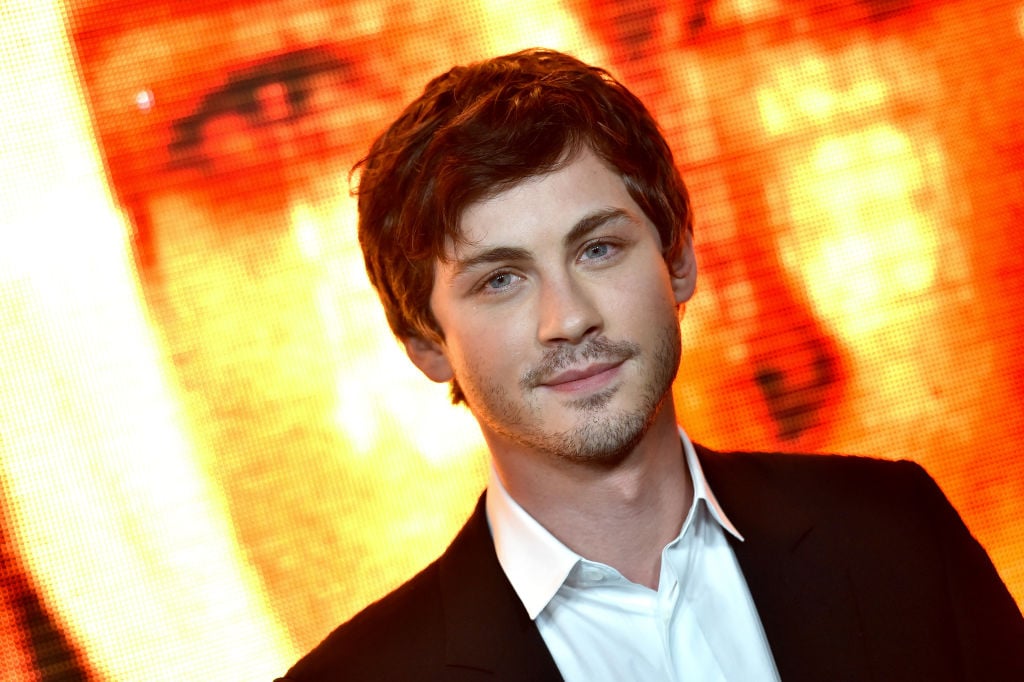 By his own admission, Lerman didn't take acting all that seriously at first, saying he went to auditions just to get out of school. Then Lerman found himself getting roles. His film debut came in the 2000 film The Patriot, opposite Mel Gibson and Heath Ledger. In an interesting coincidence, Lerman also starred in another Gibson film that same year, What Women Want, playing Gibson's character as a young man. 
Lerman actually wanted to quit acting in this period despite these plum gigs. Being all of 10 years old, he changed his mind and continued to work steadily. It was around 2009 that his career started to break big, with Lerman landing the title role of the Percy Jackson series of films. 
Lerman was not only getting good mainstream parts, but he was making solid sleepers as well. One of the most acclaimed of these was the 2012 film The Perks of Being a Wallflower, where he played the lead role opposite Emma Watson and Ezra Miller. He also landed a role in Noah, a biblical story by acclaimed director Darren Aronofsky, again opposite Watson. 
Why did Logan Lerman seem to fade?
As well as Lerman was doing, no one movie seemed to be a breakout hit for him. As well-liked as Perks was, it never progressed beyond cult status. Noah was considered an oddball effort from Aronofsky that got a lot of attention but didn't linger in the memory. Even though there were two Percy Jackson movies, they didn't take off the way other franchises of the sort did. 
In other words, Lerman was not so much a star as he was an actor, and actors go through a lot of peaks and valleys. One of his last notable credits was the 2016 movie Indignation. The movie was an adaptation of the acclaimed Philip Roth novel about a student facing anti-semitism at an Ohio college in the 1950s. Lerman got good reviews, but the movie never got more than mild attention, critically or commercially. 
It wasn't for lack of effort on Lerman's part. He was a producer on Indignation, telling The Independent, "I'm just there to help, and to be a partner in the process of pre-production, production, and post-production. So, it's more of a creative involvement in all the other mediums involved and all the other stages, rather than just showing up to do my part as an actor."
The Logan Lerman comeback?
"Comeback" may not may not be a valid term, because Lerman has never really gone anywhere. That said, just the cast of his new show is helping that show get talked about.  It's Hunters, an Amazon Prime series about Nazi hunters in America. One of the stars is Al Pacino, who is enjoying a resurgence after roles in two Best Picture nominees: Quentin Tarantino's Once Upon a Time in Hollywood, and Martin Scorsese's The Irishman. 
In an echo of Indignation, Lerman plays a Jewish character recruited by Pacino for his Nazi-hunting team. "He's a young man, struggling financially with his grandmother," Lerman says of his character in EW. "He has to make sacrifices for the path he wants to take in life so he can stay and support his family."
Source: Read Full Article