Where there's smoke, there's usually fire… and the creators of Will & Grace just essentially poured gasoline over those rumors of a secret feud between two of the show's biggest stars.
It has been speculated that tensions between Debra Messing and Megan Mulllally played a factor in why the NBC hit said goodbye for a second time after its surprising revival in 2017. Despite great ratings and overwhelmingly positive fan reception, the network and cast ultimately decided to cut their final run short with an 18-episode eleventh season.
So, was the beef between Grace Adler and Karen Walker portrayers real or what??
Will & Grace creators David Kohan and Max Mutchnick held a Q&A session with Entertainment Weekly after the final episode aired this week on April 23, and while the two didn't exactly confirm it — they didn't deny it either!
"We always work under this kind of motto that everything's about the work."
Mutchnick seemed to hint that if there was any sort of bad blood between Debra and Megan, their team didn't let it get in the way of making great television:
"It's just about the work. And so if we stay true to that, then we just keep you guys out of whatever happened on the set this year because it would have done nothing but get in the way of the stories that we wanted to tell."
That's a bit hard to believe considering Mullally was noticeably absent from the show for a couple of episodes, and many attributed that to the rumored rift — but David and Max insisted:
"It was not an easy year, but the permanent legacy of the show is much more important to us than any temporary squabble that would take place on the stage."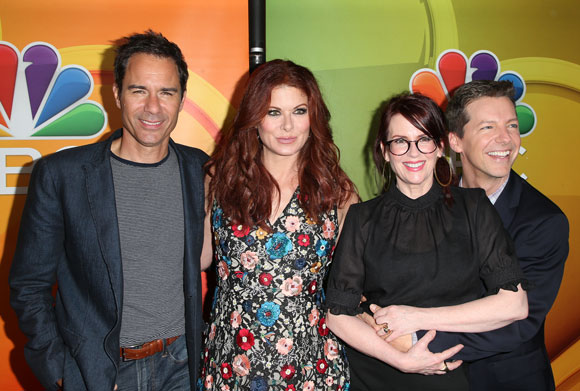 In the interview, Mutchnick also referred to Messing's contract as a "pain in the ass," as it stipulated she had to be done with the show by Christmas. However, this meant their production crew avoided any delays over the entertainment industry shutting down due to the coronavirus pandemic.
"Thank God Debra had it in her contract that we had to be done by Christmas. I finally found the silver lining in that really pain-in-the-ass clause."
Well, we're sure fans of the sitcom appreciated the sacrifice! Even if it does make Deb sound like a bit of a diva.
Erick McCormack, who plays titular character Will, previously dismissed the "crazy" co-star feud claims late last year, telling UsWeekly:
"It seems crazy. It is crazy! I think people worried about that entirely too much. The four of us get along like a house on fire. We always have."
It sounds like they were able to make that chaotic energy work again one last time! The legendary and groundbreaking show began on September 21, 1998, and aired its series finale on Thursday.
Will any of this recent drama change how U remembered the show, Perezcious TV addicts?? Let us know in the comments section (below)…
Related Posts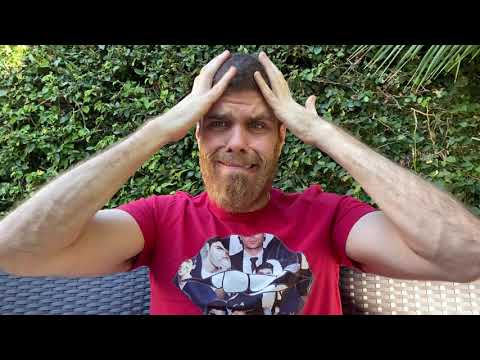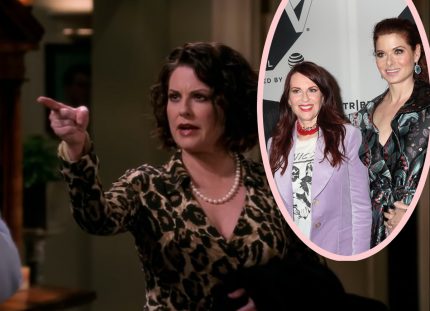 Source: Read Full Article