School, workplace, and daycare closings around the world due to the coronavirus outbreak are leaving many parents wondering how to keep their kids entertained and engaged while in quarantine.
Luckily, these five parenting YouTube channels boast a variety of creative ideas to keep little ones learning—and having fun—even during COVID-19 isolation.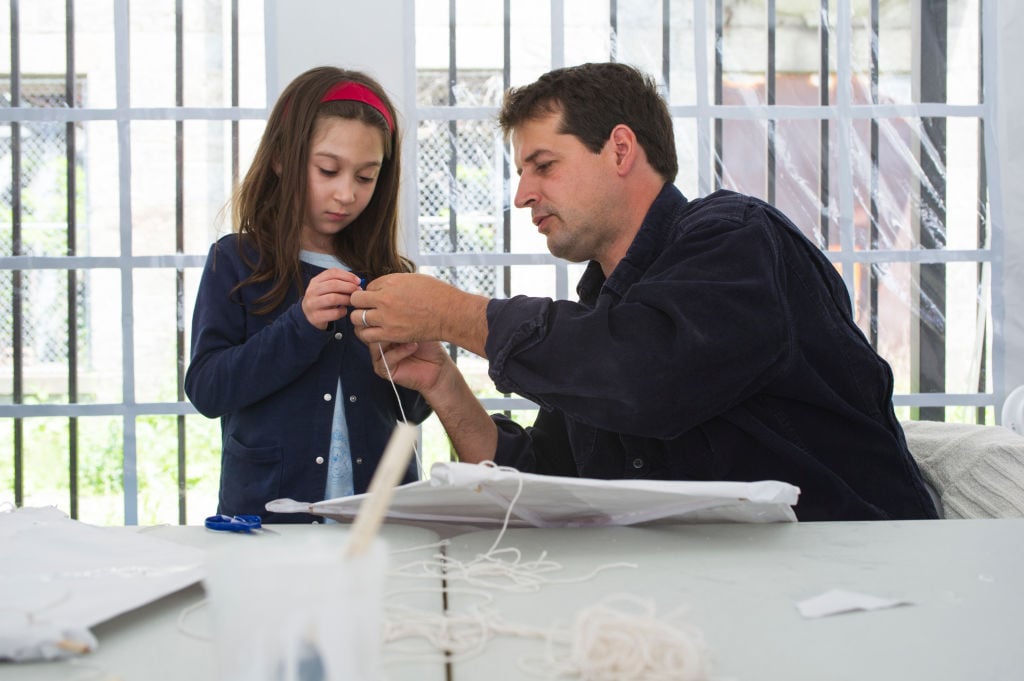 Taylor Raine
Taylor Raine, a lifestyle/parenting vlogger and mom of two, integrates crucial information about your child's milestones, growth, and cognitive development into practical videos that help you understand how to engage your little one at every stage.
From sensory play for babies to creative, brain-boosting activities for toddlers, there's an easy way to keep little ones learning at any age on this channel. There are also some recent videos specifically geared towards helping parents entertain their kids (and stay sane) during coronavirus quarantine.
What's Up Moms
This popular parenting channel has plenty of DIY crafts, activities, science experiments, and easy snack-making ideas you can use during COVID-19 isolation. Recent videos include a how-to on creating your own at-home escape room for your kids, instructions on making DIY edible fruit bouquets, step-by-step guides for cute tea party crafts, and at-home Easter egg hunt ideas.
Don't miss the Mom Hacks series, which can make your life in quarantine with kids a little easier.
Weelicious
Looking for kid-friendly meals and snacks to prepare withyour children? This channel offerseverything from easy sides—like Yukon gold potatoes—that you can make alongsideyour little ones, to simple, fun snacks for toddlers. If you want to make mealprep into a fun family activity, this is the way to do it.
Make sure to check out the recipes for homemade fruit roll-ups and cute banana "sushi" snacks. Weelicious' cute meal ideas for kids include a heart-shaped "egg in the hole" for breakfast, spaghetti and meatball muffins, and easy pizza pinwheels for dinner.
Tres Chic Mama
On this lifestyle and parenting YouTube channel, a single mom with a growing toddler shares an inside look at life with a little one during self-isolation. Some of the most popular videos on this channel offer a wealth of activities to keep young children of particular ages entertained indoors. Most of the indoor activity ideas are Montessori-themed and easy to do without any special tools or toys.
Cosmic Kids Yoga
COVID-19 is causing anxiety and panic for many people, andthat concern can rub off on kids—even if we try to shield them from it. Cosmic Kids Yoga has awealth of resources, classes, and activities available to keep kids focused andrelaxed, including yoga lessons and mindfulness techniques.
Cute animation, engaging storytelling, memorable characters, and fun music turn yoga classes into kid-friendly adventures. (You can even choose yoga lessons for better nap and sleeps, which could be a godsend during stay-at-home orders.) Meanwhile, the YouTube channel's guided relaxation videos introduce children to the practice of meditation without getting boring or preachy.
Source: Read Full Article