If you're a true Harry Potter fan, you might find yourself whipping up butterbeer and rewatching the iconic series every October. Who wouldn't want to spend the spooky season feeling like they're chillin' with Harry and the crew in the Wizarding World? Spread the magic to your fellow wizards with some Harry Potter-inspired boo basket ideas that'll make this time of year extra special.
Think of yourself like the Sorting Hat, and it's your job to figure out which friend should get which of these eight Harry Potter boo basket ideas. Of course, you can always go with a basket inspired by their chosen Hogwarts house. A studious Ravenclaw student might expect to find a cool journal, whereas a Slytherin might prefer a fierce snake ring. A loyal Hufflepuff might consider an adorable succulent to be the perfect gift, and a brave Gryffindor may love new athleisure for Quidditch practice.
You don't need to stick to only Hogwarts Houses, either. If your friend is more of a foodie, treat them to a basket full of goodies from Honeydukes like chocolate frogs and jelly beans. Put together a Hogwarts school supplies basket with a wand and journal for someone who just received their acceptance letter. With so many books, movies, and spinoff series in the Wizarding World, the possibilities are endless. All that's left is finding the right owl to deliver them.
We only include products that have been independently selected by Elite Daily's editorial team. However, we may receive a portion of sales if you purchase a product through a link in this article.
1. The "Hogwarts 101" Basket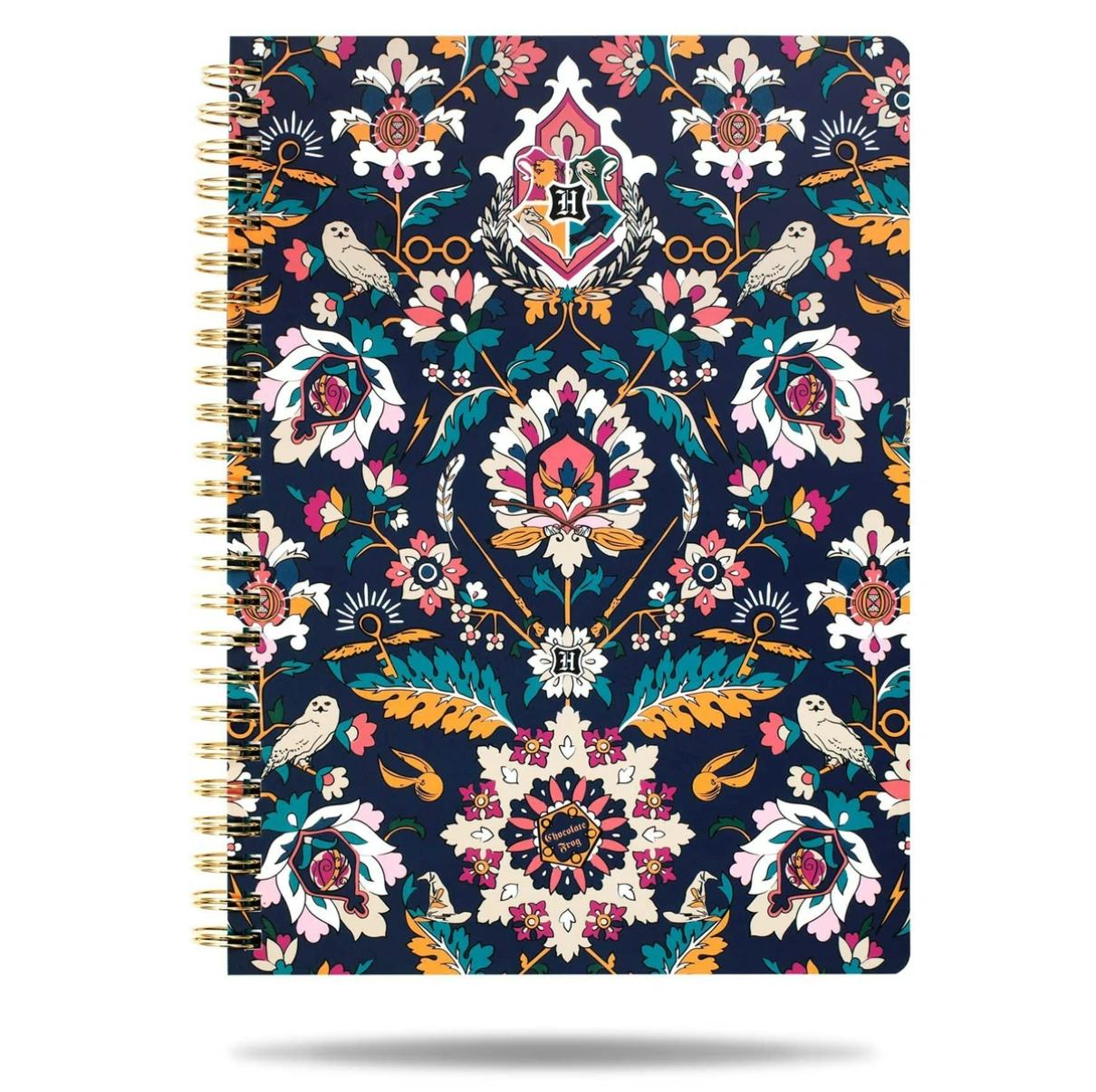 If you're a newly-accepted Hogwarts student, you should stop by Diagon Alley for your school supplies. Luckily for your friend, you've got that taken care of with this boo basket idea.
Include all the essentials like a wand pen ($9, amazon.com) and Harry Potter journal ($20, verabradley.com) for jotting down jones. A sorting hat candle ($17, etsy.com) to let fate decide which house your friend should be in is another fun addition. Wrap it up with their very own Hogwarts letter, too.
2. The "Brave Gryffindor" Basket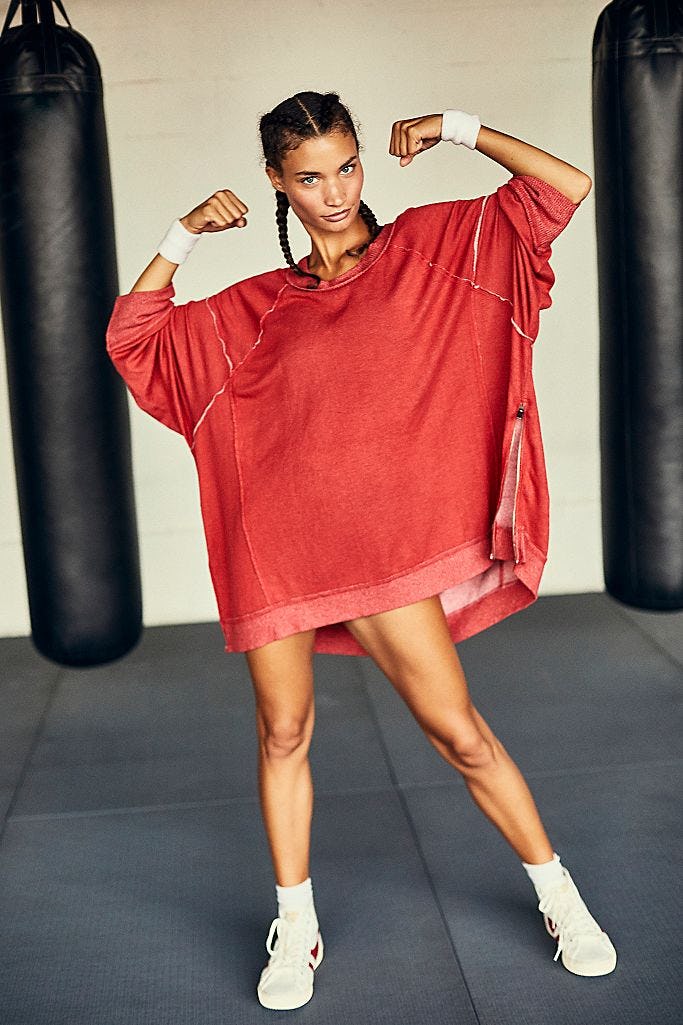 Gryffindors are brave, courageous, and beyond proud to be in Gryffindor. If your friend is convinced they belong in Gryffindor, put together a boo basket that's full of house spirit.
Include an oversized red sweatshirt ($78, freepeople.com) so they can show off their house pride. You can also add some goodies like a Gryffindor candle ($40, us.charmedaroma.com), wizarding-themed coffee ($14, expeditionroasters.com), and house pins ($55, shop.wizardingworld.com) so your friend can accessorize their fave collared shirt.
3. The "Cunning Slytherin" Basket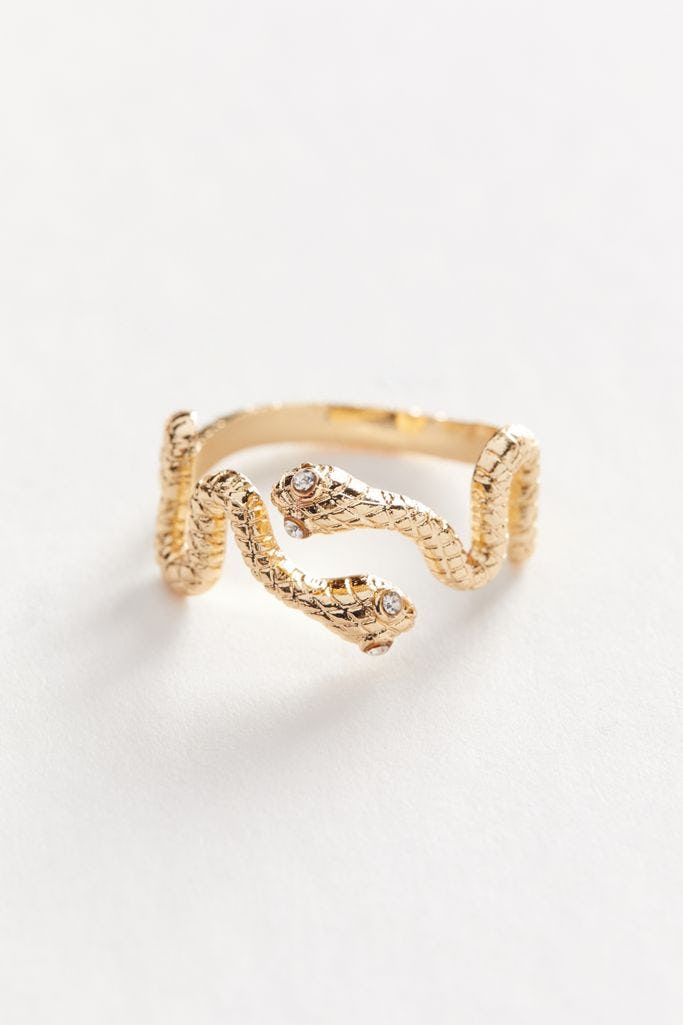 For an ambitious Slytherin, you'll want to give them a fun challenge like a puzzle ($15, hottopic.com). Include a dark lipstick ($10, morphe.com) and snake ring ($16, urbanoutfitters.com) to match their fierce vibe. Since #DracoTok is having a moment right now, you can even include a candle ($15, etsy.com) that "smells like Draco."
4. The "Loyal Hufflepuff" Basket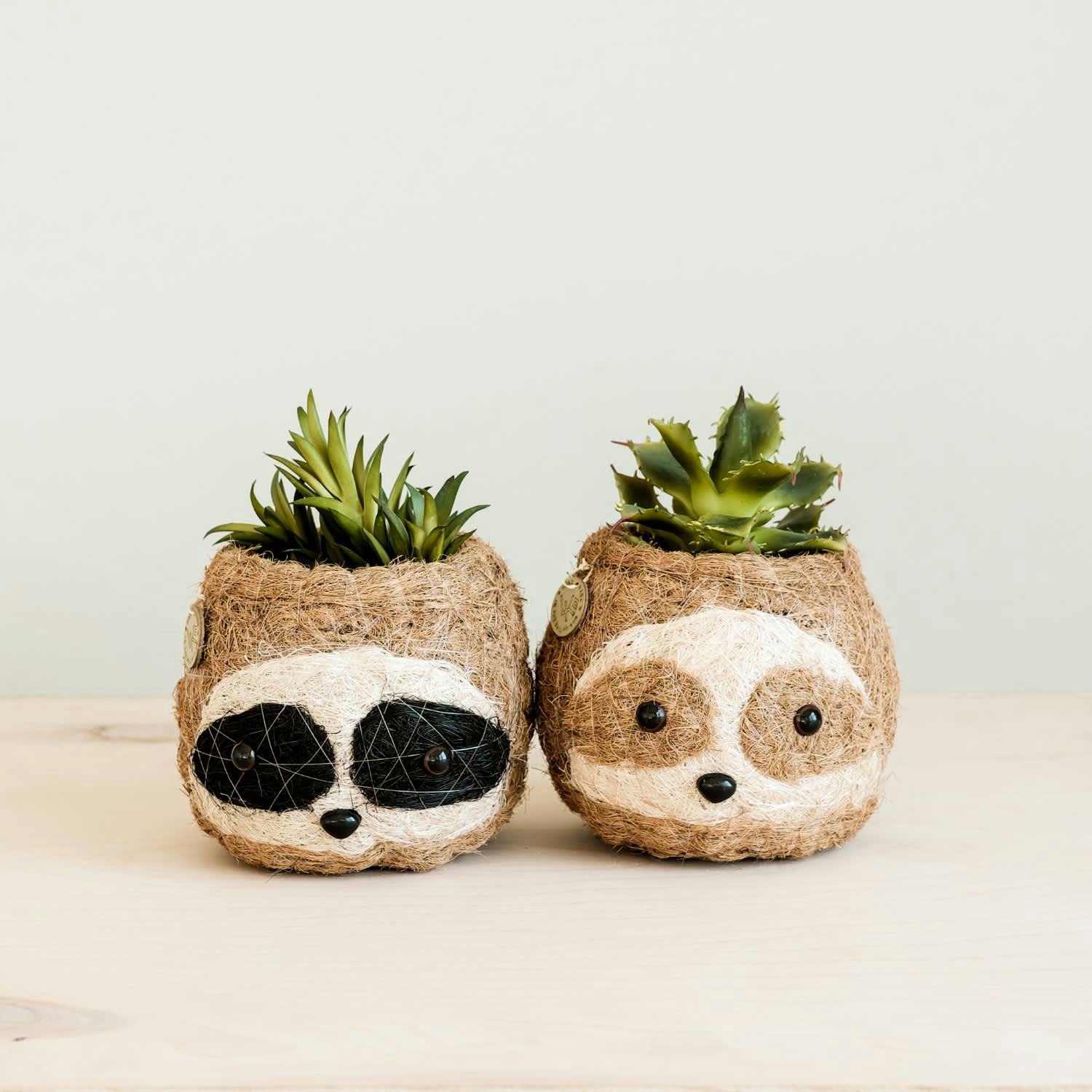 If you have a Hufflepuff bestie, you'll definitely want to shower them with tons of goodies like a cozy yellow tie-dye crewneck ($35, etsy.com). Hufflepuffs are very good at herbology, so you might want to add in an extra cute succulent planter ($35, wolfandbadger.com) and velvet pumpkins ($25, amazon.com).
5. The "Wise Ravenclaw" Basket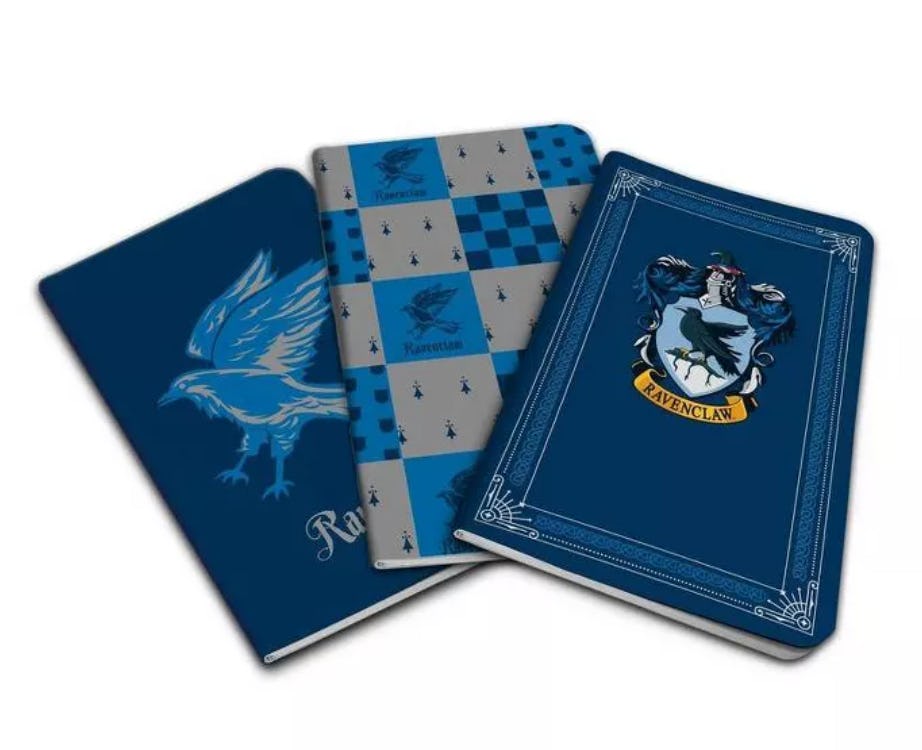 Ravenclaws value wisdom, so you'll want to put together a basket that's perfect for late-night study sessions. Include a cozy mug ($15, potterybarn.com), some magical unicorn tea ($10, davidstea.com), and warm slippers ($15, hottopic.com) for them to enjoy while reading a good book. Don't forget a few new Ravenclaw journals ($14, target.com) for jotting down notes.
6. The "Delicious Honeydukes" Basket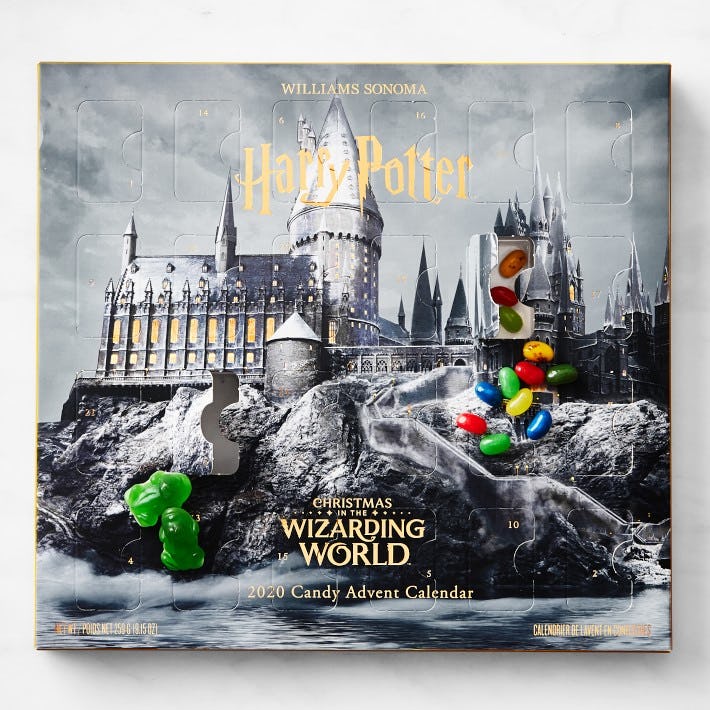 For your foodie friend, put together a basket that looks like something straight out of Honeydukes. Be sure to include some chocolate frogs ($3, walmart.com), Bertie Bott's Beans ($15, williams-sonoma.com), or exploding bon bons $20, amazon.com). There's also a Harry Potter advent calendar ($40, williams-sonoma.com) for 24 days of tasty fun. Make this basket extra special with a cauldron mug ($17, amazon.com) with your fave mug cake recipe, so your friend can enjoy some at-home cauldron cakes.
7. The "Dark Death Eaters" Basket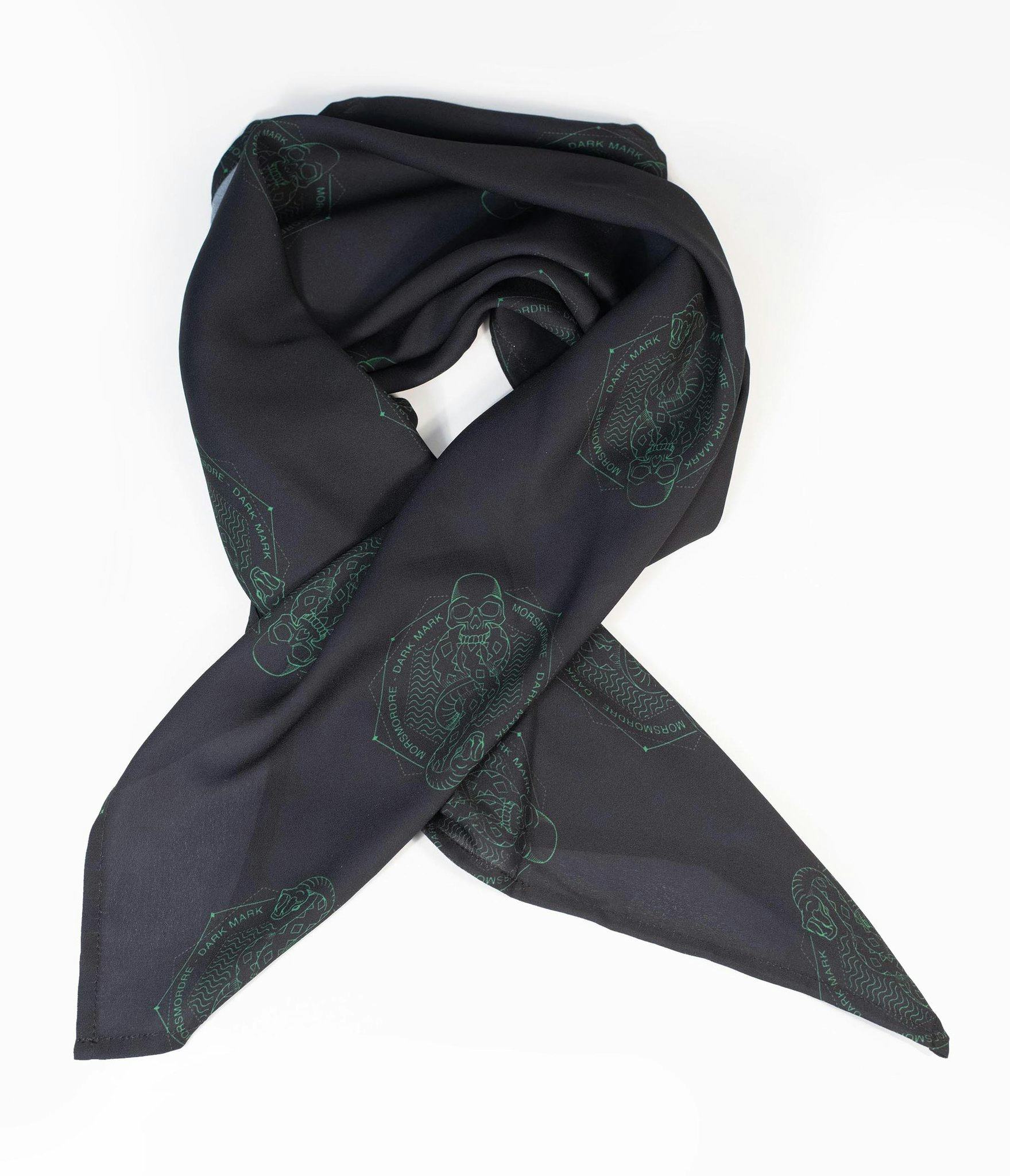 To creep it real this spooky season, send your friend a Death Eaters-inspired basket. You can include a Dark Mark temporary tattoo ($2, etsy.com) with a hair scarf ($16, unique-vintage.com) to match. While your friend's looking the part, they can enjoy a few sinister sips of red wine ($16, jamcellars.com) in a skeleton wine glass ($6, walmart.com).
8. The "Magical Creatures" Basket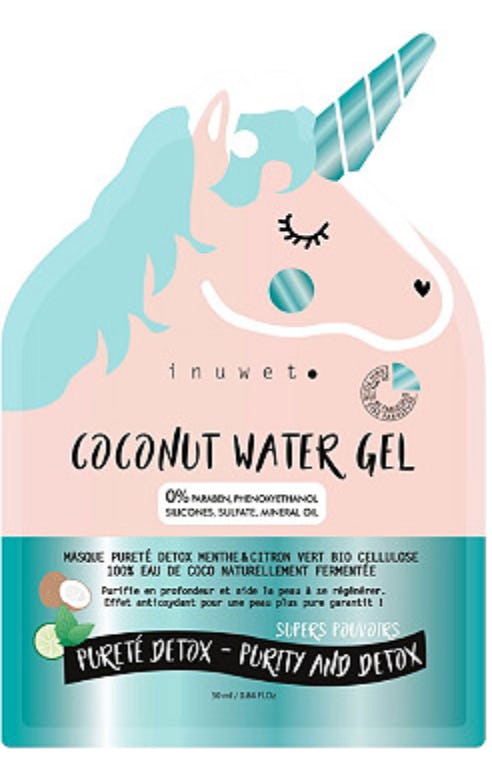 If your friend's always the one who's chilling with the cat or pup at the party, you know they're the Newt Scamander of your crew. Put together a magical creatures basket that's fur real cute with a hippogriff hoodie ($39, boxlunch.com), Hedwig backpack ($42, heruniverse.com), and unicorn face mask ($6, ulta.com). You can even add a gift for their magical creature at home, like a cat advent calendar ($19, petsmart.com).
Source: Read Full Article