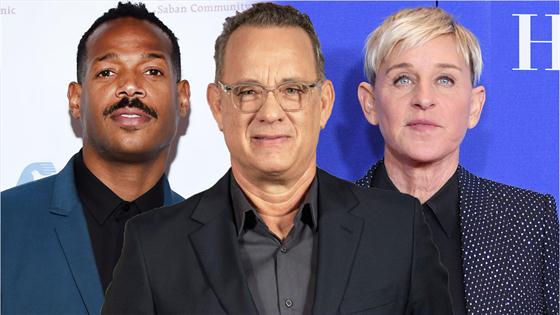 Justin Bieber, a member of BTS, NBA stars, Mark Cuban and other celebs are aiding the novel coronavirus relief efforts.
The deadly virus has killed more than 5,400 people and has infected at least 145,000 in more than 110 countries—including Tom Hanks and Rita Wilson—since it was first discovered late last year in Wuhan, China, which has had the most casualties. This strain of the coronavirus, also known as COVID-19, has also particularly affected Italy, South Korea, Iran, Spain, Germany and the United States, where testing is scarce due to bureaucracy.
The coronavirus has shut down major Hollywood productions and big festivals such as Coachella. Movie releases have been postponed. Broadway, other theaters, comedy clubs and many schools have shut down temporarily. Many jobs have allowed employees to work remotely.
Millions of people around the world, including celebs, have opted to self-isolate at home to lower their risk of contracting the virus, venturing out for medical appointments or trips to the supermarket, where shoppers continuously fight amongst themselves as they deplete shelves of household essentials, like toilet paper and water.
But despite such apocalyptic scenes, these celebs have been making a positive impact and giving back to those in need.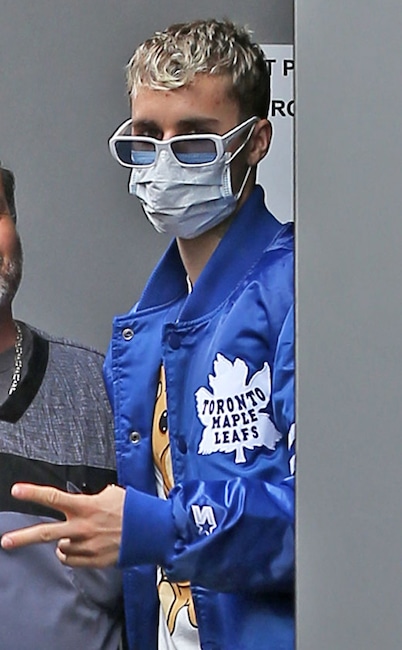 Broadimage/Shutterstock
Justin Bieber
In February, the pop star pledged to donate 200,000 RNB ($29,000) to the Beijing Chunmiao Charity Foundation, a children's charity in China, to help with the coronavirus relief efforts. The virus originated in the country in late 2019 and the majority of deaths have been recorded there.
"Watching the news I couldn't imagine how scary it would be if a new disease was effecting my wife and my family and friends," Bieber said on Instagram, alongside a video. "China we stand with you as a collective humanity and have made a donation to support. Whether it be this or the fires of Australia we all need to be there for eachother. Shout out to my friend @kriswu for the conversation."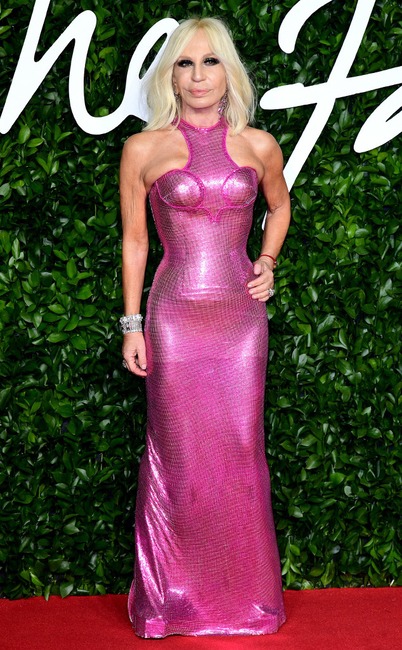 Ian West/PA Wire
Donatella Versace
Versace's chief creative officer and her daughter Allegra Versace Beck have donated 200,000 euros to the intensive care department of San Raffaele hospital in Milan, Italy. The country is the second hardest-hit country after China, where the virus originated.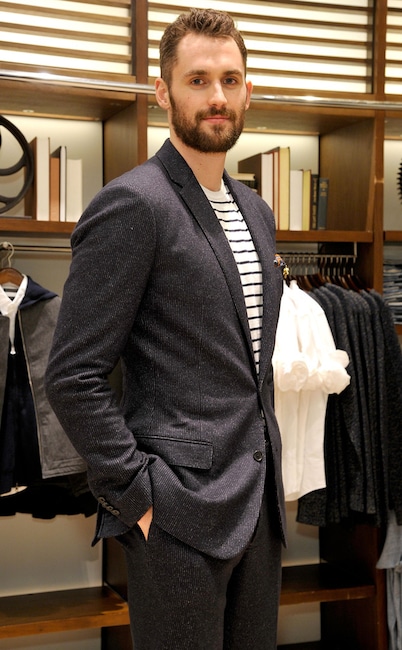 Courtesy of Banana Republic
Kevin Love
On March 12, a day after the NBA suspended the remainder of its 2019-20 season due to coronavirus, the Cleveland Cavaliers star announced on Instagram, "Through the game of basketball, we've been able to address major issues and stand together as a progressive league that cares about the players, the fans, and the communities where we work. I'm concerned about the level of anxiety that everyone is feeling and that is why I'm committing $100,000 through the @KevinLoveFund in support of the @Cavs arena and support staff that had a sudden life shift due to the suspension of the NBA season."
"I hope that during this time of crisis, others will join me in supporting our communities," he added.
Pandemics are not just a medical phenomenon. They affect individuals and society on so many levels, with stigma and xenophobia being just two aspects of the impact of a pandemic outbreak. It's important to know that those with a mental illness may be vulnerable to the effects of widespread panic and threat. Be kind to one another. Be understanding of their fears, regardless if you don't feel the same. Be safe and make informed decisions during this time. And I encourage everyone to take care of themselves and to reach out to others in need — whether that means supporting your local charities that are canceling events, or checking in on your colleagues and family.
Article continues below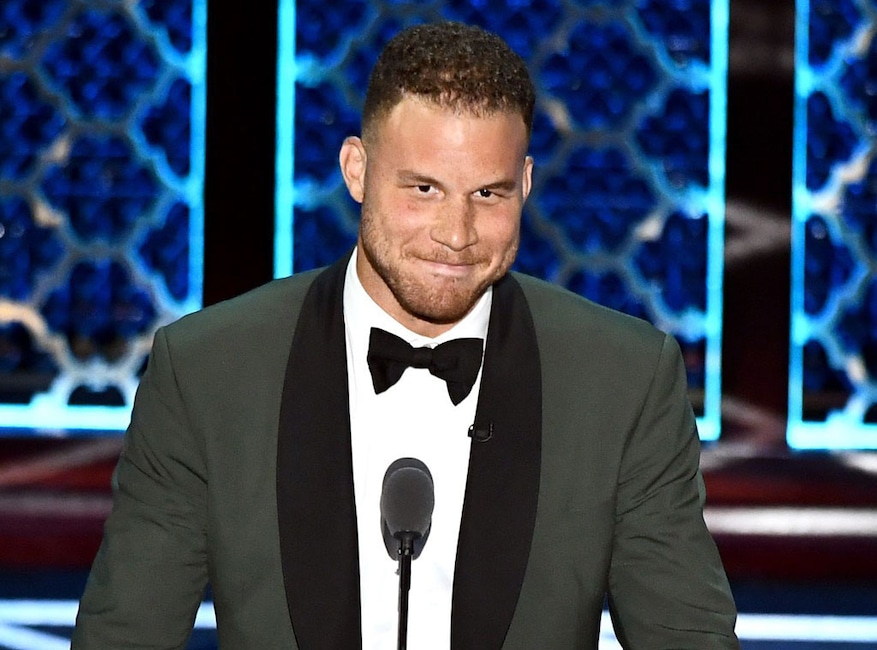 Richard Shotwell/Invision/AP/Shutterstock
Blake Griffin
The Detroit Pistons star plans to donate $100,000 to help in compensating the workers at Little Caesars Arena, where the Pistons play their home games, the Detroit News reported on March 13.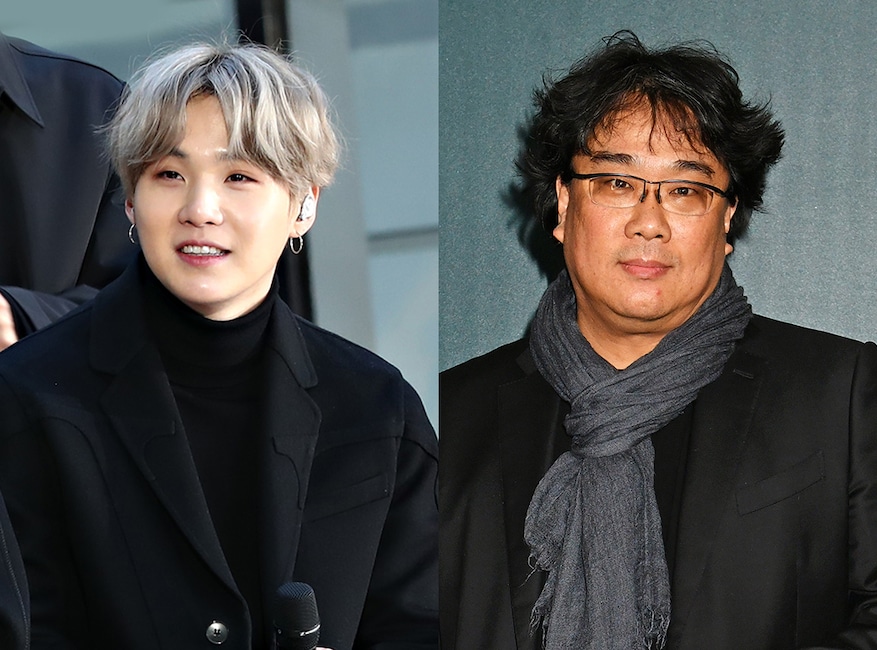 Getty Images
BTS' Suga and Parasite director Bong Joon-ho
The two have each donated more than $82,000 to the Hope Bridge Korea Disaster Relief Association in their native South Korea, Newsweek reported, adding that the donation will be used to purchase and distribute face masks and hand sanitizers to those in need.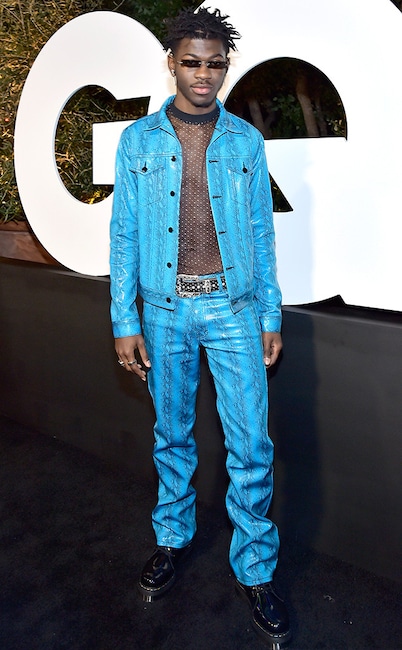 Stefanie Keenan/Getty Images for GQ Men of the Year 2019
Lil Nas X
"Hey guys drop ur cashapp. gonna send some of u some money to go get some food then stay inside," the rapper tweeted on March 12.
Article continues below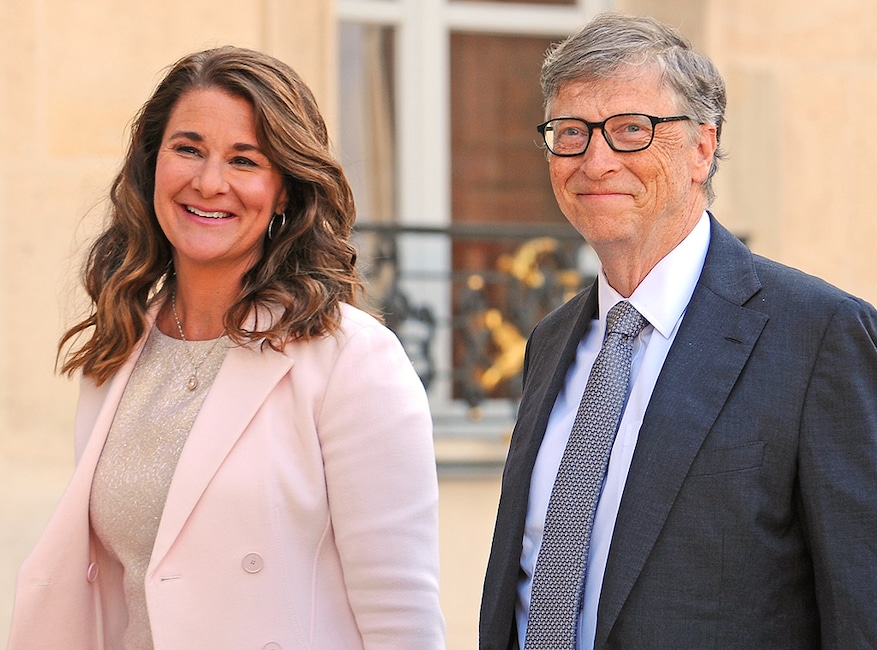 Frederic Stevens/Getty Images
Bill Gates and Melinda Gates
The Bill and Melinda Gates Foundation has committed at least $105 million to aid the global response to the novel coronavirus. The money will be used to improve detection, isolation and treatment efforts, protect at-risk populations, and accelerate the development of vaccines, drugs and diagnostics.
Richard Shotwell/Invision/AP
Mark Cuban
After the NBA suspended its season, the Dallas Mavericks owner told reporters he was going to help the hourly workers of Dallas' American Airlines Center.
"I reached out to the folks at the arena and our folks at the Mavs to find out what it would cost to support, financially support, people who aren't going to be able to come to work," he said. "They get paid by the hour and this was their source of income. And so, we'll do some things there. We may ask them to go do some volunteer work in exchange, but we've already started the process of having a program in place."
Find out how the coronavirus has impacted Hollywood and entertainment in general.
Source: Read Full Article