Away luggage gained a cult following, due to its sleek suitcases with smart technology. Maybe you own The Bigger Carry-On or a piece from the aluminum collection, but something tells us you're going to want one of The Minis if you don't already!
The Minis have been released four times before, and each time they instantly sold out, according to the brand. The good news is that you don't have to freak out when/if they sell out again when they drop exclusively on Away's website on March 12 … The Minis are back for good!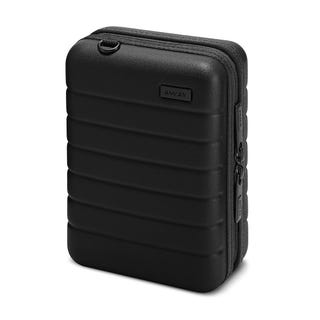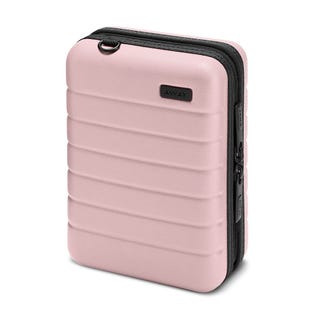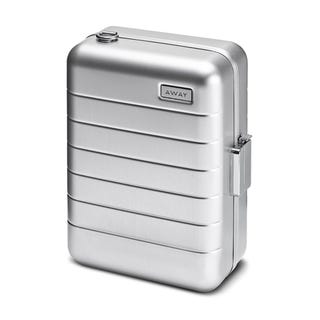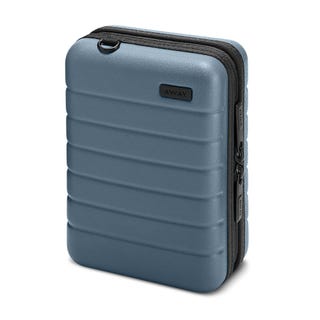 What's different about this release? The Minis now feature a D-ring, which allows you to secure it to the key clip inside of Away's personal items. You can even add a shoulder strap to make The Mini its own piece.
The Minis are available in a variety of colors, including Aluminum, Asphalt, Black, Blush, Brick, Coast, Green, Navy, Sand, and White. Each one is $45 (except the Aluminum, which is $65). But to celebrate the return of the collection, Away is offering three Minis for $100 (not including the Aluminum). You could stock up and give them as gifts, or you could keep them all for yourself. We don't judge.
You might be wondering what a person could possibly fit in a suitcase that fits in your hands. Hello, toiletries! The last thing you want is for your shampoo to leak all over your clothes, and the hard exterior and zipper should eliminate any chance of that. You could also use it to organize your phone, laptop charger, and other tech products in one place. Or you could fill it up with your jewelry. Honestly, we don't think you'll have much of a problem finding little items to throw in there.
The little bags that go inside your suitcase are just as important as the main one you carry them in. And there's just something about having sleek accessories that make traveling more of an experience! Plus, now you have a reason to do a little online shopping. You're welcome in advance.
Source: Read Full Article