"Got My Mind Set on You" was one of the biggest hits of George Harrison's post-Beatles career. What many fans don't know is it's a cover of a song from the 1960s. The Beatles could have released their own rendition of the track during their prime.
However, it was not to be. Instead, George released his version of the song in the 1980s to great success. Here's why the Beatles passed on "Got My Mind Set on You."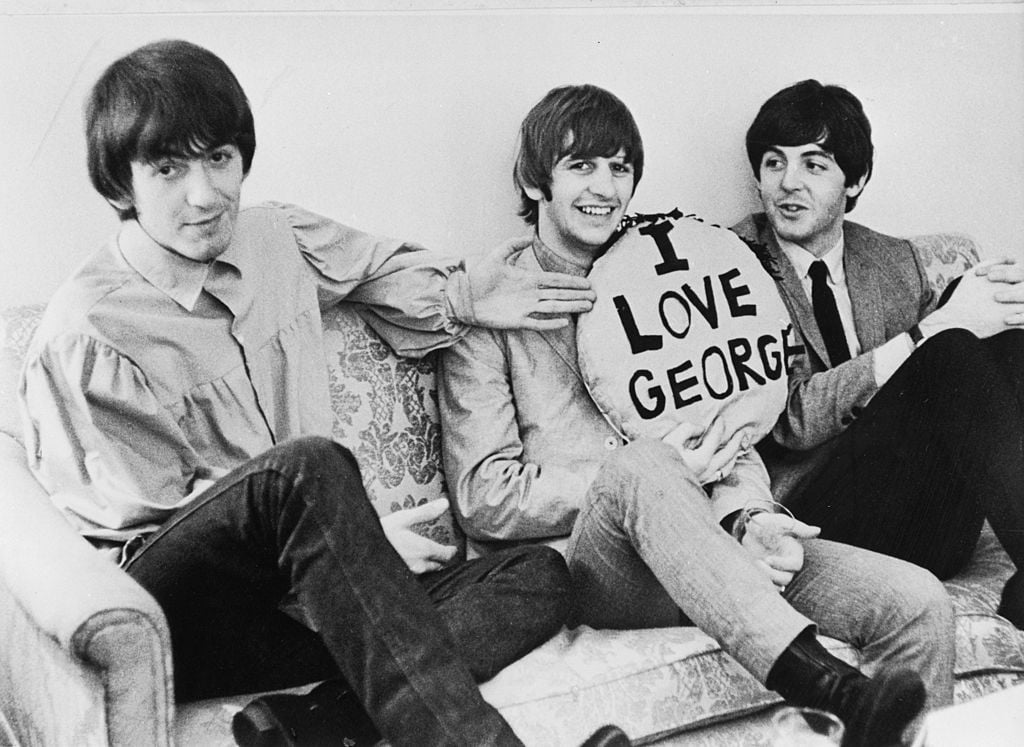 The song John Lennon and Paul McCartney passed on
According to The Independent, George became the first Beatle to visit the United States in 1963. He traveled to the country to see his sister, Louise, in Benton, Illinois. Salon reports that, while he was there, he picked up several records.
Among the records were some of Bobby Bland's music, Booker T and the MGs' first album, Green Onions, and James Ray's 1962 debut album. George felt the latter was terrible. However, he enjoyed one song from it: "I've Got My Mind Set on You."
Still the Greatest: The Essential Songs of The Beatles' Solo Careers says George really wanted the Beatles to cover "I've Got My Mind Set on You. After all, they'd had some success with cover songs. However, it was not to be. Why? Salon says John Lennon and Paul McCartney were less interested in covering other people's songs when they could create hits of their own.
How one of the Beatles brought an oldie to the top of the charts
"I've Got My Mind Set on You" would have its day in the sun over two decades later. George recorded his version of "I've Got My Mind Set on You" for his 1987 album Cloud Nine. George retitled the song "Got My Mind Set on You."
George's cover changed the original song considerably. James' version was jazzy. George's is an infectious slice of pop-rock. George's version of the song is more lyrically repetitive, with none of the mysticism which became a trademark of his solo career. However, it's a lot of fun, with a full-force hook you'll never forget once you've heard it.
The track would become George's final number-one hit on the Billboard Hot 100, his first since the hymn "Give Me Love (Give Me Peace on Earth)" from 1973. Salon said "Got My Mind Set on You" became the final number-one hit by any Beatle. George certainly lived up to his reputation as the dark horse of the Fab Four, scoring a number-one hit 17 years after the band broke up.
"Got My Mind Set on You" was a glorious (and catchy) last hurrah for George as a hitmaker. Sadly, the other Beatles never got to record it with him. However, his version of the track remains one of the most effervescent and infectious hits of the late 1980s.
Also see: The Controversial True Story Behind George Harrison's 'My Sweet Lord'
Source: Read Full Article