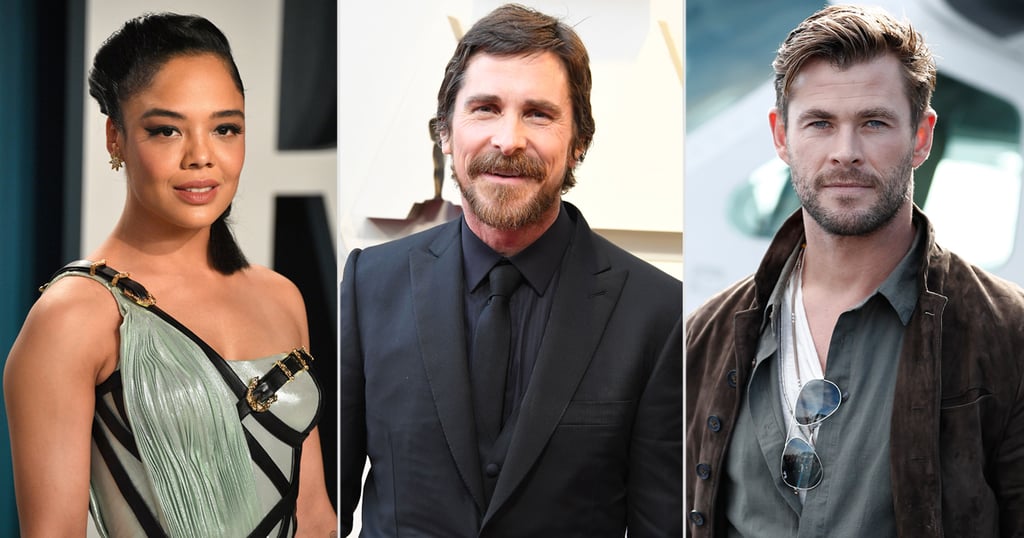 Christian Bale Is the Big Bad in Thor: Love and Thunder, So Other Villains Can Go Home Now

Thor: Love and Thunder is gearing up to be one of the most anticipated movies in Marvel's fourth phase. Not only will we see the return of favorites like Thor (Chris Hemsworth) and Valkyrie (Tessa Thompson), but we'll also be introduced to some new personas. Back in July, it was announced that Natalie Portman, who plays scientist Jane Foster in the first two Thor movies, will reprise her role and take up the hammer as the first onscreen female Thor.
And there's even more exciting news. On March 6, Entertainment Tonight revealed that Christian Bale will be the big bad in Thor: Love and Thunder. "Christian Bale is going to play our villain, which is going to be fantastic," Thompson told the outlet. "I've read the script. I can't tell you much. Lots of exciting text messages exchanged between Natalie and I. We're going to have fun. Taika is writing [and] directing. Some familiar faces. Some new people coming into the mix."
Get pumped, Marvel fans, because we're in for a treat when the fourth Thor movie hits theaters in 2021. Look ahead to see all of the confirmed cast members!
Source: Read Full Article