Madison De La Garza, who started on "Desperate Housewives" at six years old and stayed for four seasons, says "horrible" online comments about her weight resulted in her trying to starve herself.
Madison De La Garza is opening up about the challenges she faced while starring at a very young age on "Desperate Housewives." Vicious online bullying resulted in her developing an eating disorder as young as seven years old.
Now two years into her recovery from it, the actress opened up about some of the brutal things she would see about herself when she admitted to losing hours down an online rabbit hole of cruelty and "atrocious" comments.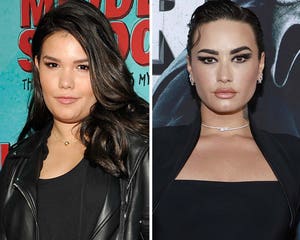 Demi Lovato's Sister Madison De La Garza Says Finding Sobriety Saved Relationship With Mom
"The reactions were just shocking," De La Garza told Entertainment Weekly, admitting that she would sneak online as she wasn't allowed to go on the computer. "They said things like they wanted me to die because of what I looked like."
"It was just horrible, like, 'ugly fat cow,' and 'I hope you get cancer and die because you're so fat,'" De La Garza recalled. "Just horrible, horrible, horrible, horrible things and this was when I was six, seven, eight years old."
She said the comments impacted her mental health to the point she remembers trying to starve herself for the first time at only seven years old.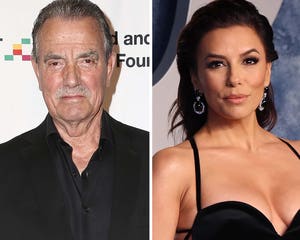 Eva Longoria Slammed by Young & Restless' Eric Braeden for Soap Opera Comments
Exacerbating things was the fact that her weight was also a plot point on the satirical dramedy. De La Garza joined "Desperate Housewives" in its fifth season after a five-year time jump, taking on the role of Gabrielle Solis' (Eva Longoria) daughter, Juanita.
"This was talked about literally in the script of the show," she said of her weight. "The whole joke of my character was that Eva was this thin beautiful model and her daughter turned out to be quite the opposite."
While the difference in her body shape from Longoria was played for laughs on the show, De La Garza said that Longoria herself "went out of her way to make me feel special" with affection and compliments while she was dealing with the trauma of being bullied online.
De La Garza credits help from her older half-sister Demi Lovato for her achieving eight months sobriety as part of her recovery journey. She says Lovato has been a huge inspiration in her journey.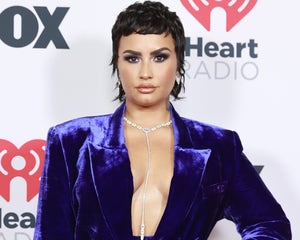 Demi Lovato Recalls Using Opiates For the First Time at 13, Reveals She 'Drank a Lot' As a Teen
"I think most of what I've learned from her I've just watched through her experience and what she's done," the "Bad Teacher" star said of her big sister. "She obviously gives me a lot of great sister advice, but I think it's more powerful to see her in action and especially seeing her tell her story. I've started to share my personal story and my issues with addiction and my journey and recovery I would have never, ever, ever done that if it wasn't for her."
She added, "I think her honesty, her bravery and being 100% honest and open and being an open book, I think that is what drives me."
De La Garza said she now gets to be "that example for other people, and I could not be happier. I'm grateful for that."
If you or someone you know is struggling with substance abuse, get help. The Substance Abuse and Mental Health Services Administration (SAMHSA) National Helpline (1-800-662-4357) provides 24/7, free, confidential support for people in distress.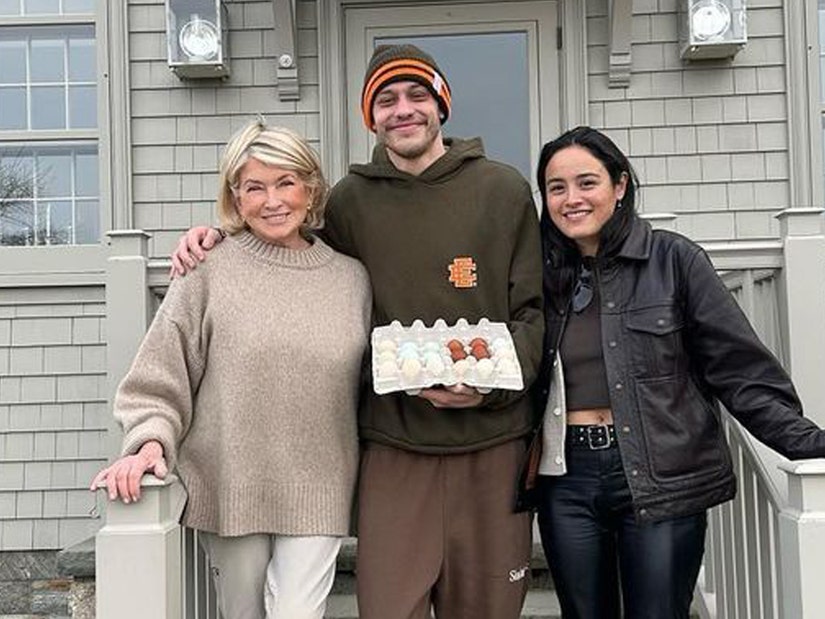 Source: Read Full Article