In the months after Eyedress' HYPEBEAST Diaries, the rising indie star has witnessed his greatest dreams come true, whether the wider music industry cares or not. Both "Jealous" and "Romantic Lover" have earned Platinum and Gold certifications, which can be partially explained by his accidental virality on TikTok and to the past decade that he's spent fine-tuning his sound. Eyedress' debut on Coachella's Sonora Stage is a milestone for the LA-based musician because he's been able to get to this point by doing things his way with his friends.
Eyedress is a notoriously simple guy, but preparing for Coachella requires countless tasks that occur outside of the studio where he and his recently formed band practice: there are hours of rehearsals, remixing on-stage visuals with Brvinfreeze, and working with his manager, Chris, to manufacture exclusive festival merchandise and inflatables for the Sonora Stage. Before he can celebrate how things are aligning in his music, fashion and daily life, there are last minute trips to grab the latest gear from Fucking Awesome, Babylon and other friends' brands.
It takes Eyedress longer than the typical artist to get ready, simply because of the quantity of friends that he's committed to bringing along for the ride. There's him, his adorable family, his band, their partners, his photo and video crew, as well as a motley of LA's rising creatives, which include friends from Heaven, Supreme-vetted skaters, affiliates of William Strobeck's new VIOLET brand, and whatever musicians he's decided to jam with for the weekend. Once everyone arrives, there's a pre-game with a bulk order of Eyedress-inspired burgers from Love Hour before taking golf carts to the stage.1 of 3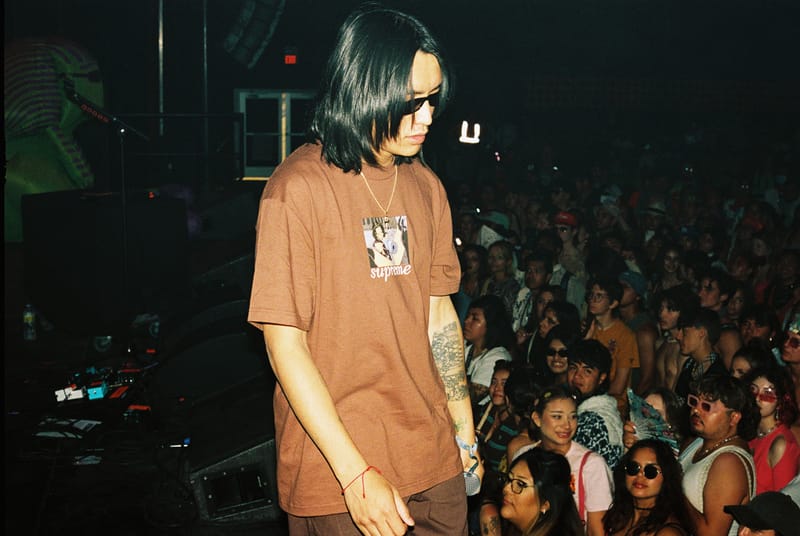 2 of 3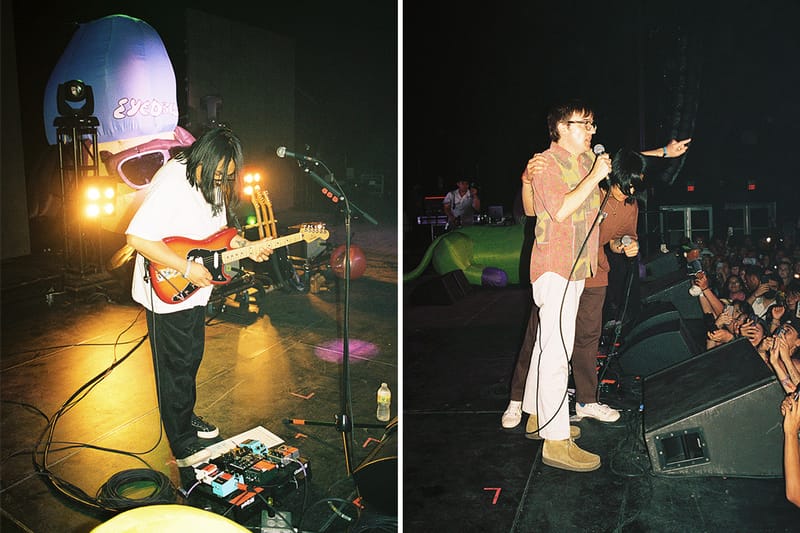 3 of 3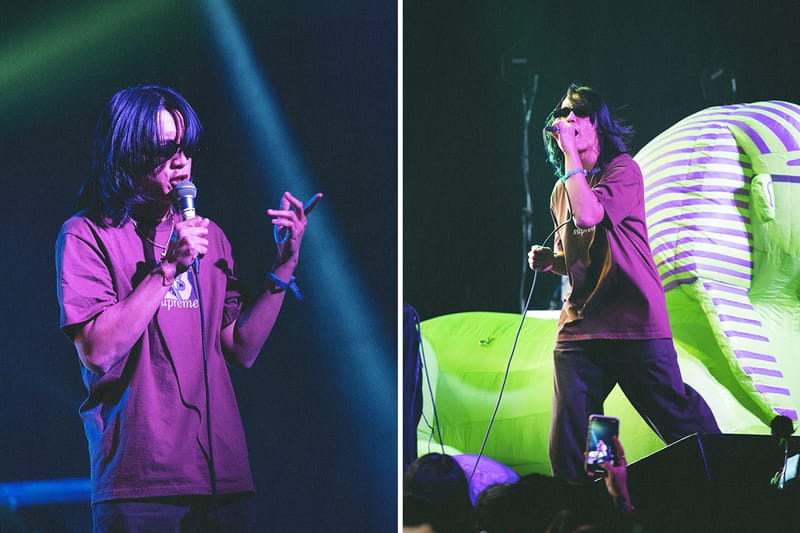 Outside of the lo-fi, easily skatable music that most fans are familiar with, Eyedress' Coachella set includes more Hollywood-esque hits like "Muholland Drive" and "Something About You." On Weekend 2, he plans a special guest appearance with Dent May while playing "Something About You." Adding to the Coachella spectacle, Eyedress ends his set on "No Fun," an older track with a classic move— an epic Fender guitar smash. Apparently, a fan grabbed his guitar's neck but the rest of its legendary fragments remain unknown. The set showcased range of his most-loved sounds, and his most dedicated fans responded by waving their stuffed bear Eyedress backpacks, which involved a three-hour wait at Coachella's merchandise tent to acquire.
While most well-connected artists party at Coachella's most exclusive events, Eyedress spends the majority of his weekend resting, practicing and creating new music with his friends. On Saturday, a day before his performance, Eyedress sits down for a short interview with HYPEBEAST to reflect on the latest chapter in his rockstar story in the making.
HYPEBEAST: You're about to play Coachella with a full band, which is different from previous shows. Can you tell us about who's in your band and how you met them? 
Eyedress: Rick, I met recently, he works at the Palace store. Ever since I started following him, I started seeing him post synths and keyboards and I was like, 'Oh, I think this guy makes music.' And I was like, 'Can you guys ask Rick if he wants to audition for our band?' He auditioned, and in 30 minutes he played all the songs on the set. I was like, 'You got the part for sure.' And Julius has always been in my band. He took a break because he's living the good life in the Philippines, so it was hard to get him here.1 of 2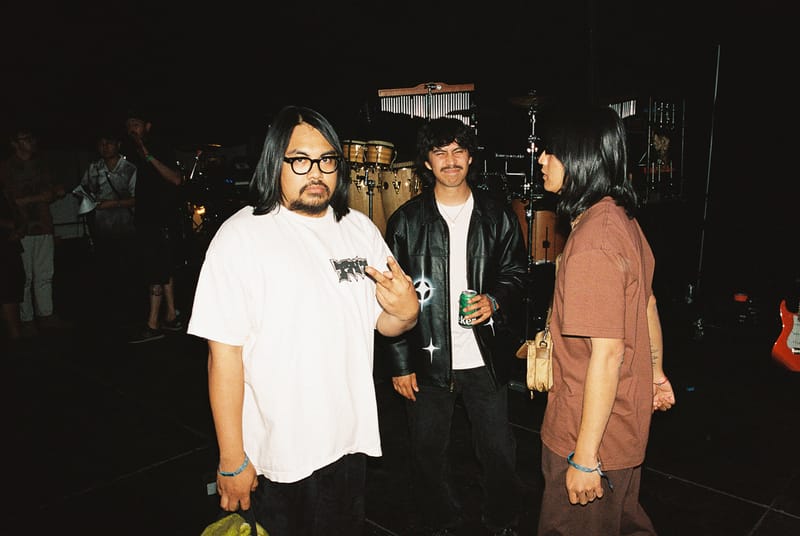 2 of 2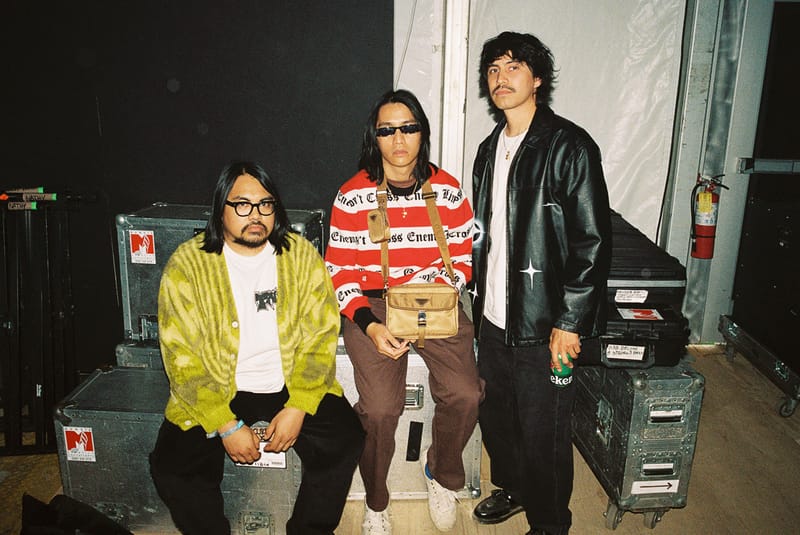 How does your approach to making music as an individual compare to working with a band?
I still make everything alone, but yesterday we were jamming. And I was like, 'We're gonna make some crazy songs together.' That was our first time to try to jam and make new songs, but it feels like there's a connection. It makes life easier. Like, these guys learn all their parts for my songs, and eventually we'll make new songs together.
We always try to be around each other. When Rick first joined the band, there were a lot of times where we just hung out, too. We didn't even practice. I think being there for each other is very important.
Tell us about the inflatable sphinxes. Who made them?
Julius drew it, he created that whole thing. I like sphinxes because I have this tattoo. I just like Egyptian stuff.
[EDITOR'S NOTE: Eyedress has a tattoo of a cartoon sphinx with a Bart Simpson head on the inside of one of his forearms.]1 of 3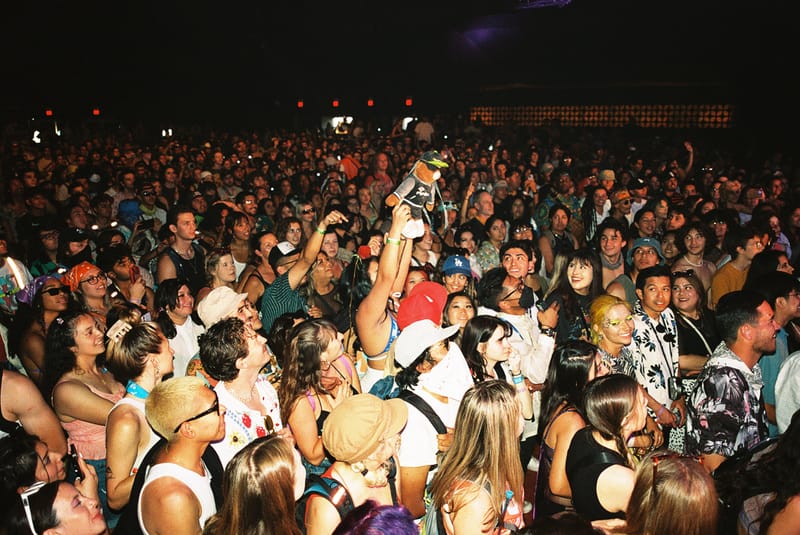 2 of 3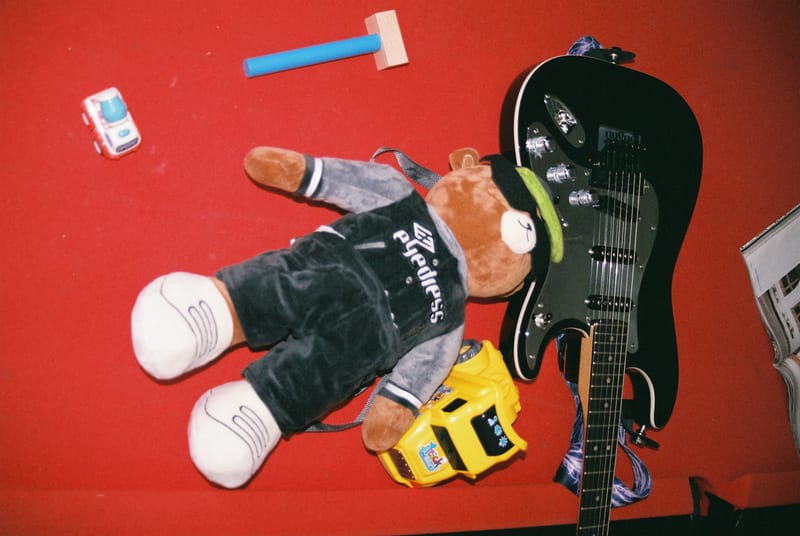 3 of 3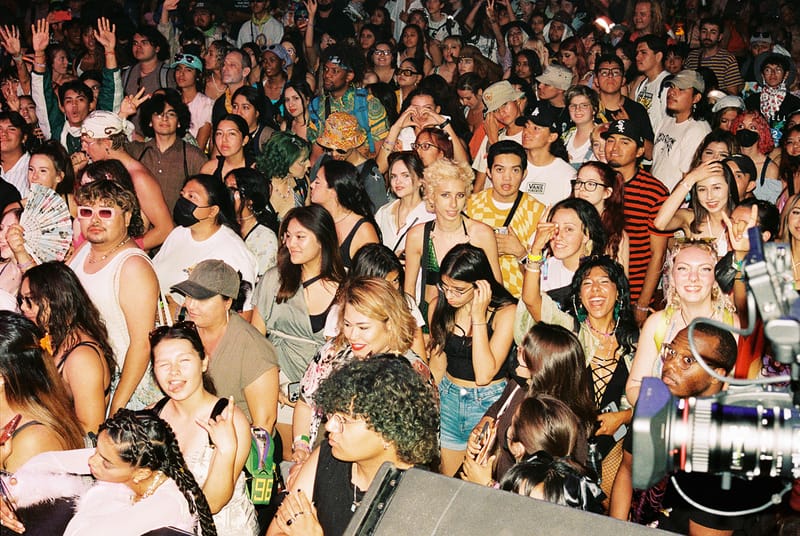 You also make really unique merchandise. Do you have any favorite pieces?
I like the backpack and these shades. Julius thought of the whole backpack thing and he was inspired by the '90s Polo. We had a Polo bear T-shirt, then we made the bear after that. When we were thinking of Coachella merch, we were like, 'What's something people could actually use?' You know, everyone's gonna have a shirt. We made something usable.
Your baby, Boaty, is always at your shows. Is that important to you?
When Boaty's not there, almost every show I played, except one, something went wrong. He's like the good luck charm, honestly. I don't feel comfortable if we're separated. Even in real life, when me and Elvia aren't together, we're freaking out about everything. It makes life easier knowing they're there, and he always has his baby headphones.
At your home studio, there's a lot of cool equipment. What's your latest musical equipment purchase that you're stoked on? 
I bought a tape echo pedal that I don't how to use, Homeshake told me to buy it, but you can slow down a song. It makes cool sounds. I've been stoked on plugins– sounds nerdy– all the digital plugins of music gear. That's what I've been really into. Just makes your music sound better.
You recently dropped a music video for "Smoke & Mirrors" with Na-Kel Smith, BoofpaxkMooky & Cashcache! What does it feel like after you finish a music video? 
It's relieving. We worked on it for two months. Every time we saw a clip, we were nervous because we didn't know what it was gonna be. But, it was really good. I'm pretty happy with it and super surprised, honestly, because there's even a video game. I haven't played the game myself, but I've seen all the fans playing it.1 of 5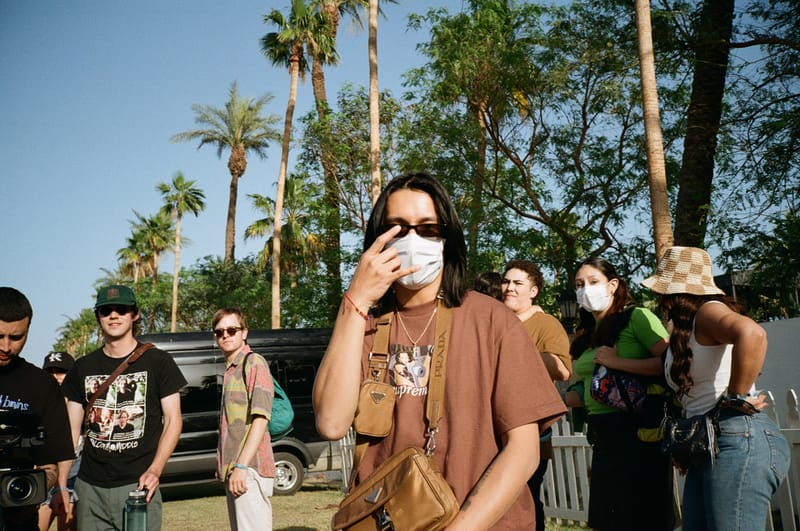 2 of 5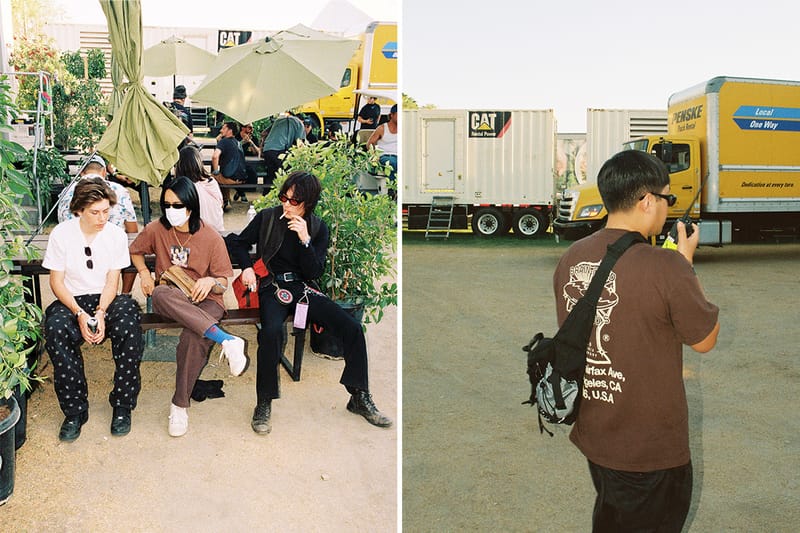 3 of 5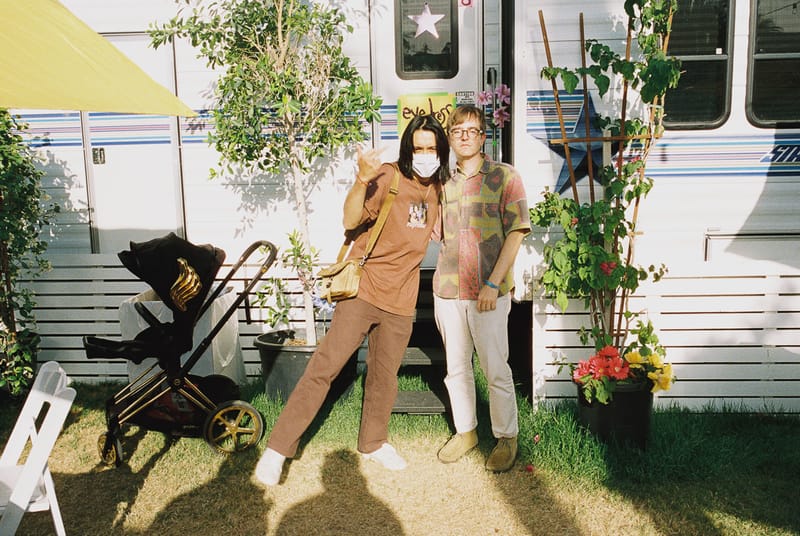 4 of 5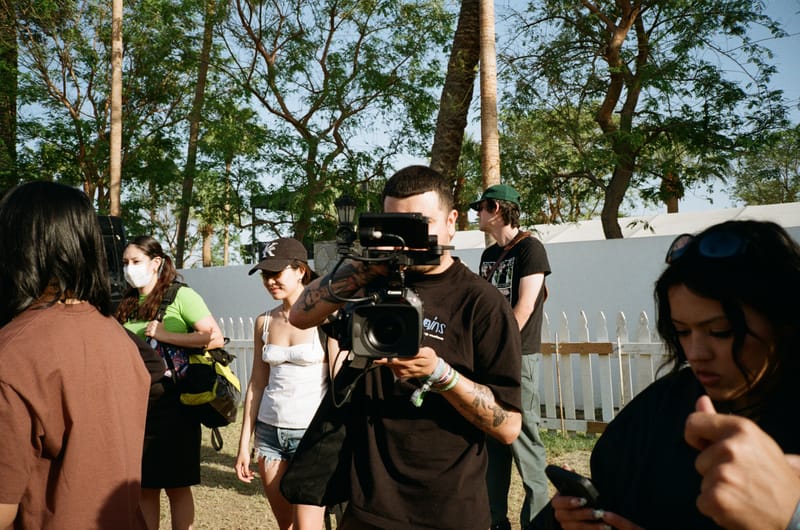 5 of 5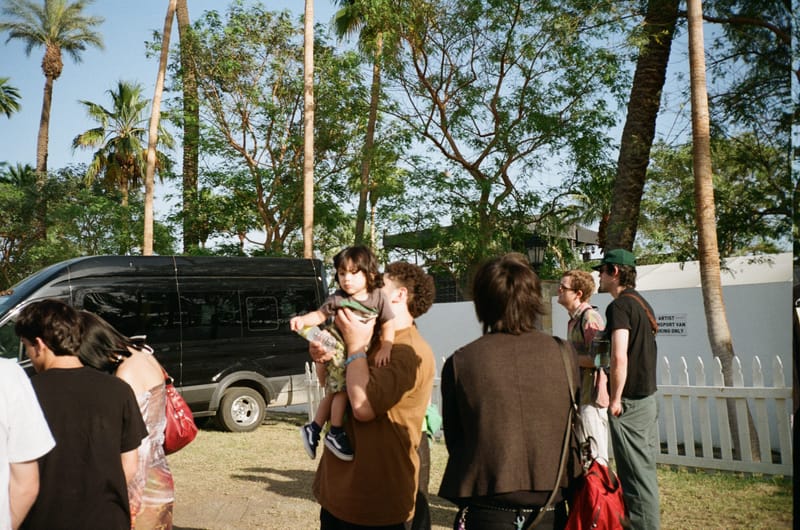 How did you celebrate "Jealous" going Platinum?
I feel like everyone came over and we just smoked and drank. Actually, the day I went platinum, I went to Eddie Huang's house and we popped like three champagne bottles so yeah, we celebrated for sure.
What have you been listening to lately? Is there anyone you find interesting?
I've been listening to WiFiGawd a lot. And this guy, Zackey Force Funk. He's like N8NOFACE's brother. He makes, like, '80s funk. It sounds legit. It's funny because N8 makes like synthpunk and his brother makes like disco, '70s funk.
Sometimes when I describe you to people who don't know your music, I call you a Filipino rockstar. Do you see yourself as a rockstar? 
I guess, if you guys want to call me one, yeah. I don't know. My music's just angry and emo– actually, it's not angry all the time. It's very emotional, Sensitive G. Still a Sensitive G.
Thanks Eyedress. 
To get your hands on Eyedress' Coachella merchandise and to hear about his latest releases, follow Eyedress on Instagram.
Source: Read Full Article