Kate Middleton and Prince William recently returned from a trip to Ireland, where they highlighted some of the important connections between Ireland and the United Kingdom. The Duke and Duchess of Cambridge had a quick trip, but it was one similar to the one Prince Harry and Meghan Markle took back in 2018. And some people found a big similarity in Meghan and Kate's behavior on the two visits.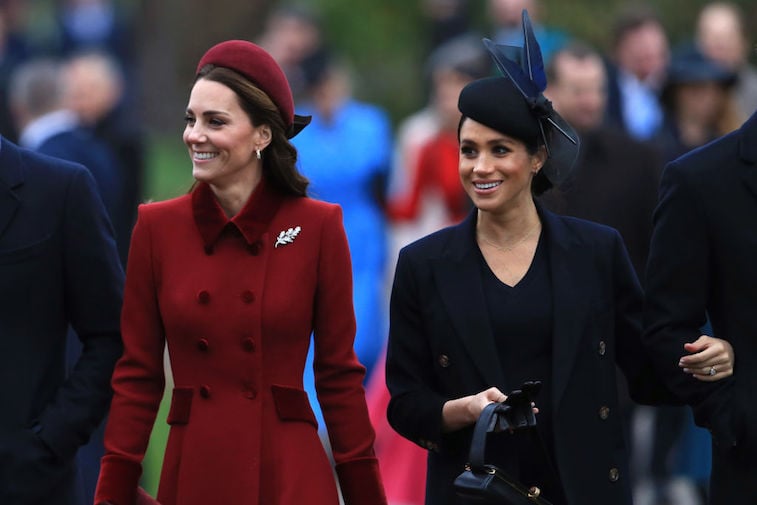 Kate and William visited Ireland just as Harry and Meghan were returning to the U.K.
Kate and William announced in late February that they wouldbe embarking on a short trip to Ireland the following month. It also happenedto be right around the time Meghan and Harry werereturning to the U.K. — the Sussexes first trip home since they hadannounced their departure back in January.
It's possible William and Kate were intentionally avoiding the royals, though it's unlikely. Royal engagements are often planned far in advance, and the trip was likely decided even before anyone knew that Meghan and Harry would be leaving the family.
There have been rumors about bad blood between Kate and Meghan
Ever since Meghan married into the family, there have beenrumors that things aren'tgreat between her and Kate. Reports suggested that Meghan made Kate cryduring a dress fitting for Charlotte and that Meghan was rude to Kate's staff.However, none of the rumors were ever confirmed, and the women have alwaysseemed cordial with each other in public.
Despite the rumors, there have also been reports that the two women have looked to each other for advice in certain situations. They've supposedly received fashion help from one another, and Meghan reportedly looked toward Kate when she was pregnant with her first child. Now, some think Kate took some tips from Meghan about appealing to the Irish public.
Some suspect Kate copied Meghan in taking photos with the president's dogs
When Kate and William met President Michael Higgins and his wife, Sabina Coyne, Kate was photographed petting the couple's dog in the exact same way as Meghan had done two years earlier. Fans posted photos of the two women having almost the exact same exchange with the president's pets.
There is no confirmation, though, that Kate necessarily copied Meghan, and it's possible that the two women simply both love dogs (Meghan has always been vocal about her love for dogs). But Kate also might have spoken to Meghan about the trip, where Meghan mentioned giving the dogs a quick pet to appeal more to the Irish public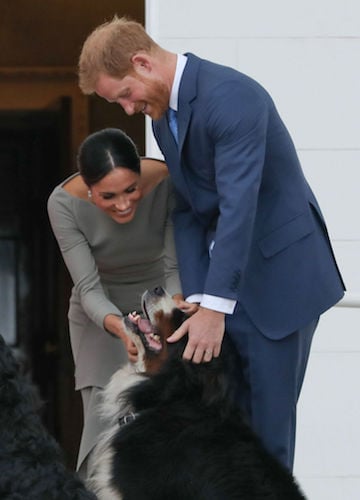 The two women had an odd exchange at the Commonwealth Day service
The rumors about the two women have always had usquestioning what their relationship is really like. However, there was an oddexchange caught on film at the Commonwealth service at Westminster Abbey.William and Kate appeared toignore Harry and Meghan upon finding their seats. It's unclear if the snubwas intentional or if the Cambridges were simply not aware of Meghan and Harry.But either way, it turned some heads.
Harry and Meghan's departure from the family might have put them at odds with William and Kate — or maybe the distance between the couples could bring them closer. Time will tell how everything plays out.
Source: Read Full Article