On average, men spend more than triple the amount of time watching TV as they do on "sports, exercise, and recreation"—the closest the U. S. Bureau of Labor Statistics gets to defining a hobby.
Maybe that's because a "hobby" is what your dad or granddad did, shuttered away in the basement or garage tinkering with who knows- what just to get away from you damn kids.
Yes, a hobby is a great way to escape for a little peace of mind, but the right hobby is also engaging, meditative, and a much more exciting way to use your hands than texting or email.
And, to that point, a hobby isn't work. It's not moonlighting. It's not a side hustle. It's not something you do for finances or followers. A hobby is something you want to do specifically because you don't have to do it.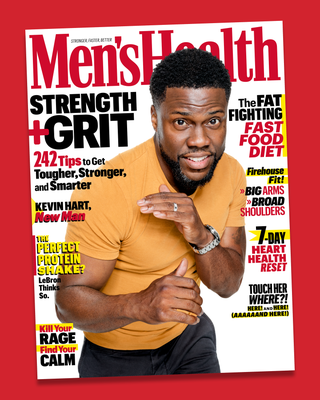 Subscribe to Men's Health
SHOP NOW
Unlike TV, hobbies have been shown to stimulate brain activity, foster confidence, and promote happiness—a big biomarker in health. But you don't need to look to social science to witness the power of hobbies. Just open your social feeds.
Seth Rogen Instagrams his ceramics. Idris Elba's full DJ sets are up on YouTube, as are Baltimore Ravens kicker Justin Tucker's opera arias. On Facebook, you can even watch Flea, the bassist for the Red Hot Chili Peppers, marvel at the honey he procured from his own apiary.
These men, like the four others we talked to, don't just have hobbies—they've become creators, and better, happier, more well-rounded men for it. When's the last time TV did that for you?
Nick Offerman, on the peace—and figurative middle fingers—of woodworking
For Nick Offerman, building things with wood means being able to stick it to the Man.
Offerman, who gained a cult following for his role as Ron Swanson on Parks and Recreation, currently starring in the bonkers FX show Devs, and will also be in the upcoming animated show The Great North, has maintained a woodshop in East Los Angeles for the past 18 years.
"It gives me a really meditative feeling by allowing myself to step out of the sort of consumerist hamster wheel that we all live in," says Offerman, who discovered the joys of building decks and cabins as a carpenter in his late 20s.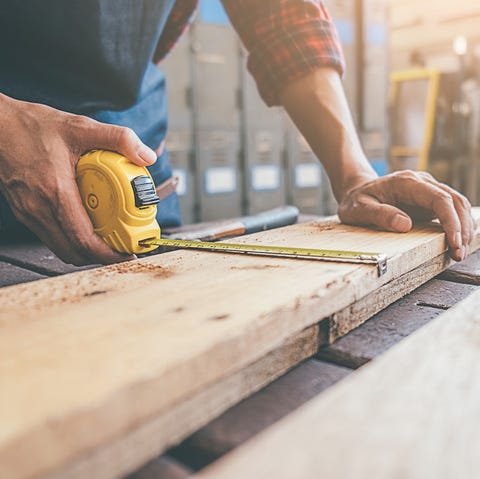 Suwannar Kawila / EyeEm
Before he enters his studio in the morning, Offerman usually tells his wife, the actress Megan Mullally, that he'll be available at lunchtime, and he puts his phone in airplane mode so he can fully concentrate on the task at hand.
It doesn't matter whether he's building a cutting board or a canoe— woodworking "opens up a free-associating part of your brain," he says. "Your subliminal self takes over."
Offerman used to sell his creations, making things year-round on commission. But when Parks and Recreation took off, he decided he would no longer profit from his woodworking.
Lately, Offerman has been building ukuleles, with the intention of moving on to more difficult acoustic guitars. He could, of course, easily buy a ukulele online in the time it takes to saw a piece of wood in two. But that's not the point.
In fact, he believes in making things with his hands in order "to contribute to the way we respectfully use the raw materials provided us.
"There's a renegade quality," Offerman says. "There's an element that makes me feel like Han Solo, where I'm saying, 'You know what? I'm not going to get anything from Amazon. I'm going to go see my buddy who cuts up trees, and I'm going to pick out some kick-ass pieces of sycamore. And then I'm going to make them into whatever I damn well please. And you can all suck it.' "
Chef Ford Fry, on a complete sense of escape (plus bragging rights) of collecting and playing guitars
Ford Fry considers himself an introvert, and in his professional life, he is forced to be the opposite.
In the kitchens of his Atlanta restaurants, he's working in close quarters with staff in a high-stress environment. To balance himself, he spends at least 20 minutes a day at home in a room he built for storing his collection of vintage amps and guitars.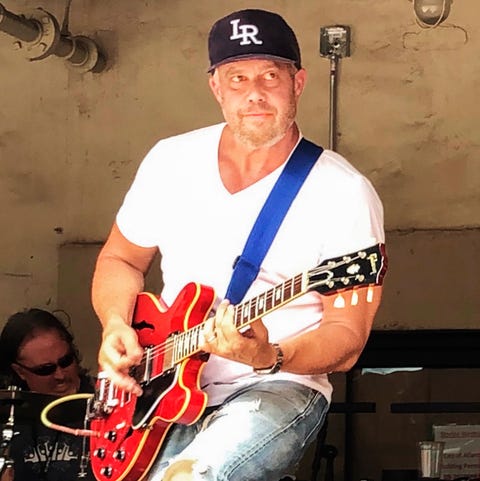 Ford Fry
"I can go in there and I can shut the door and basically turn my brain off from all that other stuff," says Fry. No bustle of the line. No table of 12 coming in at 7:00 p.m. No grind of keeping books.
He's played guitar since middle school but only became serious about collecting when he reached a point in his career when he could step back a bit and breathe. It is a luxury he does not take for granted.
"I have a 1967 Marshall Super Lead [amplifier], which is the same type that Jimi Hendrix used," he says. "I've got to put it in one room and then I got to shut the door and then I bring my guitar outside that room to play it because it's so loud."
When Fry plays, he thinks about nothing but the sound of his instrument.
Just the fuzz, which brings focus and clarity and then, eventually, the respite of relaxation.
Musician Kyle Hollingsworth, on going with the flow, with good people (plus booze!) while home brewing
Home brewing and jamming have a connection: a heightened level of risk involved in the act of creation.
"You're not sure what you're going to get, but you're always looking forward to it," says Kyle Hollingsworth, the keyboardist for the jam band the String Cheese Incident.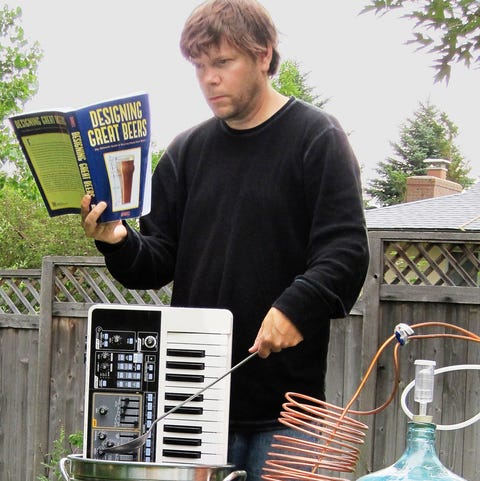 Kyle Hollingsworth
He brews mainly IPAs (but has been known to dabble in other pale ales and pilsners) with his friends about twice a year. Hollingsworth and some buddies own a portable brewing system that they wheel between their homes.
The process of brewing, he says, takes time, patience, and a certain acceptance of uncertainty: He's never quite sure how a beer will turn out. It gives him the chance to hang with his buddies in a loose environment, to geek out over beer, to bring people into the fold and turn them on to the wonders of brewing.
Hollingsworth has been brewing beer for fun for decades. He estimates that he has collaborated with more than 30 breweries nationwide on a variety of different beers, the most recent of which is a brut-style IPA he cooked up in conjunction with Oskar Blues Brewery.
But he says he's never wanted to turn professional brewer—because doing so would require that he systematize his approach. "Somehow it's almost like it takes all the fun out of it," he says, "if you can make it exactly the same every single time."
Techie Richard Margolin, on the extreme focus and finger dexterity of origami (yes, origami)
In what might be the least likely origami origin story ever, Richard Margolin got into the art of Japanese paper folding when he injured his arm while wrestling in college.
Back then, he was just looking for something to do that could help him improve his motor control during physical therapy. But then the precision of origami took hold.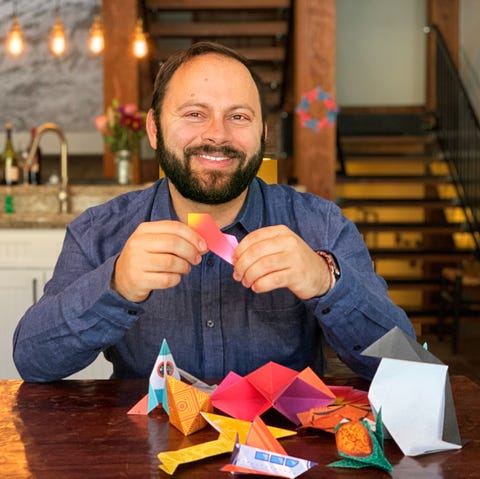 Richard Margolin
Now, more than a decade later, Margolin—a cofounder and the chief technology officer of RoboKind, a company that develops educational robots to help kids with autism—has kept up his devotion.
One year he made a four-foot-tall origami Christmas tree. At one point, he was producing so many small paper stars that he began to use them in lieu of packing peanuts when shipping gifts.
For Margolin, origami helps him decompress after work, but it also helps him with motivation to improve at work. "It's something where you can start simple," he says, "and as you learn, you see that there's an immense amount of complexity."

Source: Read Full Article