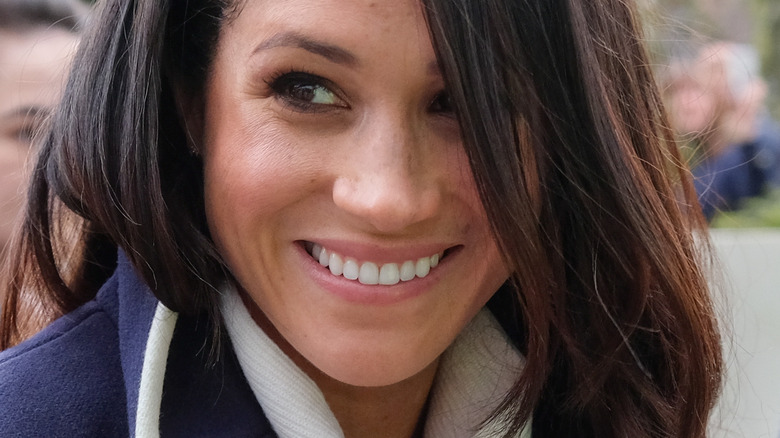 Yet another Meghan Markle interview is causing controversy. To celebrate the release of her first children's book, "The Bench," a conversation with the former Duchess of Sussex is set to air on National Public Radio (NPR) this morning. The announcement has prompted many to assume that Markle is breaking her maternity leave to speak on the radio program, causing a great deal of confusion among news outlets and royal fans alike.
On June 6, Meghan Markle and Prince Harry revealed that they had welcomed their second child, a daughter, on Friday, June 4, at Santa Barbara Cottage Hospital in Santa Barbara, California. The couple shared that the newborn was given the name Lilibet "Lili" Diana Mountbatten-Windsor, paying homage to both her great-grandmother, Her Majesty Queen Elizabeth, whose family nickname is Lilibet, and her beloved late grandmother, Princess Diana.
Roughly a month prior to Lilibet's arrival, Markle announced the release of "The Bench," a children's book based on a Father's Day poem that she wrote for Prince Harry. In honor of the book's publication (which intentionally falls during Father's Day month), Markle's NPR interview aired today — which, contrary to widespread speculation, is not her first interview after the birth of her daughter.
A series of tweets set the record straight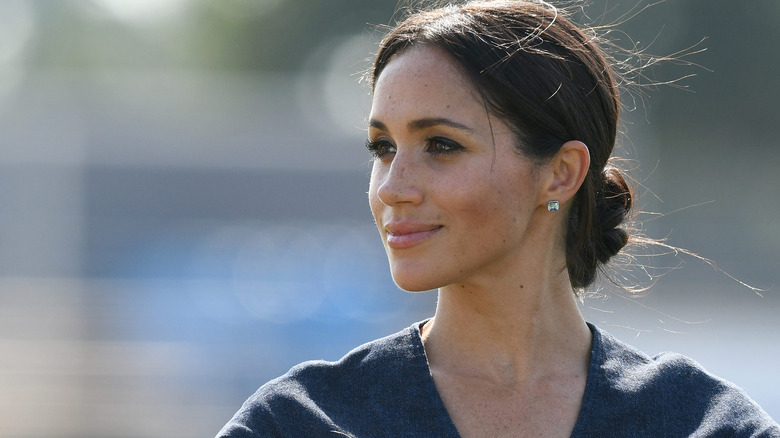 Following the spread of misinformation online, an NPR staffer took to Twitter to set the record straight. Journalist and the current host of NPR's Weekend Edition Sunday, Lulu Garcia-Navarro tweeted early this morning that Meghan Markle would appear on the show, though the interview was conducted by Samantha Babalan. She quickly followed up with a clarification that Markle was not, in fact, appearing live.
"TO BE CLEAR, since there is a lot of misinformation, #MeghanMarkle , the Duchess of Sussex granted this interview BEFORE the birth of her daughter Lilibet," Garcia-Navarro said on Twitter. "And the date of airing was based on the fact that we are a Sunday show. It's not based on whatever is happening in London."
She then added: "Plus, this is #FathersDay and #TheBench by Meghan #DuchessofSussex is a tribute to her husband #PrinceHarry and their son. So the timing is…about that.
You can listen to NPR's interview with Meghan Markle on "Picture This," which airs from 8-10 a.m. ET, on the show's website here.
Source: Read Full Article