Prince Harry and Meghan Markle's exit from the royal family will become official on March 31. But before the Duke and Duchess of Sussex bid the royal family adieu, they are scheduled for a handful of public appearances in the United Kingdom. Although royal watchers are sad to see them go, Queen Elizabeth allegedly told Harry that he will "always be welcomed back" if he ever has a change of heart.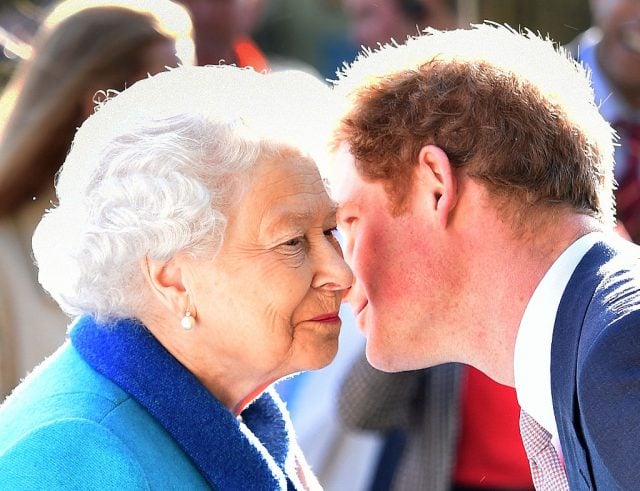 Prince Harry returns to the U.K.
Ever since they announced their departure at the beginning of the year, Harry and Meghan, Duchess of Sussex, have been living in a house on Vancouver Island with their son, Archie Harrison. The Sussexes have kept a very low profile over the past few months, but that is about to change.
Buckingham Palace recently confirmed that Prince Harry andMeghan are scheduled to appear in a handful of public engagements at thebeginning of March. This includes the Commonwealth Day service on March 9,where they will reunite with Prince William and Kate Middleton.
Harry actually returned to the United Kingdom at the end ofFebruary and has already completed a few of his scheduled appearances. Early inthe week, Harry spoke at a summit in Scotland for his initiative, Travalyst. Helater met with Jon Bon Jovi to record a new track for his Invictus Games.
Prince Harry and Meghan Markle stepped out for the first time in months at the Endeavor Fund Awards on March 5. The pair will then appear together at the Mountbatten Music Festival on March 7, where they will join Prince Charles, Camilla Parker Bowles, and the Cambridges.
Queen Elizabeth hosts Harry for private lunch
With Harry back home, royal watchers are looking forward toseeing him appear alongside other members of the royal family one last time.His exit as an active member of the royal family will become official at theend of March, so this will likely be the last time we see him for a while.
While Prince Harry enjoyed lunch with Queen Elizabeth, that was less of a formal meeting and more of a lunch between grandmother and grandson. The two met at Windsor Castle this past Sunday after Her Majesty attended a service at the Church of All Saints.
Prior to the lunch with Harry, Queen Elizabeth was spottedrocking a mint coat and turquoise headpiece when she arrived at the service.
The meeting comes a few weeks after Buckingham Palace confirmed more details about Harry and Meghan's exit. On orders from Queen Elizabeth, the couple will no longer use their royal titles as they will not be active members of the monarchy.
Prince Harry is always welcome back says Queen Elizabeth
Harry and Meghan's decision to leave has created a lot ofheadaches for the royal family. Despite all of the backlash they have received,inside sources claim that Queen Elizabeth had nothing but kind words for Harryduring their lunch.
According to Hello Magazine, the pair met for fourhours and at one point, Her Majesty assured Harry that he is "alwayswelcomed back" if he ever decides to return to his royal duties.
"[It was the] first time the Queen has had the chanceto talk to Harry on his own and really find out what his plans are,"an insider shared. "It was a much more relaxed environment and they were bothable to speak their mind."
The lunch included some poached salmon and cucumber sandwiches.They also enjoyed some scones and tea as they sat and talked. By the end of themeeting, Queen Elizabeth reportedly told Harry that she would always take himback with "open arms."
Queen Elizabeth is sensitive to Prince Harry's struggles
Although Queen Elizabeth would have liked to see Prince Harryand Meghan stay in the royal family, she has experienced this kind of drama inthe past.
As fans will recall, Queen Elizabeth had a bit of a tumultuous relationship with her late sister, Princess Margaret. Like Harry, Margaret struggled with living under her older sibling's shadow.
"She has a particular sensitivity to what Harry has been going through because of her closeness to Margaret and seeing the same dramas and tensions played out two generations ago," royal experts Robert Lacey revealed to People.
Margaret sadly passed away in the early 2000s. At one point inher life, Margaret was the second in the line succession, though she movedfurther down the line after Prince Charles was born.
There is no telling if Prince Harry and Meghan Markle ever plan on returning to the ranks of the royal family. Their decision to leave will be re-evaluated next year.
Source: Read Full Article