A federal judge has ordered that the Capitol rioter known as "zip tie guy" remain in custody.
U.S. District Chief Judge for the District of Columbia Beryl Howell issued the ruling Sunday just days after a pre-trial memo revealed that Eric Munchel and his mother, Lisa Eisenhart, had allegedly stashed weapons outside the building before the attack.
During the Jan. 6 insurrection, Munchel was photographed wearing military fatigues and carrying plastic zip ties that are used for hand restraints as he jumped over seats in the Senate chamber. According to the pre-trial memo, he also toted a Taser in a holster on his hip.
Munchel and Eisenhart were allegedly videotaped on Munchel's own cell phone, which was taped to his chest, discussing stashing weapons before they entered the Capitol. They then appeared to hide a "tactical bag," the pre-trial memo stated.
The memo also revealed that "hundreds of rounds of ammunition" and 15 guns, including a sniper rifle and assault rifles, were found during a search later of Munchel's home.
Munchel and Eisenhart were charged with illegally entering the Capitol and federal conspiracy. A federal attorney argued that Munchel was a "serious danger to the community" and a flight risk and should not be released on bail. 
U.S. Magistrate Judge Chip Frensley ruled Friday that Munchel should be released pending his trial to home detention because he didn't pose an "obvious and clear danger" to the community. U.S. Attorney for the District of Columbia Michael Sherwin filed an emergency appeal of Frensley's order and Howell issued a stay on Sunday.
RELATED…
Related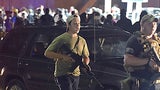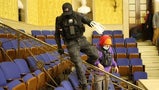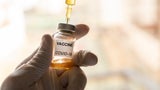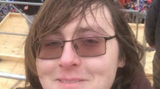 Trending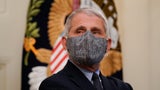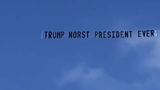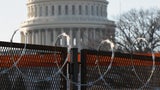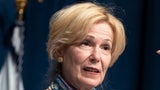 BEFORE YOU GO


Source: Read Full Article