It's official. Simone Biles vs. herself remains a work in progress. The gymnastics superstar vs. the world?
Same as it ever was.
Next stop, Tokyo. And one more shot at history. And gold. Perhaps lots of it.
The reigning world and Olympic champion will headline the U.S. women's gymnastics team in Japan next month, clinching one of the automatic berths with another easy victory at the Olympic Trials on Sunday night.
Well, maybe not that easy.
The 24-year-old found herself in tears at one point during an uncharacteristically shaky — by her impeccable standards — performance. Her bars were uneven. She fell off the beam. Stepped out of bounds on floor exercise. While her two-day total of 118.098 was more than two points ahead of Olympic teammate Sunisa Lee, Lee actually posted a higher all-around score than Biles during the finals.
"I kind of got in my head today and started doubting myself," Biles said. "And you could see that in the gymnastics. But just go home, work harder. This is just the beginning of the journey."
Or perhaps the beginning of the end. Biles isn't sure what awaits after the Tokyo Games. She's been too focused on trying to become the first woman in more than a half-century to repeat as Olympic champion. The lure of history and respect for her own immense talent is why she returned after a short break following her dominant five-medal performance in Rio de Janeiro in 2016. It's why she stuck around after the COVID-19 pandemic led officials to postpone opening ceremonies in Tokyo by a year.
Biles heads to Japan as the face of her sport, U.S. delegation and maybe even the entire Olympic movement. She's become more than just a gymnastics star since her coronation in Rio in 2016. Her consistent excellence — her last second-place finish in a meet came more than nine years ago — combined with her charisma and her possibility-pushing routines have thrust her into the company of Michael Phelps and Usain Bolt, athletes whose dominance on the world stage have made them Olympic icons.
Sports stops to watch when she does her thing. The pressure she feels — both internally and externally — is real. And it bubbled up as she gave a somewhat exhausted salute to the judges following her floor routine, grateful for the standing ovation that accompanied it but also simply relieved the big show is finally here.
"Yes, very relieved that Olympic Trials is over," she said. "We still have a lot of work to put in once we get over there."
Lee, Jordan Chiles and Grace McCallum will join Biles on the four-woman Olympic team. MyKayla Skinner, an alternate in 2016, was awarded the "plus-1" specialist spot. Jade Carey earned a nominative spot through the World Cup circuit, meaning she will compete as an individual.
RELATED…
Related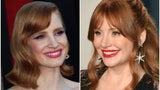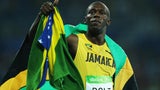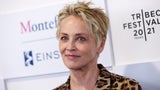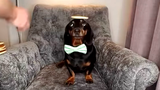 Trending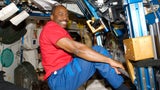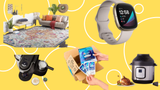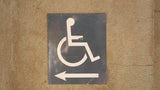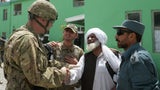 Source: Read Full Article