Birkenstock undeniably dominated 2020. Once the sandal of choice for men who were toe-shy, the brand's extensive range (particularly the Boston) became a mainstay in every household from Hackney to The Hamptons. Collaborations with the likes of Stussy, BEAMS, Valentino, and many more in 2020 alone made it become the shoe of the moment, catapulting Birkenstock into a world that had forgotten about YEEZYs and Dunks for a minute to focus on what truly mattered during lockdown: comfort.
Its new-found notoriety also helped us understand the brand a bit more, teaching us about its prolific collaborative arm and its history. In fact, these are two things that inspired the brand to work alongside some emerging designers, namely those from London's Central Saint Martins and, in the case of this installment of Sole Mates, Alex Wolfe. 
Wolfe, a CSM MA Fashion student, was enlisted along with Alecsander Rothschild, Saskia Lenaerts and Dingyun Zhang to recreate their idea of the Birkenstock sandal we all know and love. The result was something like we'd never seen before from the brand, combining its signature Moto design with an unlikely history indebted to protection and medical footwear. 
To understand the design process, Wolfe's work as a whole, and what Birkenstock means to him, HYPEBEAST spoke with the burgeoning designer to find out more. 1 of 2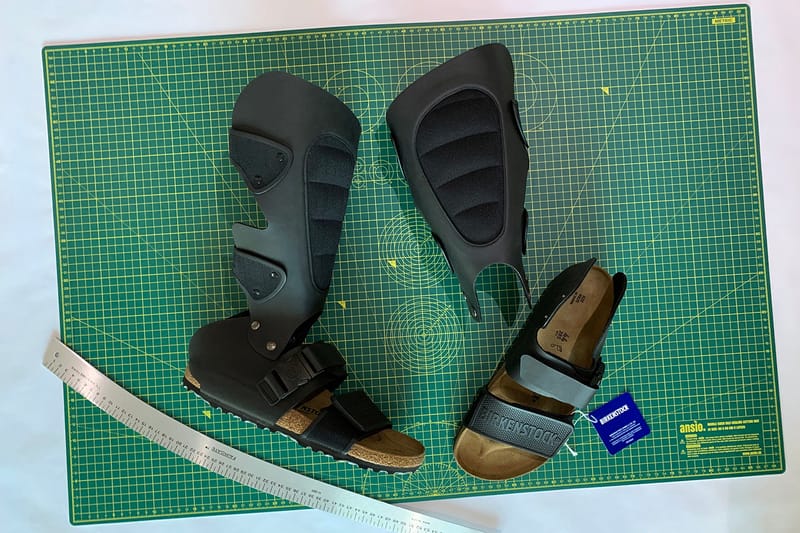 Alex Wolfe2 of 2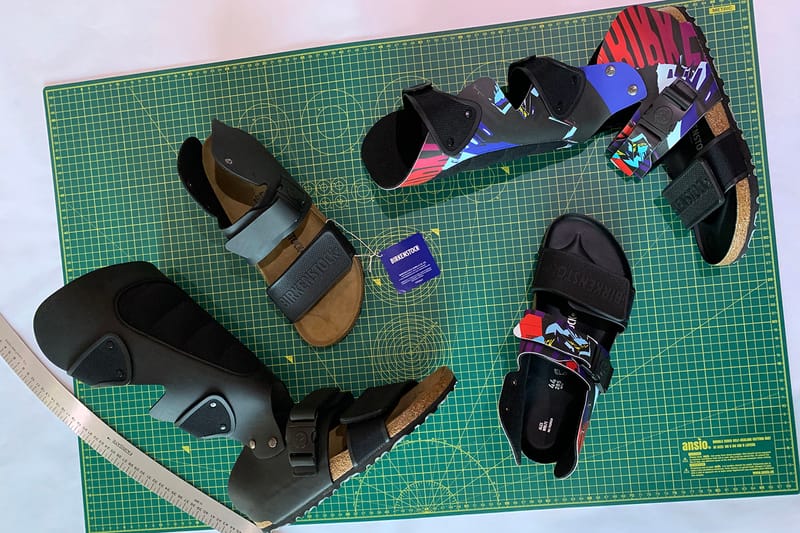 Alex Wolfe
HYPEBEAST: What got you into design, and subsequently, how did this translate into footwear design?
Alex Wolfe: I went to an art college and found that creativity was necessary for me to be able to express myself, and that led me into design. I discovered Central Saint Martins, I discovered fashion, I discovered that you could create a product; I suppose that's how I got into designing but it was quite a long road. I got into CSM, and the process of learning to design a product that functions was a long road for me, because it's always a balance between artistic expression and product design as they're two different things. That balance has always been something that has excited me as it's always challenging. I was fascinated by the idea that you can create your own world that you can invite people into to see how you see the world.
How big a part does footwear play in your vision of the world?
The collaboration [with Birkenstock] was an opportunity that sort of came out of nowhere, I wasn't expecting it. I had thought about shoes before, but I've never really designed shoes before this project. I was looking at it with fresh eyes, it was completely new to start thinking about designing a shoe. There are a lot more rules around a shoe because it really has to work properly. 
Your products are quite architectural and serve multiple purposes. How did you settle on this design aesthetic?
That kind of design is exciting to me because it has a sense of playfulness about it. I suppose I'm drawn to making stuff that challenges me, so the idea of something appearing as one thing but also functioning in another way is something that I can use to challenge myself. Technically, it's more complex than it looks to make something that's a two-way thing. I'm looking at a lot of films, works of art, and I'm inspired by sculptures and architecture, the shape of things and rules. 1 of 3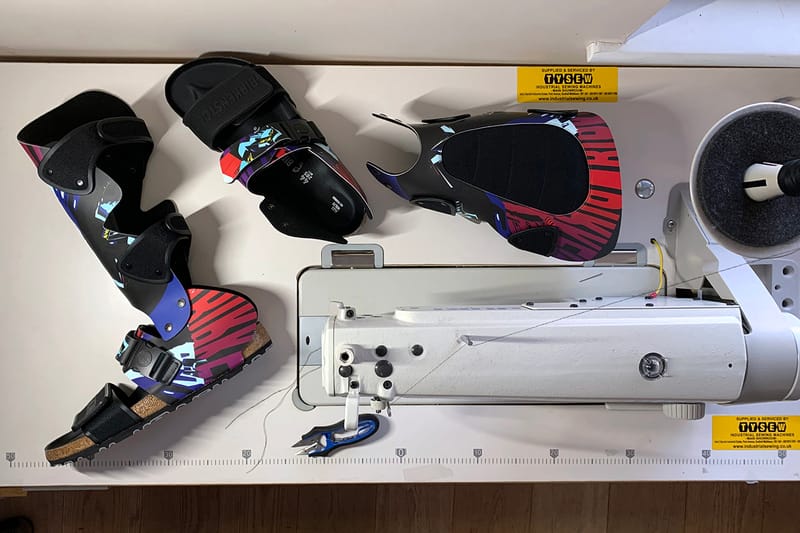 Alex Wolfe2 of 3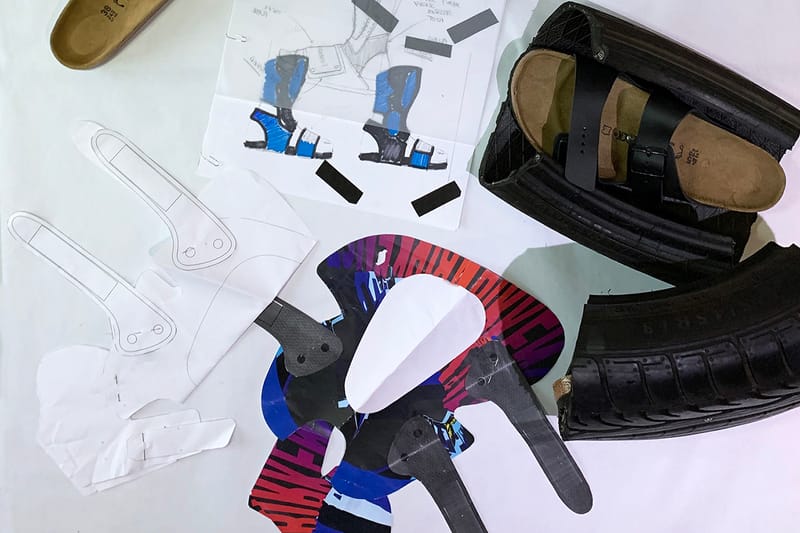 Alex Wolfe3 of 3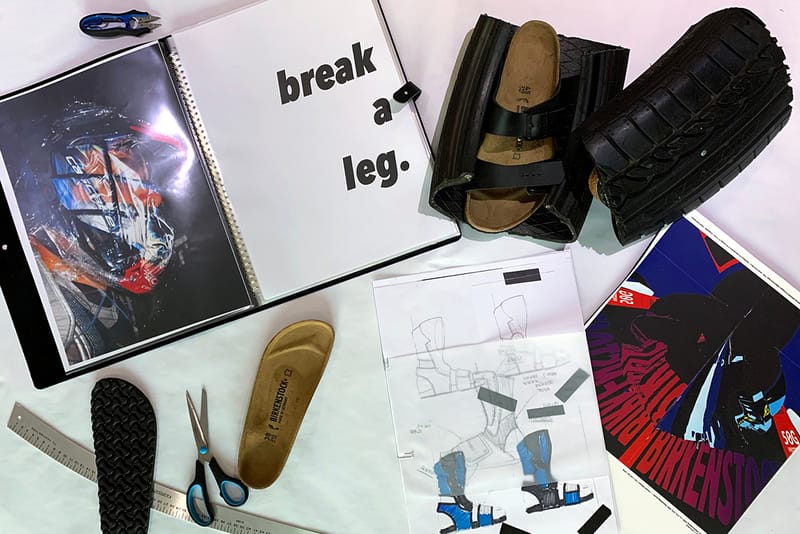 Alex Wolfe
While architecture and films inspire your fashion design, the Birkenstocks are inspired by biking gear. Why did you take this approach?
We had an introduction to the brand and the history of the shoe and quite a huge part of the history was about foot health — orthopedic qualities, the footbed. There's a technical aspect to how they shape the cork sole. While researching, I was looking into protection and protective gear, which leaned into looking at something medical or apparatus stuff, and it was really that which drove me towards something protective. On that theme, I came across shin guards for sports and I found that contrast quite ironic and interesting. 
It's as if a Birkenstock and protective motorsports gear would never have met until you made it. 
I like the idea of sticking two things together that are unexpected. It's in the idea of how do you make something new or exciting, and you can do that by combining stuff that you wouldn't expect together. 
What would you have done differently if you were to start this collaboration during or after the main lockdown?
I'm not sure because Birkenstock does what it does really well. I don't think there's any way I could compete in that area, they make great sandals for people who live that kind of lifestyle. If they're collaborating with a designer, I hope it's in their hope that they're looking for a different approach, maybe they want something experimental. I think I'd stick to the same theme. 1 of 2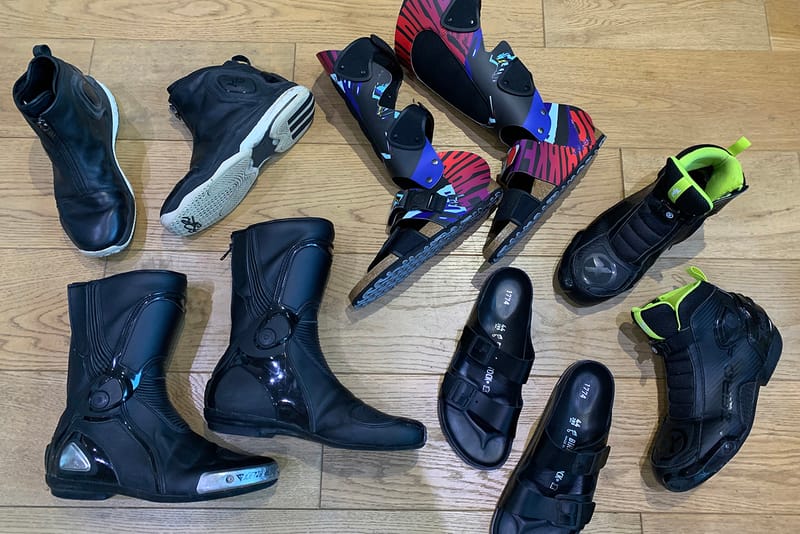 Alex Wolfe2 of 2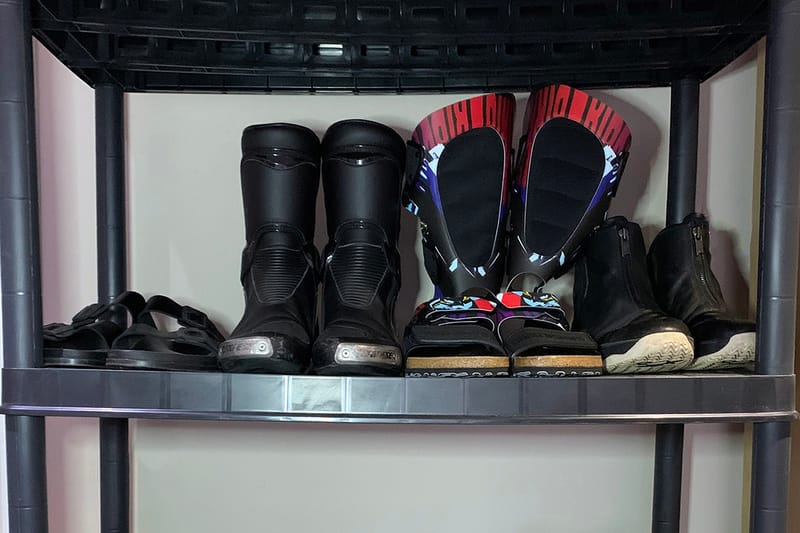 Alex Wolfe
Do you think this collaboration is going to change your fashion design?
I really enjoyed the project and working with their factory, and I found the whole process really exciting. It definitely motivated me to be open-minded for more collaborations in the future, I'd definitely be interested, it's a key element to the whole look. It inspired me to pursue this more. 
Would you ever branch into your own footwear, and if so, what would it look like?
I definitely have an idea of what it would look like. It would be a combination. But I have to remain open-minded, as I'm just starting out now, a shoe is such a defining thing that you need to have everything else really solid before you design that. We'll see. 
What statement does your collaboration make in the footwear industry, on top of Birkenstock's already impressive footprint?
I hope it made a good statement for big brands to be as open-minded as they have been. It can open doors for a lot more possibilities in design. That's when really interesting stuff happens, when big companies are supportive of young designers, I think that's a really great example that they're setting, so hopefully, that can continue.
Source: Read Full Article