After almost five months since the Superman & Lois Season 1 finale aired, the Kent family returns to The CW with season 2. With new cast members, threats, and intriguing storylines, the next set of Superman & Lois episodes promise to be as thrilling as ever. And we have everything you need to prepare for season 2.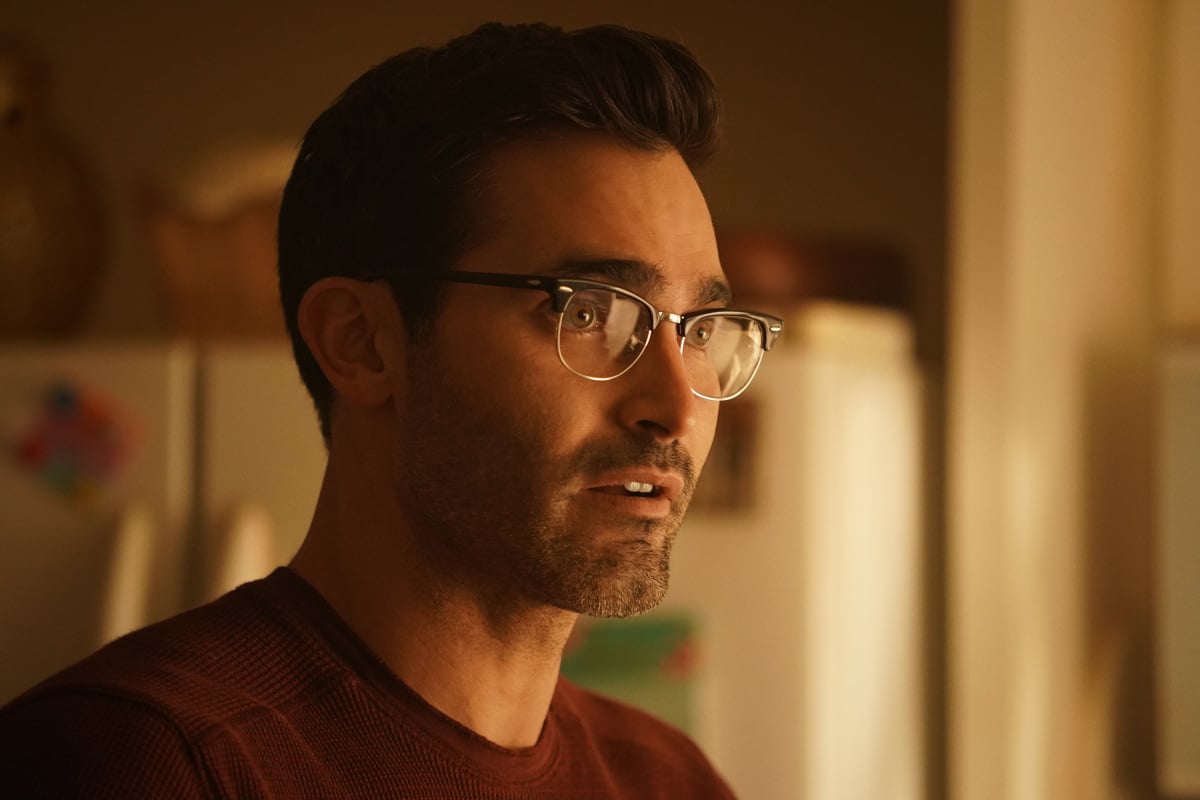 What is the release date for 'Superman & Lois' Season 2?
The first episode of Superman & Lois Season 2 premieres on Tuesday, Jan. 11, 2022, at 8 p.m. ET, formerly the timeslot for The Flash Season 8. The new superhero series, Naomi, will premiere afterward at 9 p.m. ET.
Superman & Lois regains its timeslot from season 2, so it's safe to say the network feels comfortable leaving it there. And The CW has no plans to move it to another night when The Flash Season 8 comes back from its midseason break.
The episode count for Superman & Lois Season 2 is unknown. However, if it follows the same formula from its first season, it would have 15 episodes.
The trailer teases a rift between Clark and Lois
In the Superman & Lois Season 2 trailer, Lois tells Clark, "Things haven't been OK for months. And I've been blaming you." Clark wonders what exactly is bothering his wife. He brings up that Natalie, John Henry Irons and Lois Lane's daughter from another universe, crash-landed on their farm. But Lois denies that Natalie's presence is what's bothering her.
Elsewhere in the video, fans get their first look at Ian Bohen as Lt. Mitch Anderson, the new leader at the Department of Defense. He disagrees with Superman's methods, and Superman tells him that his allegiance is to the world, not America.
Also, Clark struggles with his powers while Lois walks in on Jonathan kissing a girl in his room. So, many things are happening in the second season of Superman & Lois.
A 'Teen Wolf' alum is joining the 'Superman & Lois' Season 2 cast
The main cast for Superman & Lois Season 2 includes Tyler Hoechlin as Clark Kent/Superman, Elizabeth Tulloch as Lois Lane, Jordan Elsass as Jonathan Kent, Alexander Garfin as Jordan Kent, Erik Valdez as Kyle Cushing, Inde Navarrette as Sarah Cushing, Wolé Parks as John Henry Irons, Dylan Walsh as General Samuel Lane, and Emmanuelle Chriqui as Lana Lang Cushing.
The CW also promoted Sofia Hasmik, who plays Chrissy Beppo, and Tayler Buck, who plays Natalie Irons, to series regulars for the second season.
Per Deadline, Ian Bohen joined the cast, and as mentioned before, his character can be seen in the trailer. Anderson is described as the "new sheriff in town." He wants to bring Superman under the DOD's authority officially. However, Anderson and Superman have two very different philosophies.
Bohen and Hoechlin previously worked together in Teen Wolf. And like in Superman & Lois, their characters were constantly at odds.
In addition to Bohen's casting, season 2 will feature the return of Jenna Dewan as Lucy Lane, Lois' sister. Dewan initially portrayed the character in Supergirl Season 1. It's unknown how many episodes Dewan is in, but she is listed as a recurring actor.
Two actors known for their respective superhero shows directed season 2 episodes
Besides the cast, we know that two familiar actors will direct different episodes of Superman & Lois Season 2.
Elizabeth Henstridge, who played Jemma Simmons in Agents of S.H.I.E.L.D., announced on her Instagram that she is directing episode 7. Henstridge wrote, "Directing an episode of [Superman & Lois] like haaalllloowe SUPERMAN and LOIS?! This was from our first shot. The clapperboard was a giant. Can't say much. But can say it's a BIG episode."
David Ramsey, who plays John Diggle in the Arrowverse, also directs an hour of season 2. Per ComicBook.com, he is heading episode 2, "The Ties That Bind," which airs on Jan. 18. Ramsey previously directed season 1 episode 7. He also reprised his role as Diggle in episode 12 in the first season.
How can fans watch the second season?
As always, fans can watch Superman & Lois Season 2 Tuesday nights at 8 p.m. ET on The CW starting on Jan. 11. However, new episodes will be available to watch the following day they air on The CW website.
Since the first season is currently available to stream on HBO Max, it stands to reason that season 2 will also be on the streaming service at some point. But it probably won't be added until a month after its finale. And, at this point, the air date of the season 2 finale is unknown.
Source: Read Full Article