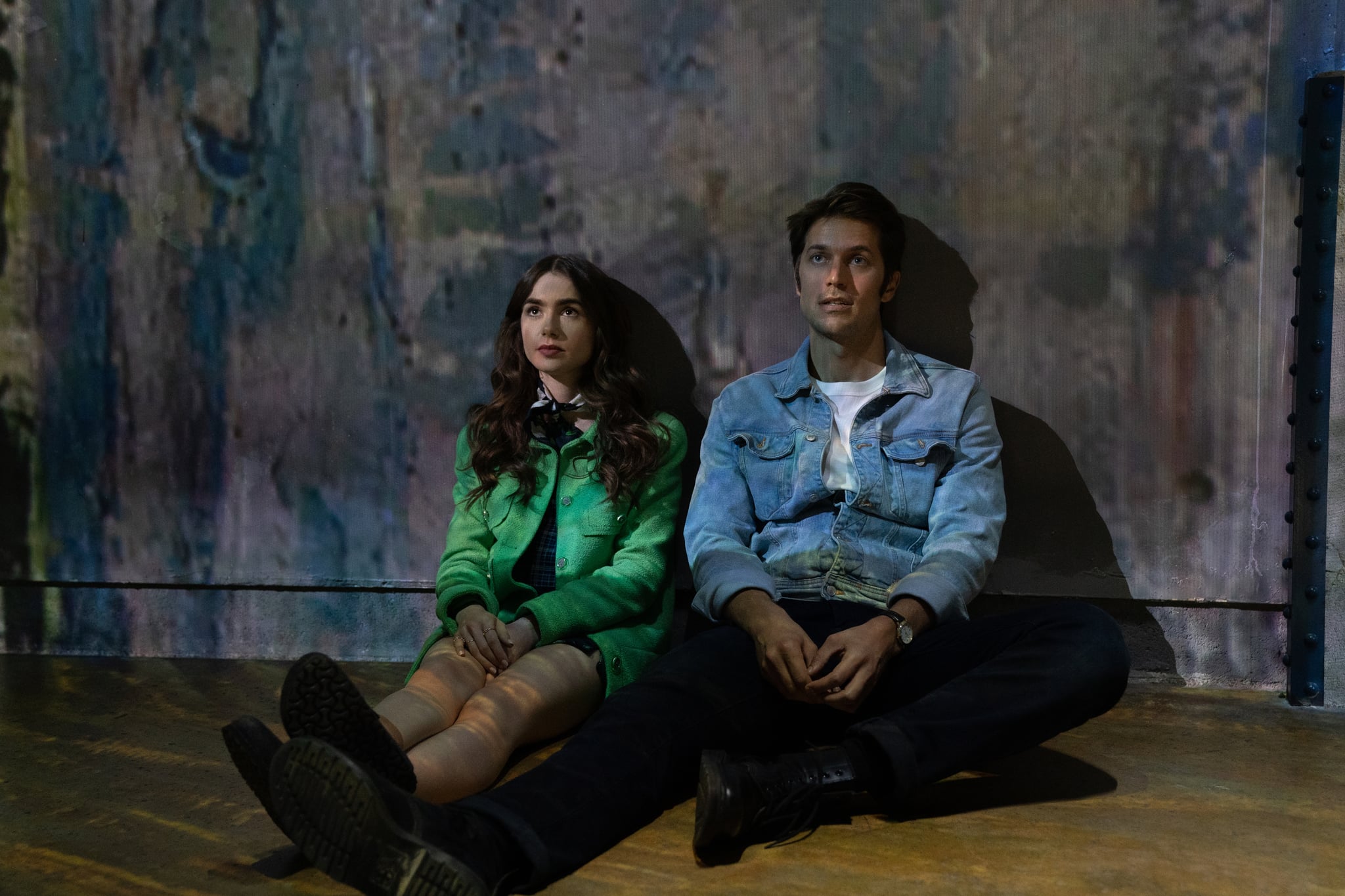 It didn't take us long to completely fall in love with Netflix's Emily in Paris. From the incredible fashion to the over-the-top romances, we couldn't help but binge-watch all 10 episodes in one sitting. The first season follows a young woman named Emily (Lily Collins) as she juggles love, life, and work in the City of Love, but it's the ending that really has us eager for more.
During the first few episodes, Emily develops a flirty friendship with her cute neighbor Gabriel, but once she realizes he's actually in a relationship, she decides to back off. However, all of that changes in the final episode. When Gabriel decides to move to Normandy to open his own restaurant and breaks things off with his girlfriend Camille, he and Emily decide to have one last night together. The only problem is, the next morning he reveals that he's actually staying in Paris after all.
With that major cliffhanger, we need more episodes ASAP. While Netflix hasn't renewed the series for a second season yet, the cast is certainly eager to continue the story. For Ashley Park, who plays Mindy, she was superexcited that her character and Emily become roommates at the end of the season, so she would love to explore that more. "My [character's] world was so separate from all of [Emily's] other worlds, so that would be fun," she told POPSUGAR.
Collins echoed that same sentiments, saying, "There's so many things to unpack and unravel with our characters that we just got to fully know each other in the first 10 episodes, and the three of us haven't really hung out in the show, so that would be really fun to incorporate more of Mindy into all of our adventures." Speaking on the cliffhanger in the finale in particular, she teased, "I'm excited to see what happens." Come on, Netflix, let's make season two happen!
Source: Read Full Article