What's happening: On Saturday, action-packed Mars and dreamy Neptune form a supportive sextile to each other, and so do the Sun and Pluto, the planet of transformation and rebirth. On Monday, Mercury enters Pisces. Then, on Thursday, the Sun in Pisces forms a supportive sextile to Saturn, planet of structure. Right afterwards, the Sun moves into Aries, marking the start of Aries season 2020.
What that means for you:
Aries
Sorry, bb, but this is not your week, at least in regards to your love life. Your job's really been kicking your ass lately, and this weekend is pulling all your focus to life at work, which means you have practically zero time (or desire, TBH!) to get laid. I know, it's not the news you wanted to hear, but unfortunately, you're responsible for taking care of your own needs in bed this week. On the bright side, think about all the cash you're making from working so hard!
Taurus
This weekend is pretty exciting for you! It's a great time to get dressed up, go out with the squad, and flirt with every hottie that crosses your path. You might be crushing on someone in your crew, in which case, this weekend is your golden opportunity to approach them and tell them how you feel. Regardless of whether you want to get into a FWB situation or just ask them on a date, now's the time to go for it. Once Aries season starts at the end of the week, your life starts to slow waaaaay down and any new relationships/situationships will become hard to come by.
Gemini
If you've been in the "hanging out" phase with someone 5ever, this weekend, the universe is urging you to DTR and upgrade your relationship status. You're so not the commitment "type," I know, but this weekend is encouraging you to solidify your deepest bonds with others. Life in the bedroom is super-erotic and pretty GD romantic now, too, which means even if you're just hooking up with someone new, expect to catch feelings fast.
Cancer
Come out of your shell, little crab! This weekend's astro-forecast suggests that you can make major developments in your love life if you're 1) willing to put yourself out there, and 2) open to try something (or someone!) new in bed. You tend to err on the side of caution with, well, everything, so even thinking about something like texting your crush first or bringing up something kinky you want to try probs gives you major anxiety, but trust me, you won't regret it. Aries season starting at the end of the week pulls your focus towards career-related matters, FYI, so take advantage of this exciting cosmic action while you can.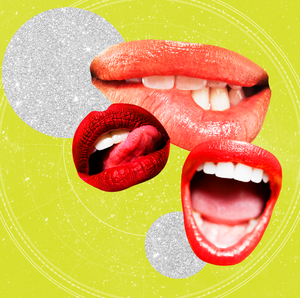 Leo
If you're single and find someone to hook up with this weekend, the chemistry you feel is remarkable. The vibe is romantic and intimate, and whether your intentions are romantic or you're just looking for a quickie, you're feeling a deep connection with your hookup. This passionate emotional moment makes it easy to forget the importance of healthy boundaries, but so protect your heart—and your bod (meaning, wrap it up!).
Virgo
Great news, Virgo—almost every single major transit happening in stars for the next week activates two specific zones of your chart: the fifth house and the seventh house. These two zones govern love/sex/fun and relationships, respectively, and since all of this week's planetary aspects are supportive, positive ones, it goes without saying that there is MAJOR potential for upgrading your love life rn. Looking for a hookup? There are hella hotties just waiting for you to slide into their DMs. Want to start dating someone new? Shoot your shot. The world is your oyster, so go out there and get whatever/whoever you want! The best part is that Aries season starts at the very end of the week, meaning that the Sun is beginning to illuminate your chart's eighth house, which governs intimacy, for an entire month. Basically, prepare for your love life to heat waaaaaay up soon.
Libra
I'm gonna keep it real, Libra: You low-key gotta get your life together. Life's been pretty damn busy for you lately and you've had very little time for hookups or romance. This weekend is asking you to put your love life on hold for just a teeny bit longer and work on taking care of business. I know it's not the news you wanted to hear, but take a look around: Do you even have enough cash in your bank account to finance a date night? Is your room in any kind of condition for your crush to see? Get organized, tidy up, and get prepared for the end of the week, when the Sun enters Aries. Aries season is basically cuffing season for your sign, and you want to be as ready as possible for all the action that'll be coming your way!
Scorpio
You're catching major feels for someone (or feeling more in love with your current boo than ever before) and this week's astro-weather is encouraging you to speak on it. Tell your crush you're interested or remind bae how much you love them, then sit back and watch your love life blossom. Pisces season brought major cosmic action to your love life, but unfortunately it ends on Thursday. When Aries season begins, your focus is on your work life. Your love life isn't going to suddenly drop dead, though, because luckily, Mercury zooms into Pisces this week, meaning you still have a few weeks to feel frisky and flirty.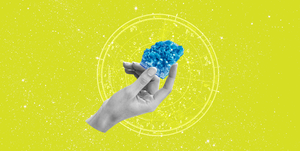 Sagittarius
You're usually one of the most extroverted, adventurous signs, but this weekend that is not the case—sorry, bb. You're more focused on work and life at home, and you're feeling like a total introvert. Take it easy, Sag. Relax, unwind, sip some wine, and take this week to just chill out for a bit. Spend the next few days recharging your batteries so you can be fully powered up for Aries season, which is basically a month-long party for your sign. Starting Thursday, you can expect hella romance, 🔥🔥🔥 hookups, and so many hotties sliding into your DMs that you can barely keep track of them.
Capricorn
NGL, this week isn't the most action-packed for you, Capricorn. The potential to find a hot hookup or bang your boo is pretty low, but the potential for romance and making new connections is high! If you're single and ready to mingle, hop onto your fav dating apps and start swiping. If you're boo'd up already, take time to plan the best date night ever. Your life's been reeeaaaal busy lately, but as the week progresses, you're slowing it way down. You're feeling way less hot-and-bothered and way more slow-and-steady. This is the start of a significant period for relationship-building and finding new, stable connections.
Aquarius
Hey, good looking! This weekend you're feeling more magnetic, and people are more attracted to you. All weekend long, Mercury, planet of communication, is hanging out in your sign, so get your flirt on, ask for that hottie at the bar's number, or surprise boo with some dirty talk. On Monday, Mercury swoops into Pisces, so defs take advantage of its influence this weekend. Then, on Thursday, Aries season begins, which means your life is picking up speed. You're making tons of new connections everywhere you go, so log back into all your dating apps and start chatting up new people when you go out, and you're pretty much guaranteed to attract even more action your way.
Pisces
It's the final week of Pisces season, and you have some pretty exciting astrological action headed your way. It's all eyes on you this weekend, so be sure to step out with the squad in your cutest outfit and get ready to flirt with aaaallll the cuties. When Mercury enters your sign on Monday, making new connections is even easier than it was during the weekend. This is your golden opportunity to find your next crush/FWB. Your bday season ends on Thursday when the Sun enters Aries, but that isn't the end of the party by any means. Venus, planet of love, is still hanging out in Taurus and helping you put yourself out there.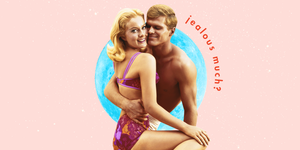 Source: Read Full Article