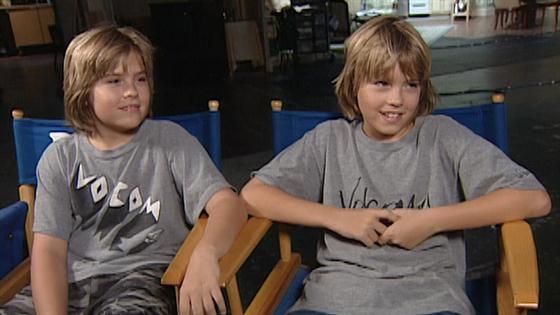 15 years later, we're just as suite on the Sprouse twins.
Dylan and Cole Sprouse became two of the biggest stars in young Hollywood when their hit series The Suite Life of Zack and Cody debuted on the Disney Channel 15 years ago on March 18, quickly becoming one the network's highest rated and most popular shows.
Starring the twins as two brothers who live and stir up trouble in a Boston hotel that their own moms at as a lounge singer (Shout-out to Carey Martin!), the beloved sitcom also launched the careers of Ashley Tisdale and Brenda Song, as well as Debby Ryan who joined the series when it continued on the high seas as The Suite Life on Deck in 2008.
But did you know there was another spinoff that ultimately never made it to air? Or that Dylan and Cole, now 27, actually tried to keep the series going before its ultimate end in 2011?
Here are 15 fun facts you might not know about The Suite Life of Zack and Cody, including which superstar had her first kiss on the show and which recurring guest star Cole dated before dumping on her birthday.
If you think you can make it through this list without getting hit with an overwhelming sense of nostalgia, well, to quote Mr. Moseby, good luck with that!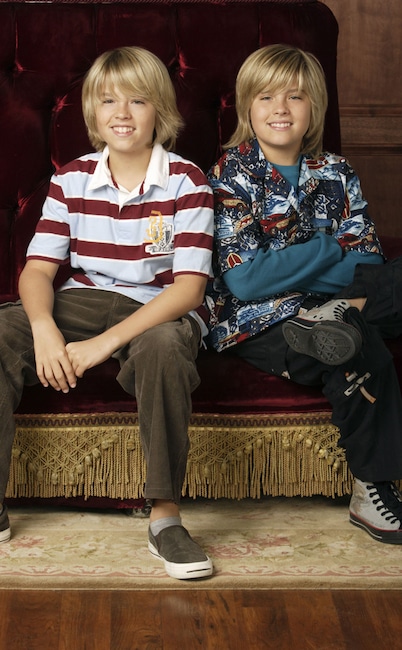 It'S A Laugh Productions/Walt Disney Tv/Kobal/Shutterstock
1. Initially, producers considered using Dylan and Cole as names for the Martin twins before ultimately deciding to give the stars different names for their characters.
2. Dylan and Cole were similar to their characters, as Dylan was the more troublesome twin (like his troublemaking character Zack) while Cole was the more studious one, similar to the more responsible Cody.
3. Creator Danny Kallis revealed to the New York Times that he and co-creator Jim Geoghan actually came up with the concept for the show 20 years prior while working on the sitcom Silver Spoons.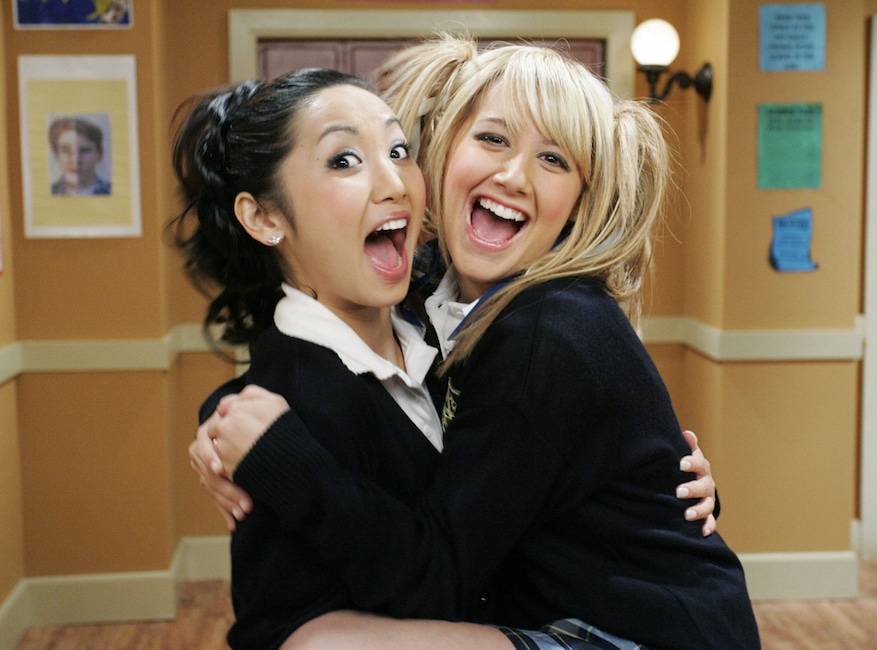 It'S A Laugh Productions/Walt Disney Tv/Kobal/Shutterstock
4. Originally, Tisdale auditioned for London Tipton, the flighty Paris Hilton-esque hotel heiress, and Song read for Maddie, the sarcastic girl next door who works as the clerk .
"They were going full, true Paris Hilton parody," Song told W Magazine. "And when we read for the roles they were like, 'No, actually, you guys switch parts.' Hollywood wasn't doing that then."
5. When she was 15, Song landed the role of London the same time she received early acceptance to her dream college: Harvard University. It was her father, who is a schoolteacher, who encouraged her to pursue acting, saying, "Here's the thing. You have an amazing opportunity, if acting is what you want to do…You go to college to figure out what you want to do, but if this is what you want to do, you have an opportunity to do it."
6. A natural brunette, Tisdale dyed her hair blonde for the series.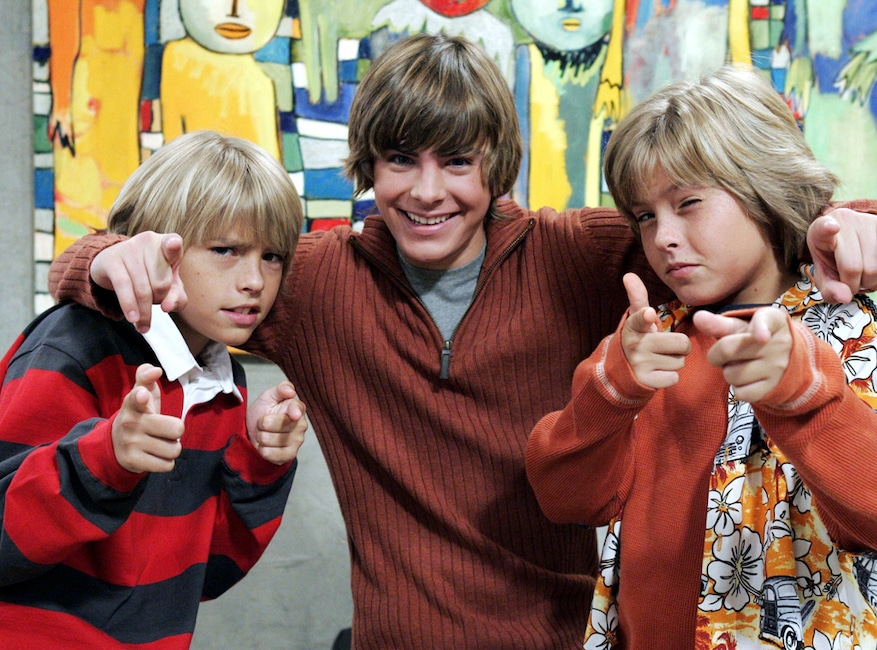 It'S A Laugh Productions/Walt Disney Tv/Kobal/Shutterstock
7. Tisdale admitted her kiss with High School Musical co-star and best friend Zac Efron when he guest-starred was "the worst" because he's like "a brother" to her. Well, that and he tried to kiss with tongue.
"I was like, 'Get away from me!' I closed my mouth so fast," she told Elle. "I was like, 'This is Disney Channel, we don't kiss like that on Disney Channel!'
8. Another awkward kiss alert! Selena Gomez had her first kiss when she guest-starred in 2006, playing the twins' classmate Gwen.
"It was my first kiss—[and] on-camera! It was one of the worst days of my life!" Gomez said on The Kelly Clarkson Show of kissing Dylan, admitting it was Cole she had the crush on before being cast. "I was obsessed with that show, and I thought we were going to be together," she said of the Riverdale star.
Article continues below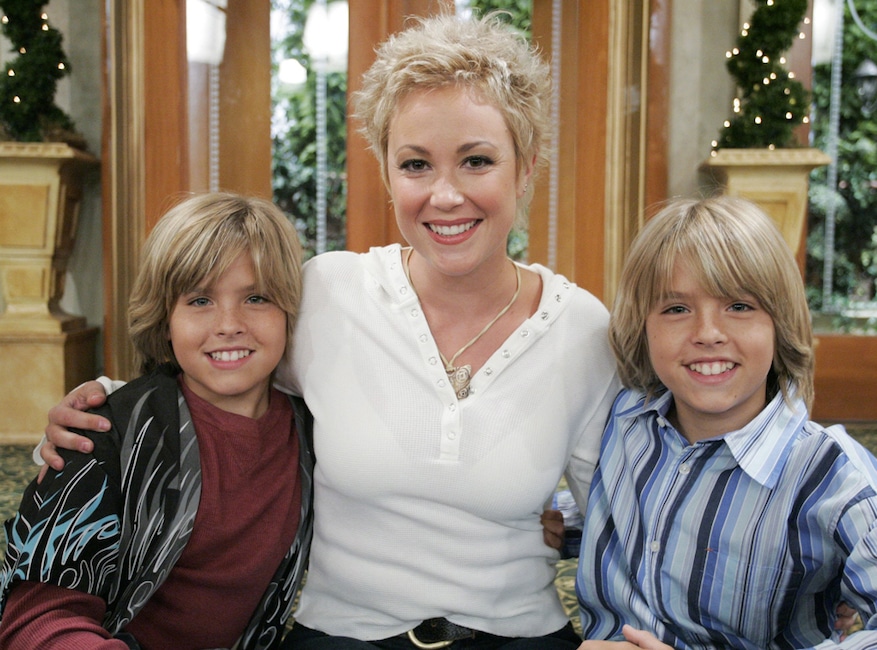 It'S A Laugh Productions/Walt Disney Tv/Kobal/Shutterstock
9. British identical twins Becky and Milly Rosso were actually just regular audience members when they were picked out of the crowd by producers to play the boys' love interests, Janice and Jessica.
"[The executive producer] heard that we were English and we were twins, and she asked us to audition for the show," Milly told KidzWorld. "So, we took acting lessons for several months and we auditioned to be on one episode, and they liked how we played the characters, so they put us in 7 episodes!"
10. In 2010, the New York Post reported Dylan and Cody, then 17, were making $20,000 each per episode. In the article, one agent claimed that at the start of the series, "When Ashley Tisdale was on The Suite Life of Zack and Cody…I heard she was making $9,000 an episode, and the boys got $12,000 to 15,000 per episode."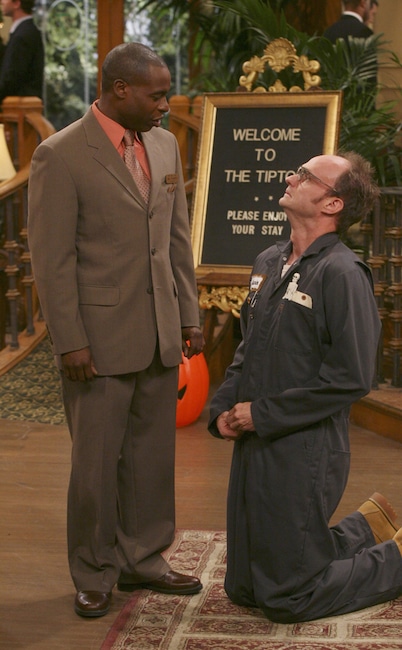 It'S A Laugh Productions/Walt Disney Tv/Kobal/Shutterstock
11. When Phill Lewis, who played fan-favorite hotel manager Mr. Moseby, returned to Scrubs to film an appearance for the medical comedy's final episode while Suite Life was still in production, he brought along two super-fans.
"I actually brought Dylan and Cole along with me to the set that day," he told Jim Hill Media. "They were big fans of that show. So they were thrilled to be there with me as Scrubs closed out its run."
12. Disney Channel once filmed a pilot for a spinoff starring Selena Gomez that centered on Suite Life's hotel engineer, Arwin Hochauser (Brian Stepanek). In Arwin! or Housebroken, Gomez would've played Arwin's niece, but the network ultimately decided to pass on the project in 2007, freeing her up to star in Wizards of Waverly Place.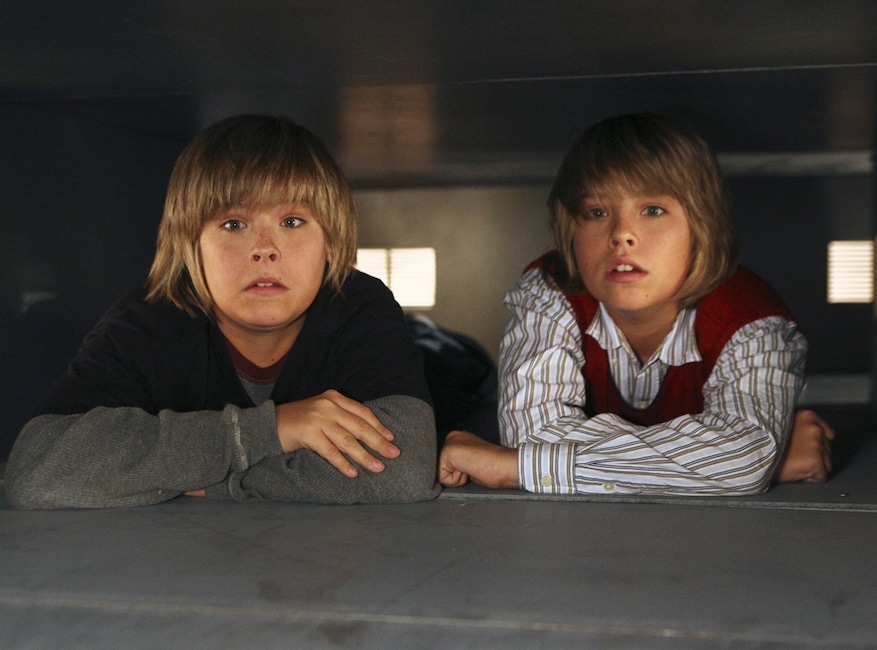 It'S A Laugh Productions/Walt Disney Tv/Kobal/Shutterstock
13. Dylan made headlines when he opened up about the twins attempting to pitch a fourth season of The Suite Life on Deck to Disney that would also set up a new series to help the crew they had worked with for years remain employed after they decided to go to college.
"We said, 'If we're going to do one last season it's going to be on our terms—we're going to produce it and it'll be a set up for a new show'," Dylan explained to Vulture.
14. The concept was for Zack and Cody to return to Boston, where they would mentor a young boy living in the hotel, setting that character up for his own show. But when Disney turned down their idea only to come back to the twins with a similar pitch that took place in Miami and starred Selena Gomez, the Sprouses walked away, according to Dylan.
Article continues below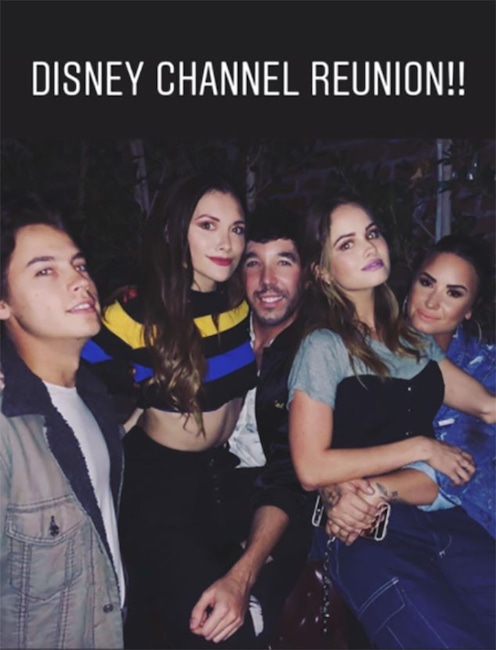 Instagram
15. In 2016, Alyson Stoner, who played the recurring character Max, revealed she and Cole briefly dated during the show.
"The first boy, I guess, that I had like a crush on and dated was Cole Sprouse," she said on The Night Time Show of their early romance when they were both just 11. (For your viewing pleasure, here's a video Cole bringing her into the middle of an on-set interview when asked if he had a girlfriend.)
Alas, she revealed he broke up with her on her birthday. "He just said, 'It's not going to work out.'"
Source: Read Full Article