Actor Tom Holland is best known for his role in Marvel Cinematic Universe as Peter Parker, aka Spider-Man. The multi-talented celebrity has been very busy focusing on other roles recently, but is currently self-quarantining during the coronavirus (COVID-19) pandemic. Here's a look at his latest communication with his fellow MCU stars and a possible leak regarding the next film in his series.
Tom Holland will be starring in a third 'Spider-Man' film for Sony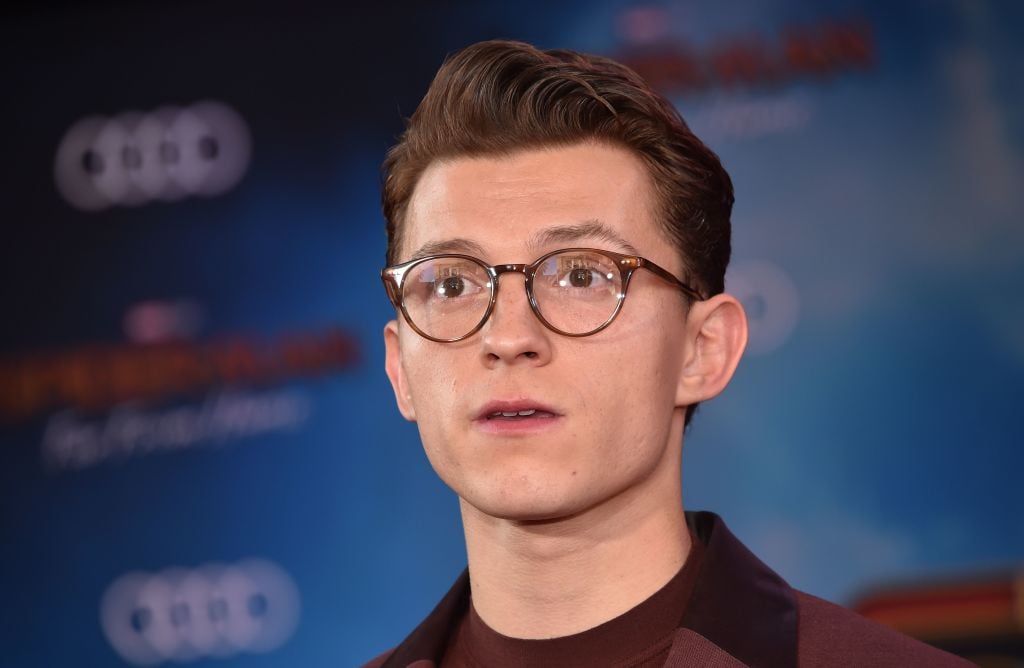 Holland first entered the MCU in 2017's Captain America: Civil War as new potential recruit made by Tony Stark (Iron Man) himself. He then got his first solo flick, Spider-Man: Homecoming, later that year. He followed this up with Avengers: Infinity War, Avengers: Endgame, and Spider-Man: Far From Home.
As with most Marvel heroes, a trilogy was expected. However, given that Sony owns the right to the character, this wasn't a done deal. For about a month there in mid-2019, fans were panicked that Holland wasn't going to return to the MCU. Fortunately, the studios came to an agreement, and the film was put back on track.
He is currently self-isolating
The coronavirus has already taken quite a toll on the MCU. Black Widow, which was due out on May 1, 2020, has been pushed back indefinitely. And Disney+ series such as The Falcon and the Winter Soldier and Loki had to halt production until it's safe to begin again, potentially delaying their scheduled releases as well.
Meanwhile, Holland, who just recently finished promotion for his Disney animated film Onward, has fallen ill. He took to social media on March 22, 2020, to tell his followers, adding, "I don't think I have the coronavirus, but I'm taking extra precautions. I'm self-isolating inside."
Holland posted an Instagram Story challenge
While he hangs out alone, Holland is doing his best to stay busy. On March 24, 2020, he participated in the push-up challenge that's been circulating. He may be feeling sick, but he managed to complete the task, while also calling his fellow Avengers into action.
As seen in the video above, Holland tagged Chris Hemsworth, the Russo Brothers, Robert Downey Jr., Chris Pratt, Karen Gillan, Elizabeth Olsen, Dave Bautista, Mark Ruffalo, Chadwick Boseman, and his "love" and Far From Home co-star, Jake Gyllenhaal. He also tagged Dwayne "the Rock" Johnson and Ryan Reynolds (the latter of whom is technically affiliated with the MCU now that Disney owns Fox and the Deadpool franchise).
What do we know about the new 'Spider-Man' film?
Holland still has some time to get better before his next Marvel shoot begins. Previous reports started that the movie is set to begin shooting in July 2020 in Atlanta. (Of course, that's only if production schedules are able to resume as normal by then.)
So far, very little is known about the upcoming film. It's set to release on July 16, 2021, and Holland, along with Zendaya (MJ) and, likely, Jacob Batalon (Ned). It is also thought to take place during Peter Parker's senior year of high school.
An artist may have leaked the title
The next information that is likely to be revealed about the film is the title. Aside from potential cast announcements (like the hope of Jeffrey Dean Morgan as Kraven), this is the news most are looking for. And now, there might be a hint.
Rumors have been circulating that the potential title might be Spider-Man: Home Run (keeping with the "home" theme of the previous two). Artist Christ Ave's above rendering "for another upcoming project" backs up this theory, which has been floating around for about a week. Is it true? We'll just have to wait and see.
Source: Read Full Article