One person who could somewhat relate to Peter Weber's journey on The Bachelor is Arie Luyendyk Jr. He watched the season and gave his own opinion on how Weber's season ended. Find out why Luyendyk Jr. felt it was "produced more" than his finale and more.
Peter Weber ended his engagement on 'The Bachelor'
The Bachelor had a very dramatic ending. That's because Madison Prewett decided to leave before the final rose. Weber then proposed to the last woman there, Hannah Ann Sluss.
Things didn't end there because he met with Hannah Ann again to breakup. He told her that he couldn't give her his whole heart. Chris Harrison then told Madison what happened and she reunited with the pilot.
After the Final Rose revealed that Madison and Weber were considering getting back together, but would take it one day at a time. However, they have announced they broke up after the show.
His ending is similar to Arie Luyendyk Jr.'s season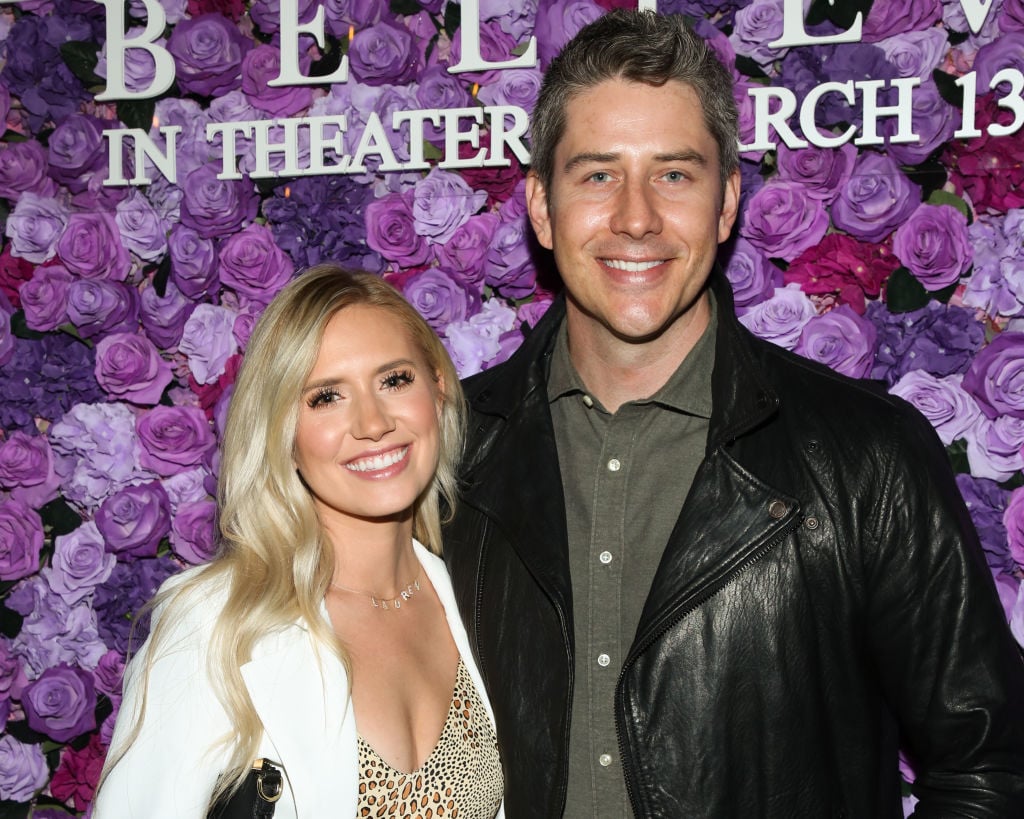 Luyendyk Jr. was the star of The Bachelor Season 22. The last two women on his season were Lauren Burnham and Becca Kufrin.
The former race car driver originally picked Kufrin and proposed to her. However, he later met with Kufrin to end their engagement because he still had feelings for Burnham. He then proposed to Burnham.
It was controversial at the time, but it all seemingly worked out. Burnham and Luyendyk Jr. got married in 2019. They also had a baby that year named Alessi. Fans are now comparing the two endings, but the couple has something to say about it.
He said Weber's ending felt more produced
Lauren and Arie Luyendyk Jr. recapped the finale on their YouTube channel. The former reality star understands why fans compared the ending to Weber's season to his. But he noted one big difference between the two.
"I found it a little odd that: A. Chris Harrison flew there to talk to Madison and not Peter. So it felt like produced more than ours," he said. "I was like 'No, this is happening. I'm going to go see [Lauren.] I'm talking to her and this is the way I want to go. She's the person for me.'"
Luyendyk Jr. continued, "Whereas Peter almost it felt like you know I don't know if he would have chased after her without her showing up." Lauren agreed.
"I also thought it was weird when Chris Harrison at the end was like 'So are you guys gonna give this relationship a real shot?' He didn't give a straight answer," she said.
They asked their fans to give their opinions on whether Weber would have reached to Madison on his own. "I feel like he would have slid into her DMs months later," Lauren said.
Luyendyk Jr. talked more about the making of The Bachelor. "I feel like the show is so produced and they really want something dramatic that it forces the guy in the end to always have a lot of trouble emotionally," he said. "And so I think that it's like if they backed off a little bit and let things happen instead of trying to meddle in the relationships toward the end, I think we'd have a little bit of a smoother ending."
That theory could be the case. Fans previously believed producers were secretly behind a lot of the drama earlier in the season.
Source: Read Full Article