Hannah Ferrier from Below Deck Mediterranean announced that her newborn daughter, Ava Grace Roberts was born on Oct. 26.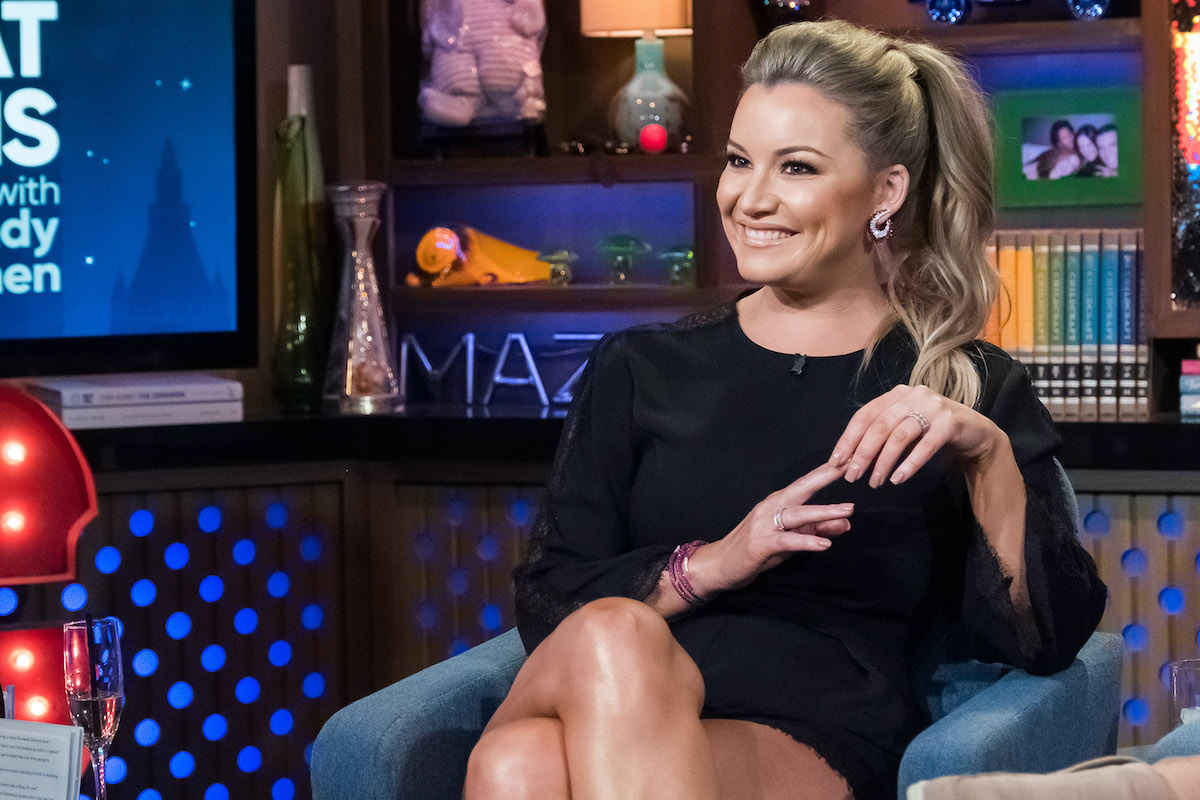 Ferrier told fans her baby was due in October but never announced she had been born. Daily Mail snapped photos of Ferrier and her boyfriend, along with their infant daughter in Sydney, Australia, indicating that the couple already welcomed their baby.
Finally, on Nov. 2 Ferrier made the announcement on Instagram. "Madam has arrived! Josh and I are so happy to welcome to the world our little girl – Ava Grace Roberts. Born on the 26th of October. She is already a little menace that has captured our hearts forever," she wrote along with three precious photos.
The 'Below Deck' family reacts
The Below Deck and Below Deck Med family sent Ferrier warm wishes and congratulations. Emily Warburton-Adams from Below Deck wrote, "Ahhh, she's absolutely perfect, congratulations."
Deckhand Jamie Jason from Below Deck Med added, "You've created the most beautiful girl known to man," she wrote. "Congratulations to you and josh on becoming parents!" Close friend and stew, Anastasia Surmava shared, "My perfect angel!!!!! Love you both so much."
Third stew Jessica More is ready to shower baby Ava with love. "Baby Ava!!!! The most precious lil nugget!!!!" she gushed. "Auntie loves you!!!"
Producer Andy Cohen joked during the season 5 reunion that Ferrier might name the baby after Captain Sandy Yawn or even third stew June Foster from the infamous "June, June, Hannah" season. Foster also commented on the thread and congratulated Ferrier.
"Ohh Hannah, she is so beautiful!" Foster wrote on the Instagram share. "Bless her sweet pure little heart. I'm so excited she's here!!! Congratulations Mama."
Hannah Ferrier said yachting prepared her for motherhood
Ferrier is glowing in her photos with baby Ava. She previously shared that being sleep deprived and overworked in yachting was perfect training for motherhood. "People are like, 'Oh, it's the hardest thing, and you'll be so sleep deprived.' I'm like, I just cannot see it being any harder or any more sleep-deprived than a season of Below Deck Med, that's for sure," she told Bravo's The Daily Dish.
"If you ever want training to be a mother, then you should probably go and work on a superyacht for a few years, because I think it'll be a walk in the park compared to that," Ferrier continued.
New deckhand Shane Coopersmith from Below Deck could back up Ferrier's assertion that yachting is hard work and no sleep. He recently revealed he sometimes worked on as little as four hours of sleep. "Sometimes I'd work until 2am & then have to be on deck by 6am the next morning to scrub the decks," he wrote on Instagram. "Other times I'd sleep with my shammy. AND don't even get me started on trying to put up the waterslide."
Source: Read Full Article